One of the biggest features of Cloak is its focus on local co-op play for up to 4 players simultaneously. After the release of the v0.1 Demo, which only allowed a single player experience, the next step was to implement the rudimentary co-op experience as soon as possible for playtesting. Not only will it make the v0.2 demo more interesting to play, it will give development much more time for iterative testing.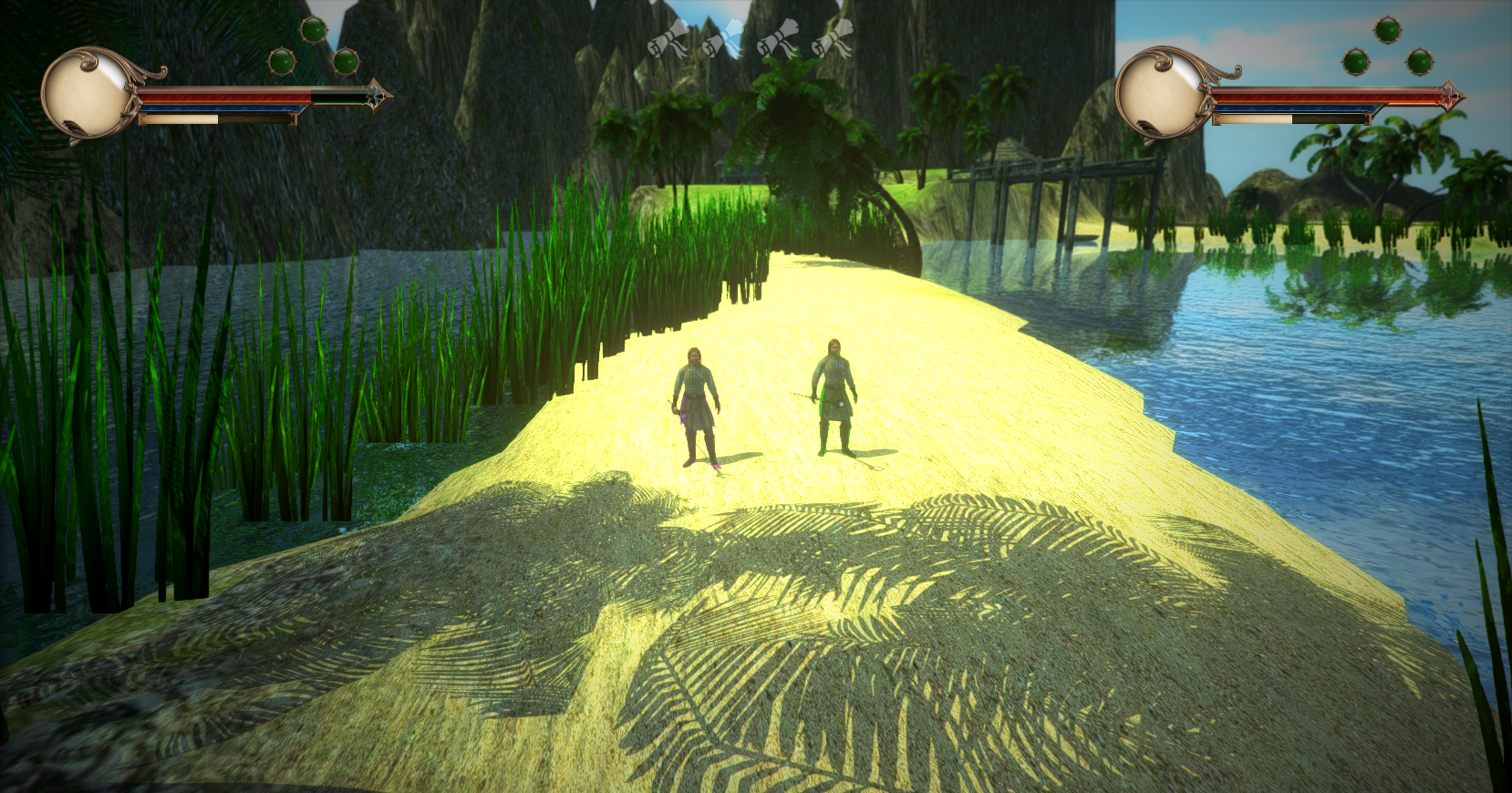 Each Player will have a color assigned to them to more easily differentiate themselves [As of right now, the customization options are limited].
The above screenshot shows two player local co-op on an upcoming level, Sandcastle Beach.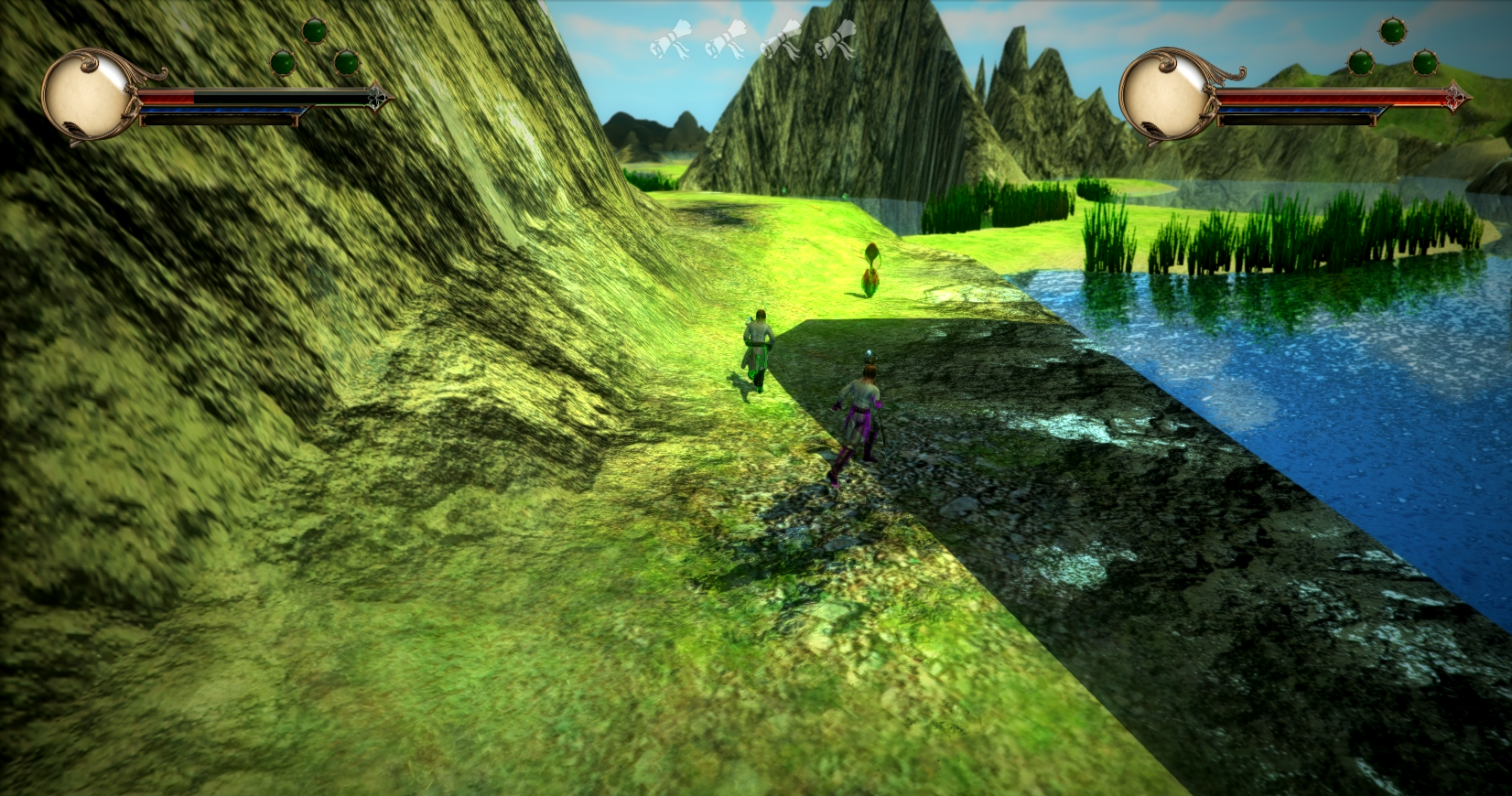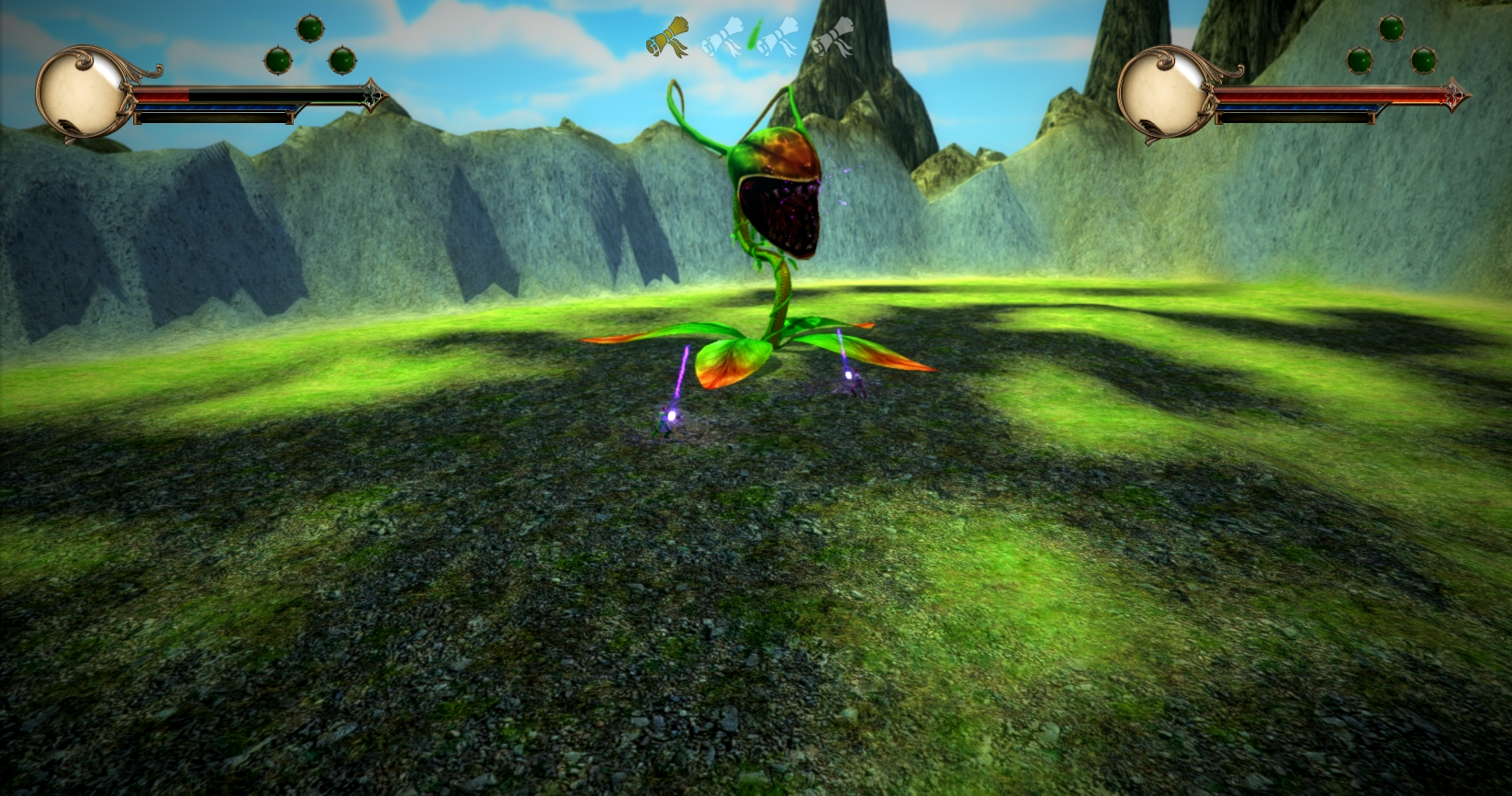 Players will be able to complete the story together from the beginning or at any point along the way. Cloak features a leveling and skill customization system, so although higher level players will have access to a wider range of abilities, teaming up with lower level players will scale the challenges appropriately.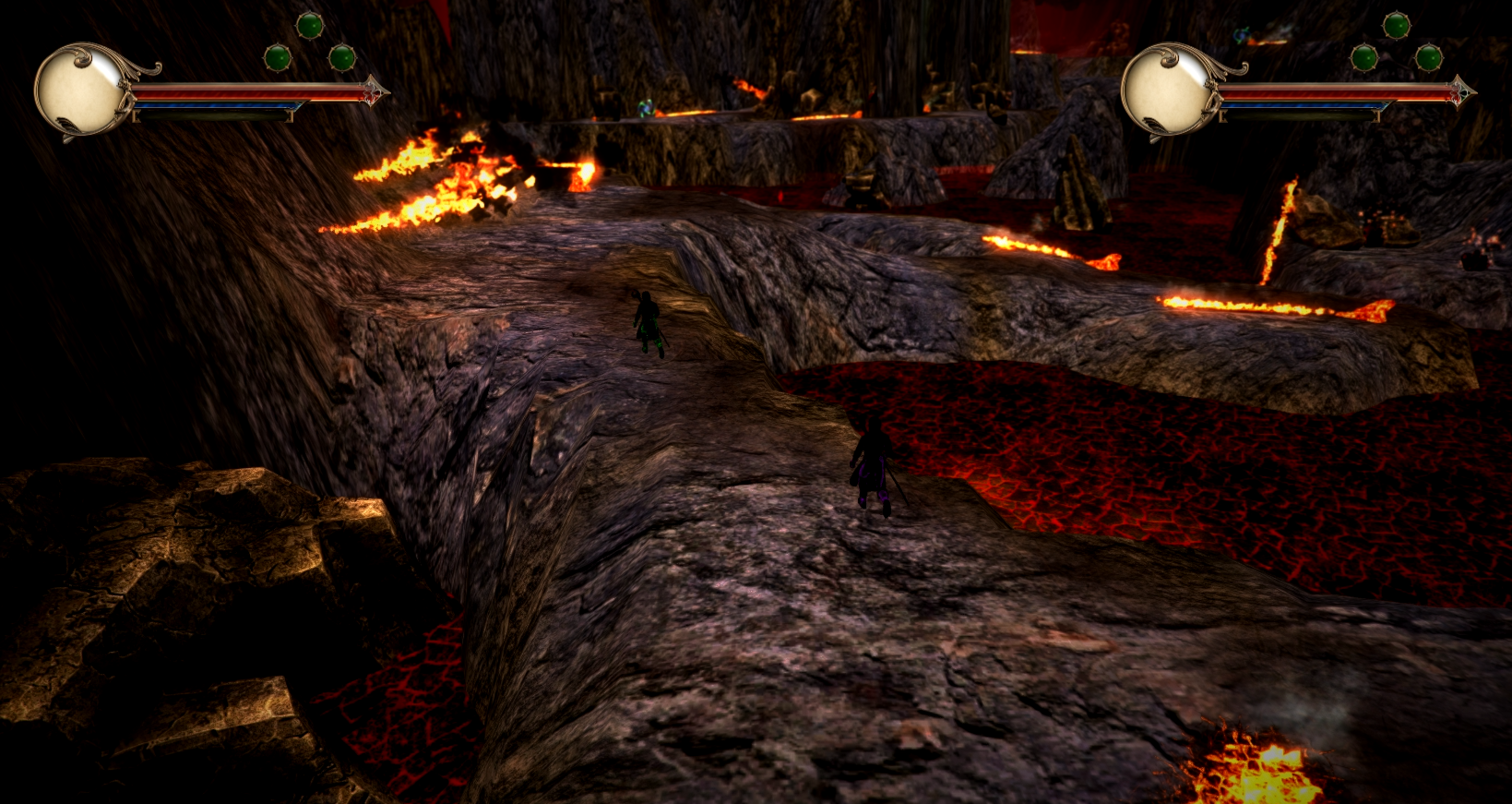 The game will still be entirely playable single player, but allows anyone else to drop in or out at any time. Different Skill Trees will be unlocked as you traverse the world, depending on your achievements, decisions, and even your character's alignment. Although you have some choice in what your character learns, other times you have to make the best of what you are given.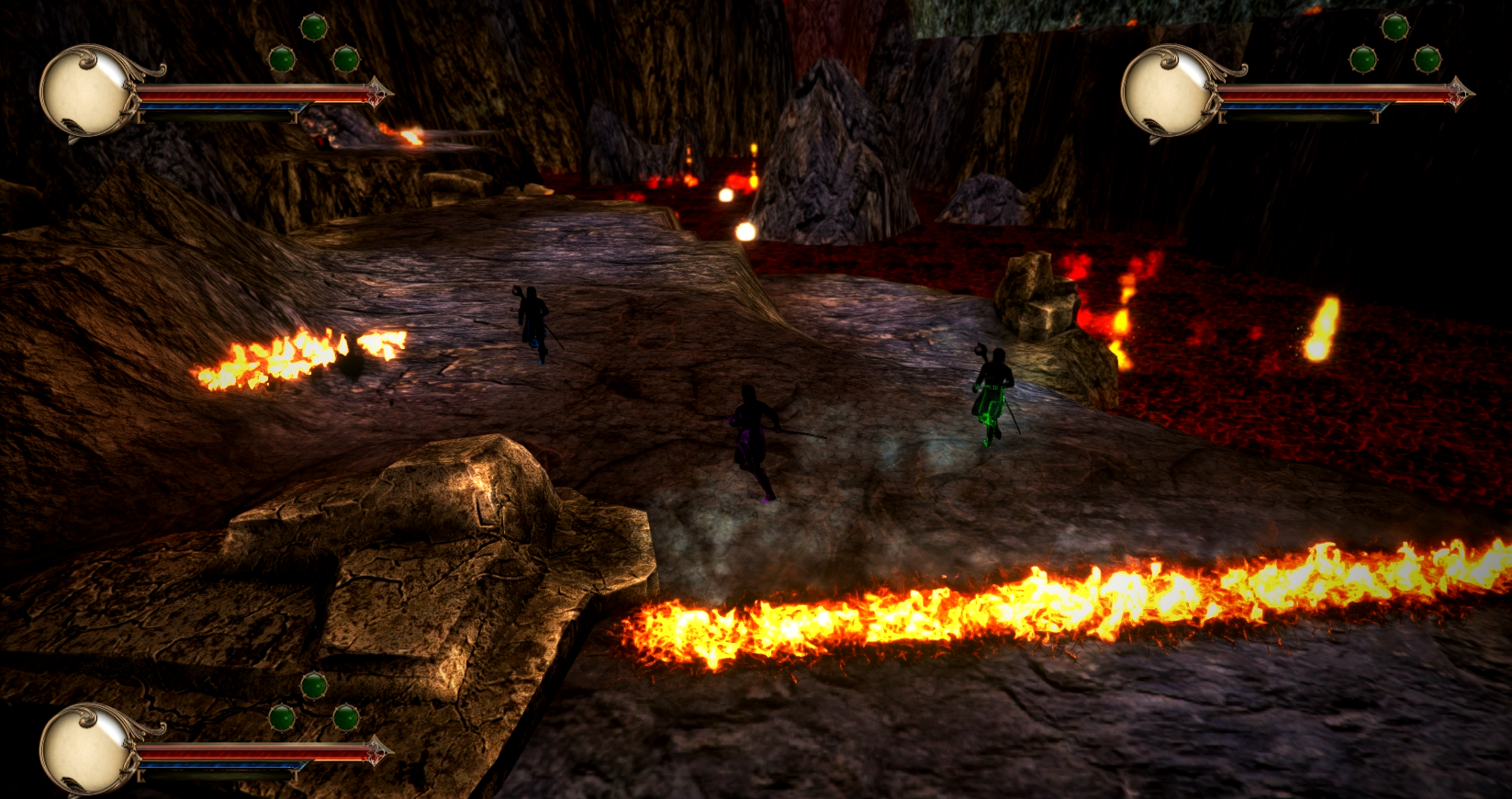 Above we have 3-player local co-op. Up to 4 players can play simultaneously.