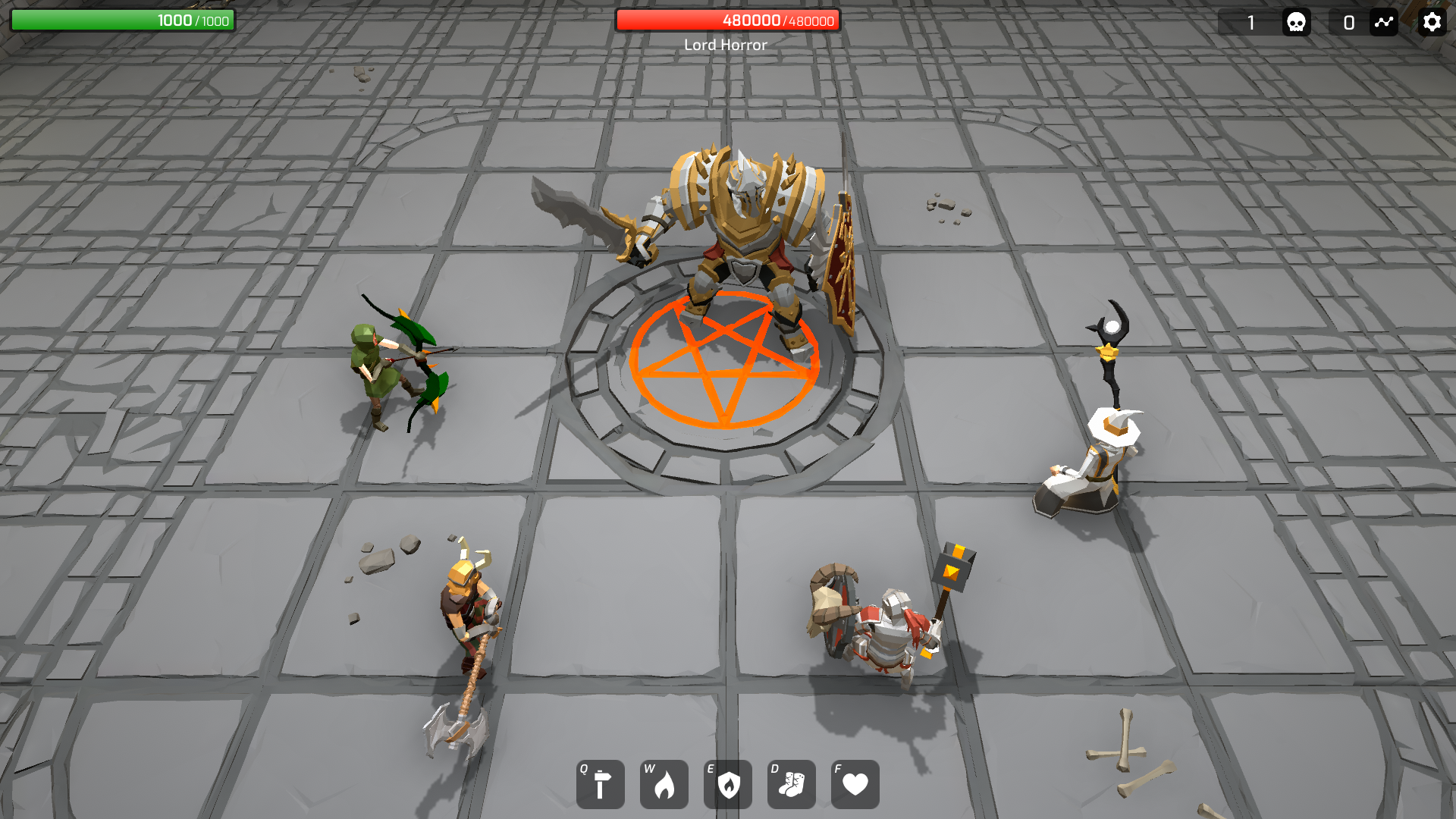 Final Foe is an isometric co-op fantasy arena where you have to fend off waves of monsters in a mysterious dungeon. The game has both single player and cooperative modes for up to 4 players.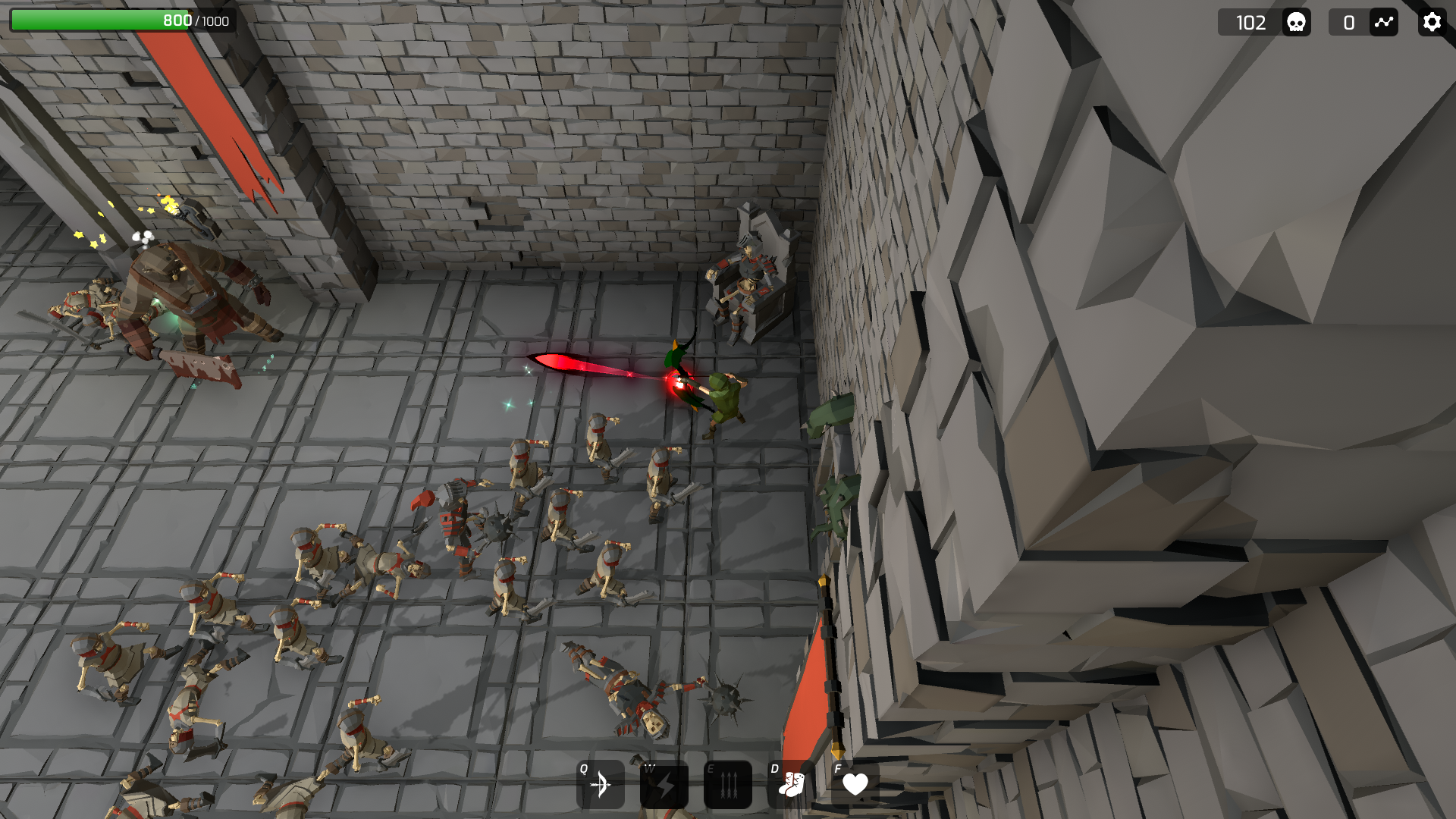 I originally wanted the game to provide the player with interesting and rich content here and now. Get in, run, enjoy. Therefore, you should not compare this game with RPG games, where you have to run around locations for a very long time in order to finally find something interesting, fight some kind of quest monster or get the coveted loot. The only thing they have in common with Final Foe is the isometric view. But in Final Foe, everything happens in one place. And the complexity and number of opponents are constantly increasing.
Final Foe is pure Hero-Defense. Previously, there were quite a lot of homemade maps for Warcraft 3 in this genre, but now there are very few such games. Therefore, I started developing a game in this genre, also due to the fact that I myself lack such a game. So if you know something similar in high-quality performance - write in the comments)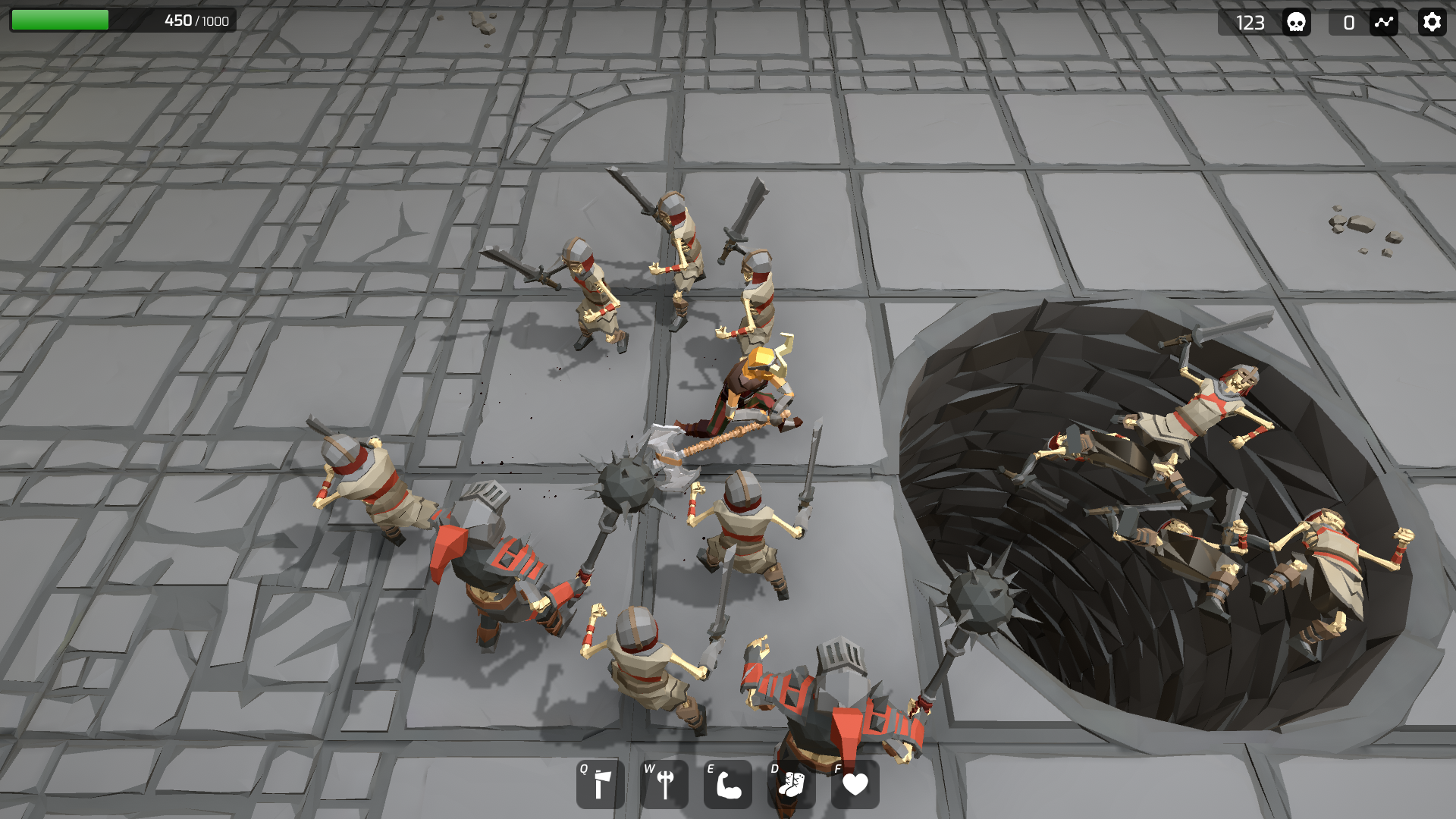 Here are some of the main features that await you in Final Foe:
- Skill tree. There are currently 3 intermediate and 4 advanced character classes available. Each has unique active and passive abilities. All this can be learned and improved in the skill tree.
- Non-target combat system. This system works for both players and opponents. This means that any enemy attack can be dodged. Management is specially made in such a way that it is really convenient. Easy to dodge, easy to attack. Comfortable management is an extremely important aspect for me.
- Mode "Campaign". You need to eliminate opponents round after round, including a brief tutorial and several boss fights. As you progress, the difficulty increases. And at the end, the most powerful enemy awaits you - the final boss.
- Mode "Survival". This mode is one endless battle, during which more and more strong opponents appear. In this mode, you can enable various modifiers that add variety and add replay value to the game.
- Crowds of opponents, bosses and traps. Endless living dead, terrible knights, insidious magicians and many others. Enemies have different abilities. Some are weak and slow, some attack from a distance, and fights with bosses will require a whole round of confrontation and special skill from you.
- Online co-op up to 4 players. Playing together is always more fun.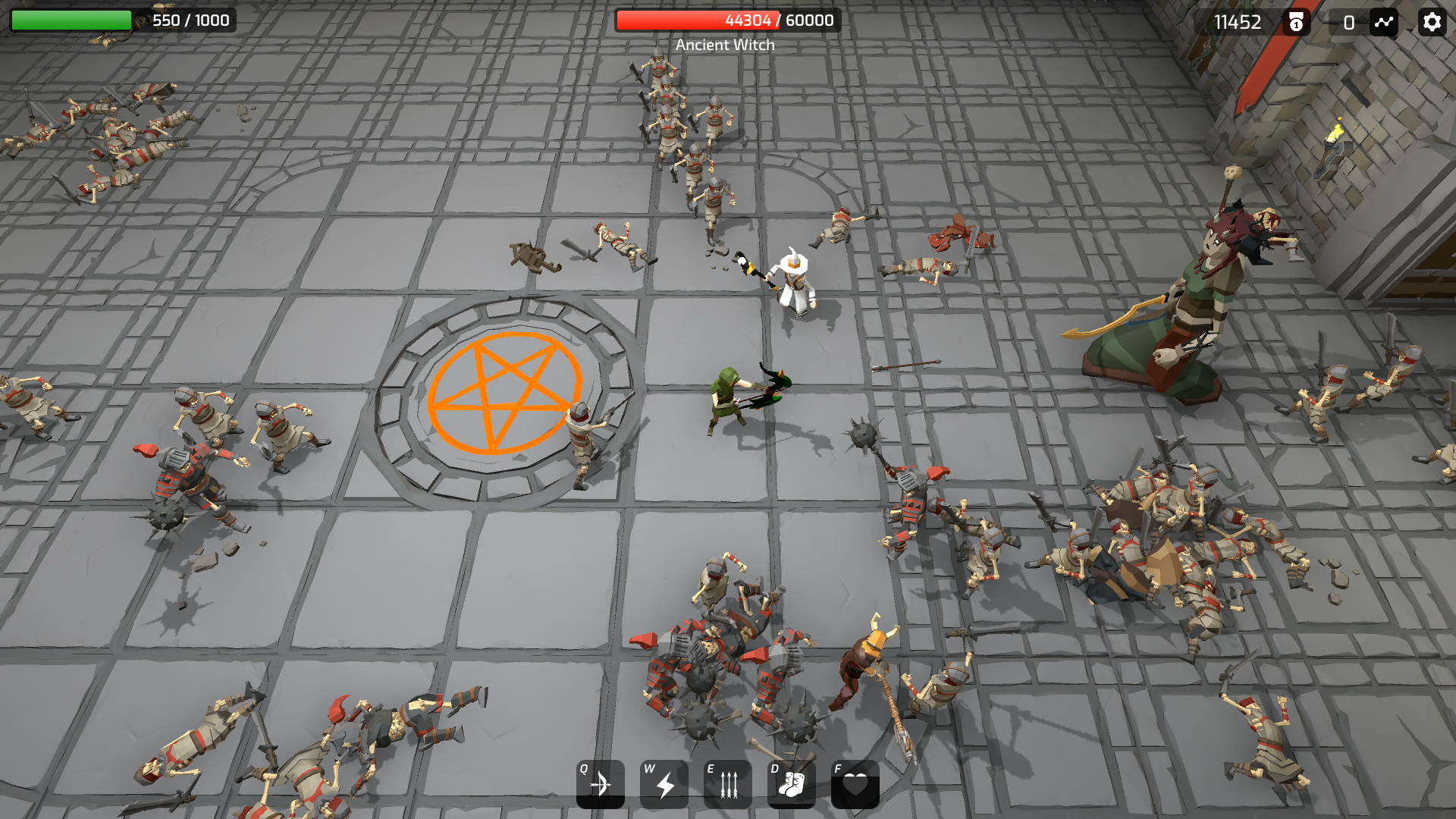 If this article seemed interesting to you - please add my game Final Foe to your wishlist on Steam: Store.steampowered.com
The release of the game will take place in 1-2 months. Thanks!