Well it's coming to the end of a busy week in social media for the game.
For some reason I can't fathom I decided it would be a good idea to run 2 polls concurrently.
POLL 1
I have come to a point where the firing mechanics are being finalised. I'm satisfied that it is much more fun now (Re: the last announcement) BUT the reload still needs to be implemented. And then I was thinking, wait it can't be like a real gun, can it? Where is the clip going to go... Well I figured it would be great to get the awesome kickstarter backers involved and get them to decide. So that is what happened. The "squizzults" are as per this pretty picture: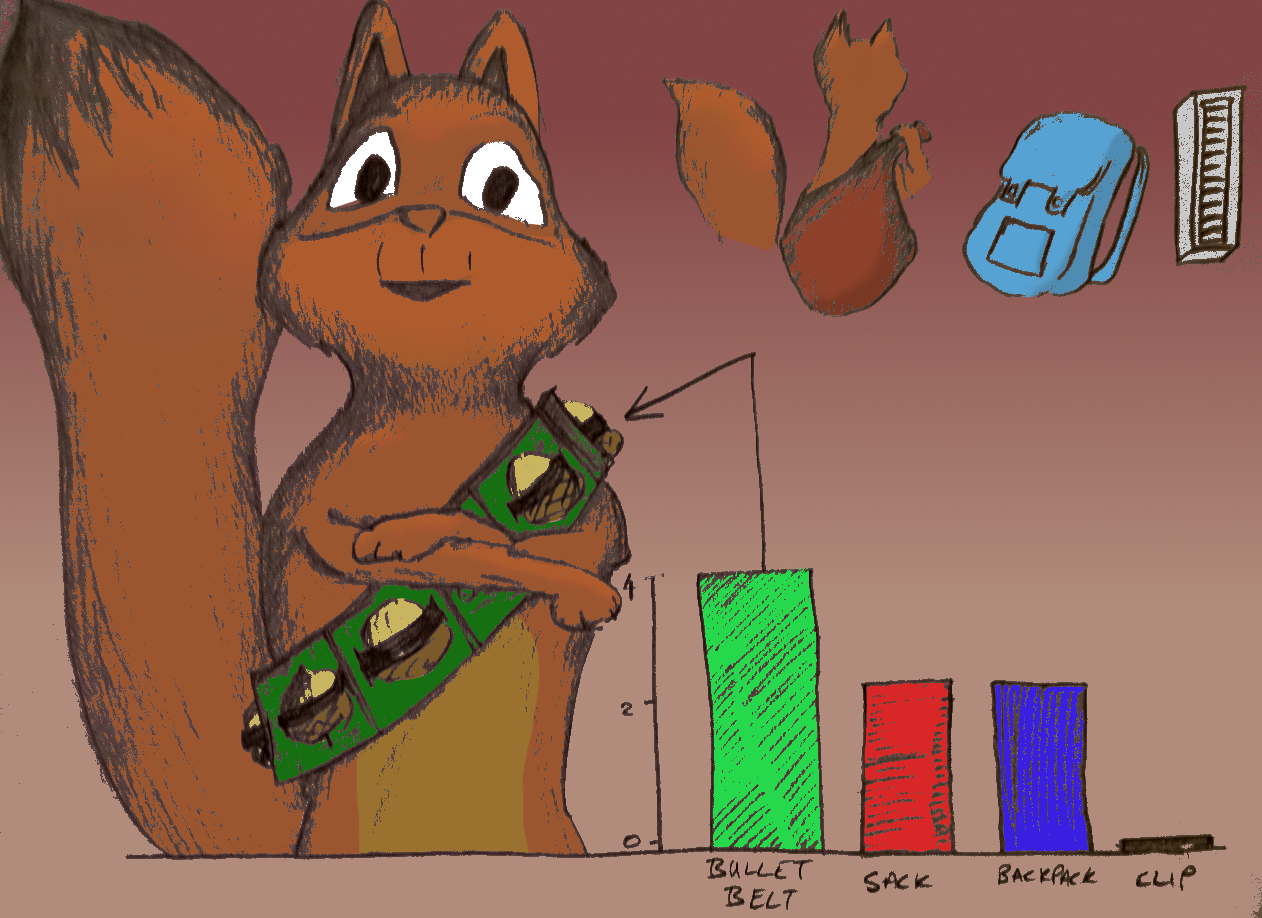 Perhaps it's quite unsurprising that the winning option was a cool rambo style bullet belt. That should be making it's way into the demo for mid December.
POLL 2
I figured it would be good to have T-Shirts to give away to people, and then again got massive writers block about what should be on it and what the slogan should say. So once again I turned to the community; except this one was offered to the wonderful folk on social media!
The winners have been selected and notified on twitter - @EF_BioStation and one on Facebook. You can see the results here Fans.vote An illustrator is now busy coming up with a design, then the T Shirts will get printed. There will be more polls and giveaways in the future so follow on twitter to be in the loop about those :)

That's all for now!

The BioStation Quiz Drone