We've all been pretty dang busy the past few weeks and in the best possible way. For anyone watching, we've been making leaps and bounds in progress and I've just about gotten the first level taken care of. Murilo's got plans to fancify the whole thing, but I can't say that that'll happen before or after our initial trailer/demo push.
Speaking of which, it's coming along. We're spending times doing smaller things now like perfecting fairy noises, and drawing up maps for the tutorial and all that. I've been doing a lot of reading about how to properly balance action in a sidescroller, so hopefully I'll be able to put some of that into practice. One of my biggest fears is spending all of this time and effort and accidentally winding up with a dull game.
Generally, trying to follow a chaotic pattern of story, obstacle, jumps, obstacle, story. But, ya know, more random than that. If any of you have any pointers, lay em on me.
The trouble with being too close to the material I guess.
I don't really have a ton to say about anything so I'll just post the video and some screenies:
Demo level build shows rain, enemy movement, enemy killing, light changes, and level transfer.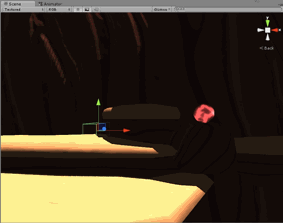 Having some trouble with enemy behavior.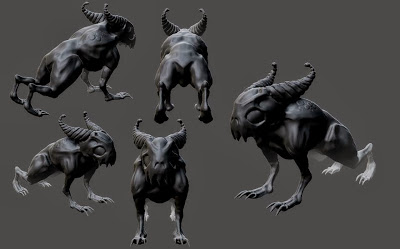 Making some progress on the enemy model!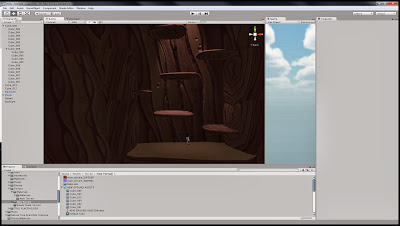 Getting back to the game's roots, you'll once again begin by climbing your way out of a hole in a mountain.
That's all for now. Please don't forget to follow, watch, like, share, etc. Thanks!