It's a tile-matching puzzle game where you get to help mice in their relentless quest for cheese.
Final game features:
Experience a remix of classic gameplay mechanics- pile up Tetrominos to create a safe path for as many mice as possible.
Discover an epic tale of a crazy cat scientist striving to unlock the potential of a mysterious, mice-powered machine.
Defeat obstacles, overcome gaps, and gather collectibles by using a variety of blocks like bouncy, explosive, and anti-gravity.
Prove your stacking skills by playing a fast-paced Arcade mode or a mind challenging Puzzle mode.
Feed the mice with an ungodly amount of cheese in 200 hand crafted levels, personalize the fun by creating your own maps.
Info from the developer:
The past weeks are all about wrapping development on the Alpha versions of our games. We haven't quite crossed the Alpha finish line with development yet, but we're so close we can taste it.
We couldn't resist snapping a few photos and telling you about the new features that will hit the Alpha versions of our games.
New features in Alpha version:
New levels, second game mode and hopefully- a level editor!
4 new brick types, obstacles, and some cool brick destroying effects
Entirely fresh look of our lovable rodents.
Main character of the game- the crazy cat scientist.
Improved sound effects and some music!
Check out our blog post for more info:
Crunchingkoalas.com
Where to get the Alpha version: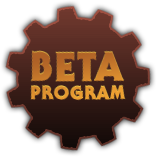 The Alpha version of the game will be available through our Beta Program. It enables everyone to play, test and send feedback on early versions of our games, for free.
Games available through our Beta Program are far from complete, but as a result of your feedback it'll be much easier for us to make them even more fun and more the way you like them.
Also, everyone who actively participates in the Beta Program will be mentioned in the final game credits and the most committed Beta Program members will be rewarded with full versions of our games and discount coupons.
Register to our Beta Program here: Beta.crunchingkoalas.com
Alpha release date:
We're not quite there yet, so we don't want to promise anything. Although, we're pretty sure we're gonna make it before the end of April.