Hey folks,
Big news. At 4:21PM EDT (0821Z) on 27/Sep/16, Rob released an epic new Intruder map. Here's a video showcase of what you can expect!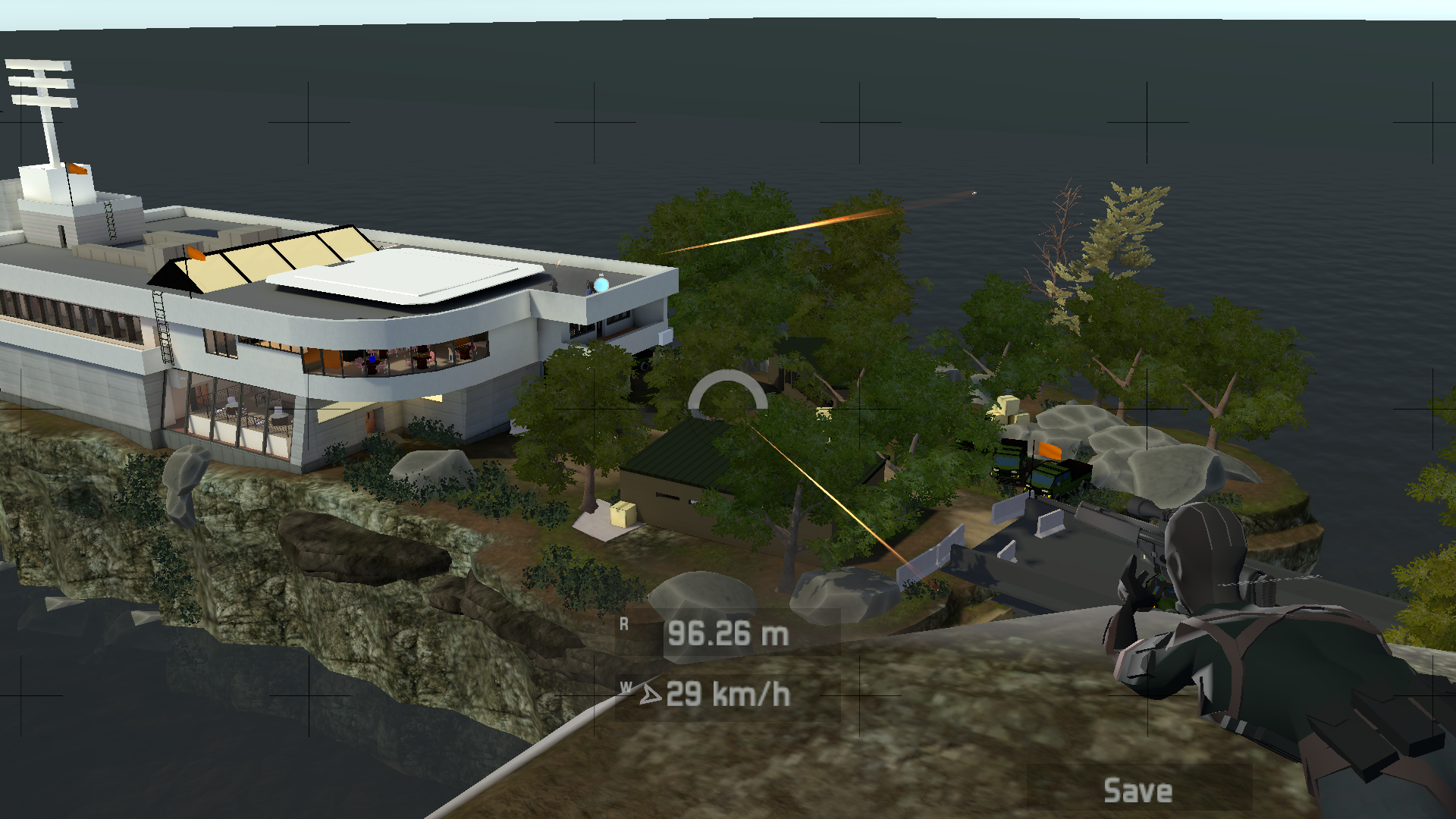 To play it, you need to download a fresh version of Intruder. If you don't have the game yet, you can purchase the game to access the current alpha and any/all future versions.
Mountainside, or 'mside' is the largest (official) map to date. Intruders spawn on a bridge far above the main building and can take a number of routes down towards the mysterious satellite facility.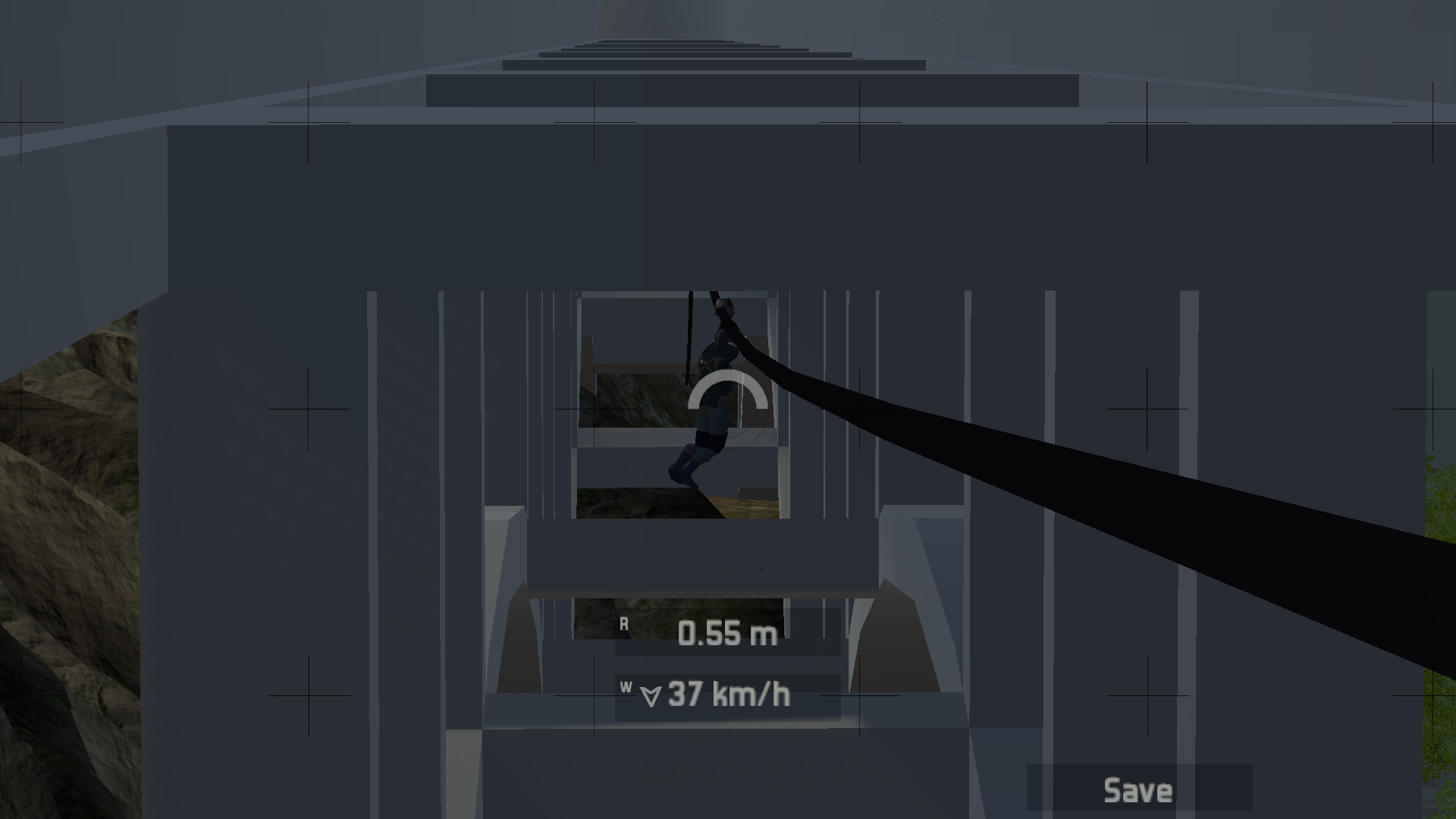 Meanwhile, the guards spawn inside the building with binoculars close-at-hand. Using the bino's gives a decent view of the other team and the directions they're headed - but at this point the teams are too far away to hit each other without a sniper rifle.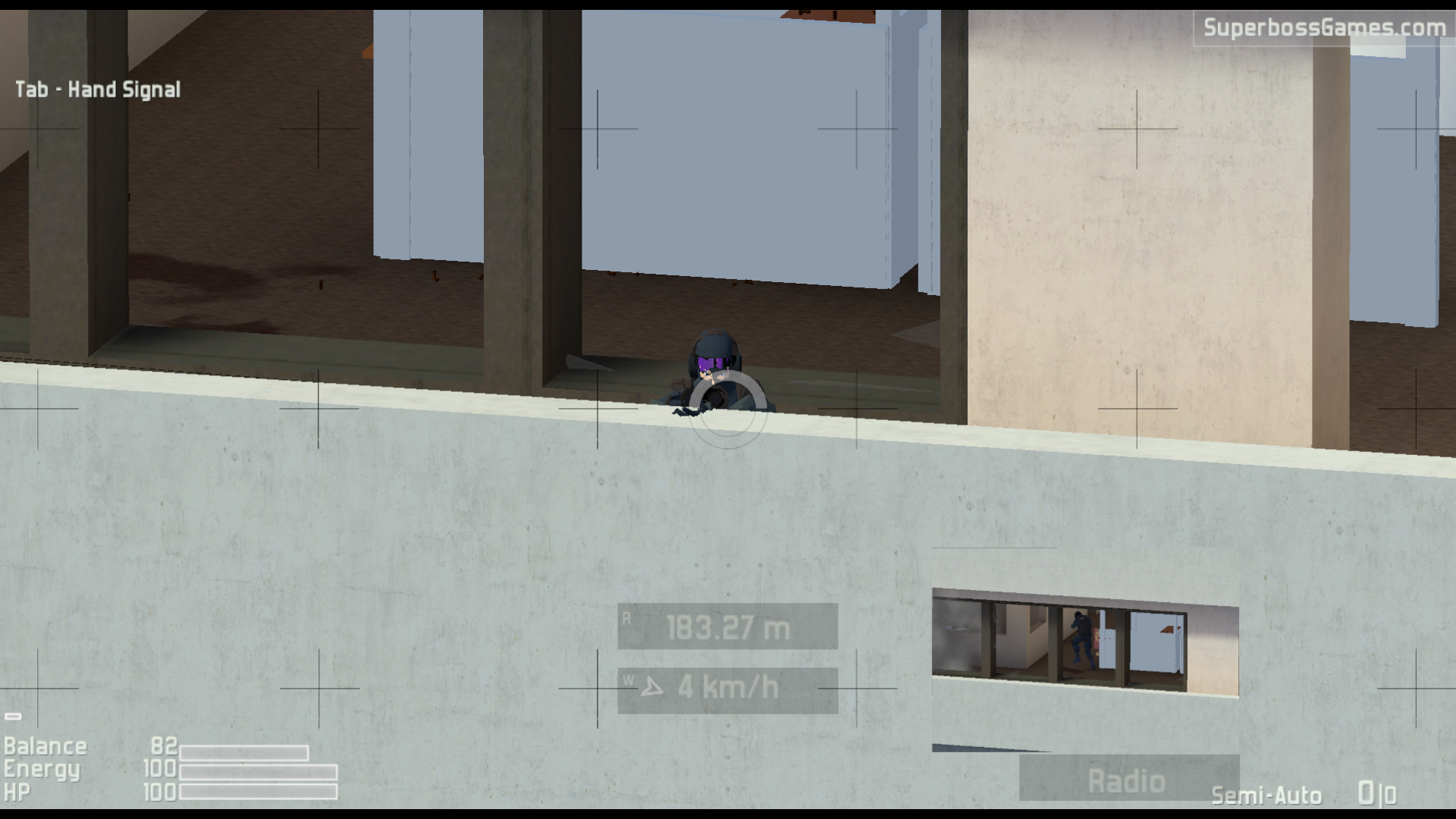 Both teams can get a sniper rifle but it takes a little time and teamwork (or a lot of time without teamwork). Often a hasty plan is made for one teammate to fetch the sniper code while another hangs near the keypad where you retrieve the rifle. Poor communication here can mean a missed chance to get the rifle.

Some intruders will zipline down from the bridge, while some may stay up there in an overwatch role. Both teams communicate enemy positions by sending binocular pictures to each other. It's great fun to just spy on enemies from across the map and inform your team about what's going on.

Guards will probably find that staying inside and locking down the building as best they can gives them the most chance of winning - but of course this changes round by round. The main building has two floors + roof level. Both floors have 3 hackable computer systems each and 4 systems need to be hacked for the the intruders to win. There are 6 security cameras around the building and 2 security rooms (upstairs and downstairs) where the guards can monitor them.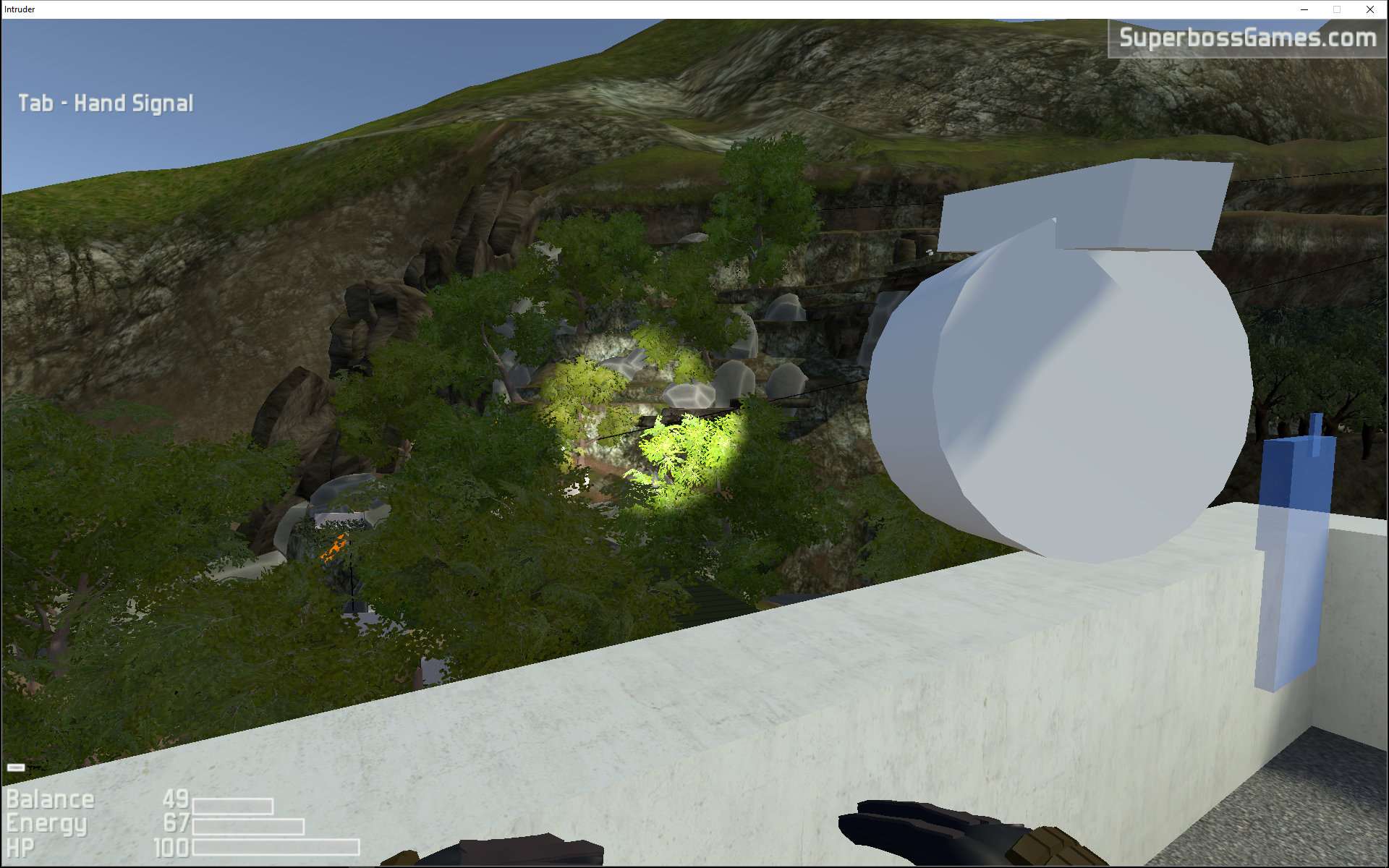 Both teams also have access to mortars, with 3 on the map in total. One is on the roof of the main building, facing stage left, and can be accessed directly or remotely, from either of the security rooms. The other two mortars are on the mountains on either side of the map ('stage left' and 'stage right') and both face the guard building.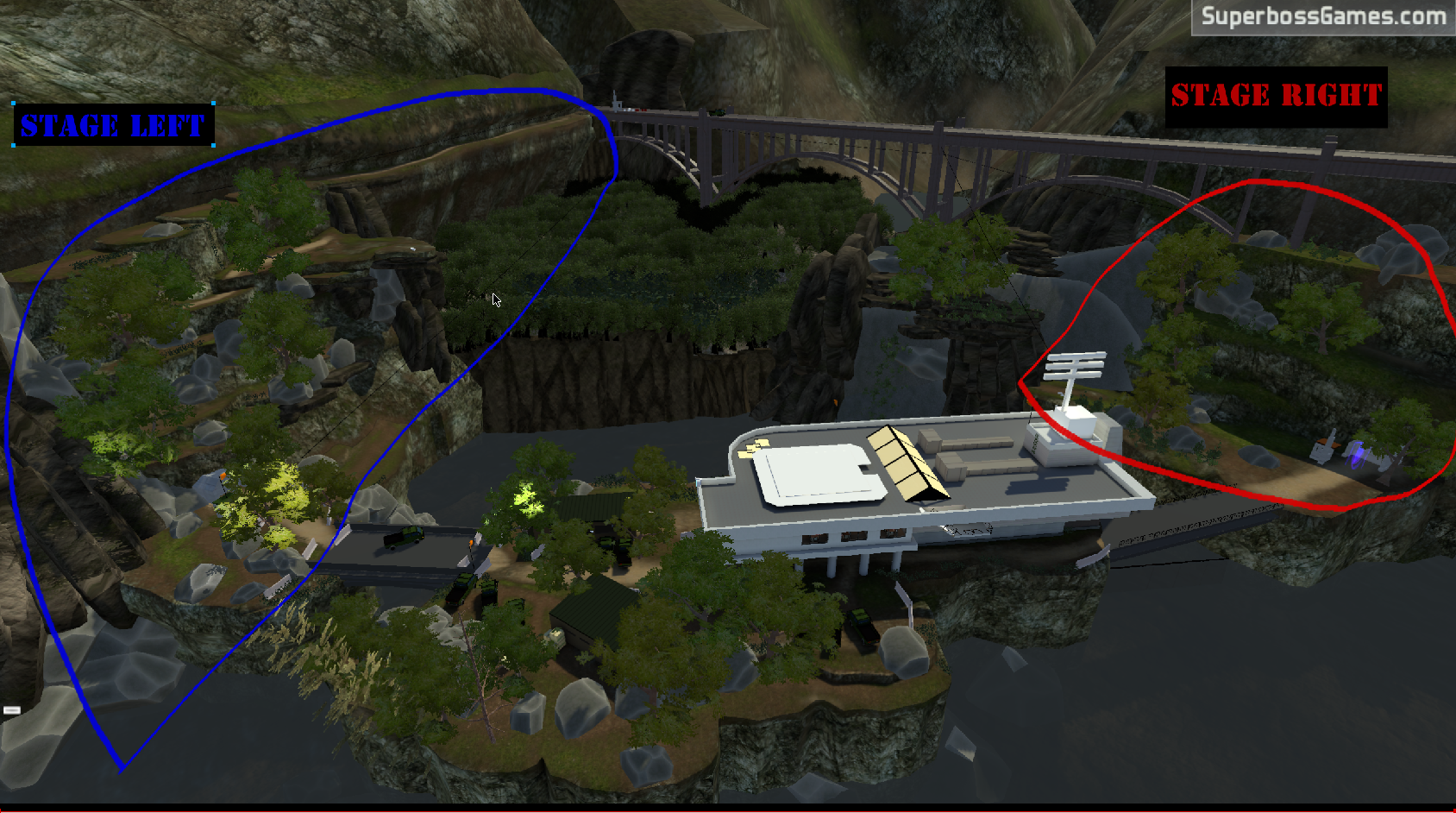 Other fun stuff includes: wind and flags, rock vents, a secret tunnel, a helipad capture point available only with the right code, an attack heli to wipe intruders off the bridge, the entire garden maze, numerous building vents, destructible barriers, and more that I don't even remember.
When you're new to the map it can all be a bit overwhelming. You'll probably pick it all up as you play, especially if you have some time to wander around and investigate the map. If not, your fellow players should be more than happy to give you a run-down on the basics of the map (and the game, if you're brand new). Of course you can ask for help in the discord chat too.
If you'd prefer to go in already prepared or you just like picture guides you can thank R3vo because he's putting together an overview of the map and all its bits.
Get the game
In case you weren't aware, Intruder in in alpha and is available to purchase for a minimum of $10. Less if you buy giftcodes at the same time.
If you already have the game, download an up-to-date version from here.
You should join us in our Discord chat. You can report bugs either in chat or here.
Have fun.
-- rolig + rob