mosquito is a one minute browser game about the notion of a perpetual win condition.
play the game by clicking on the image below.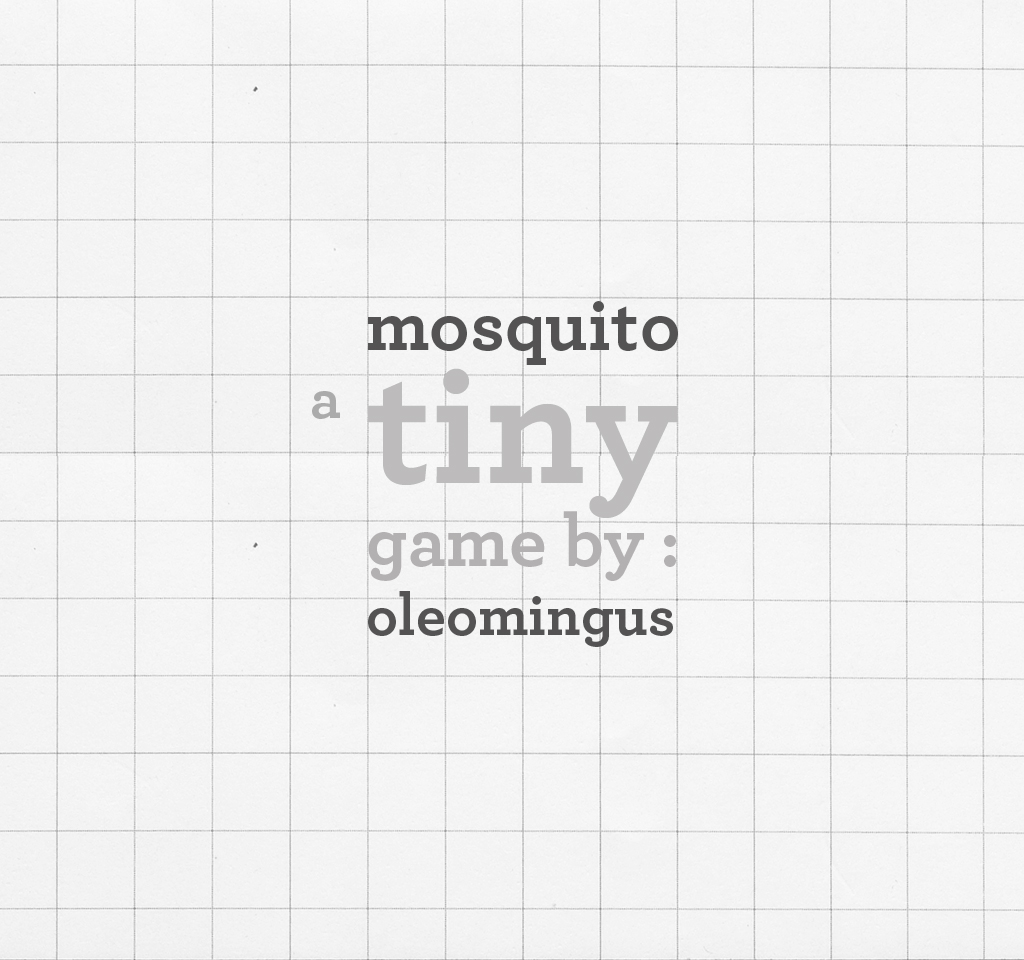 point and click
mosquito, is an effort to understand ( and perhaps ridicule ) the notion of an end state.
If games are to be understood as systems then the possibility of an active equilibrium ( a limbo state ) is an implicit part of the game.
But then games are also narrative exercises, systems through which stories are told.
they host interactions so filled with meaning that each click in a gameworld signifies a tangible step towards the end. and it is that constant end which justifies all your previous labor.
so what would happen if by some intentional flaw one were to make the end state a variable ?
what would happen if the context of the game were to tell you that the game will never end unless you keep playing forever ?
well . . . mosquito is an experiment in trying to find that out.
---
we would appreciate it, if you would share your thoughts and reactions in the comments below.
even if you find the game ridiculous, or cannot figure out how to play it.

you can also write to us on our email