After the collision was completed and you could freely go in and out of houses we notice that the camera needed some adjustments so that you'll always be able to see your character. This means that it is required to zoom in on the player when (s)he is backed against a wall or anything comes in between the camera and the character. Or even when the camera hits into a wall for that matter. So we put it in, and while we were at is added it so the camera hits into the terrain too.
This is the new video that we took from our programmer's blog, but you can see the difference in the camera movements.
This week's progress - Indie DB
Underwear is probably one of the stranger things we had to do for strife. In order to prevent the unintentional naked flashes we decided to give the characters some underwear. It will load with the player model so if there's a delay in loading a new armour piece you're trying on then the underwear will show up for a second. Which is must better. Also the underwear gets taken off when wearing other armour in case it gets in the way; see below.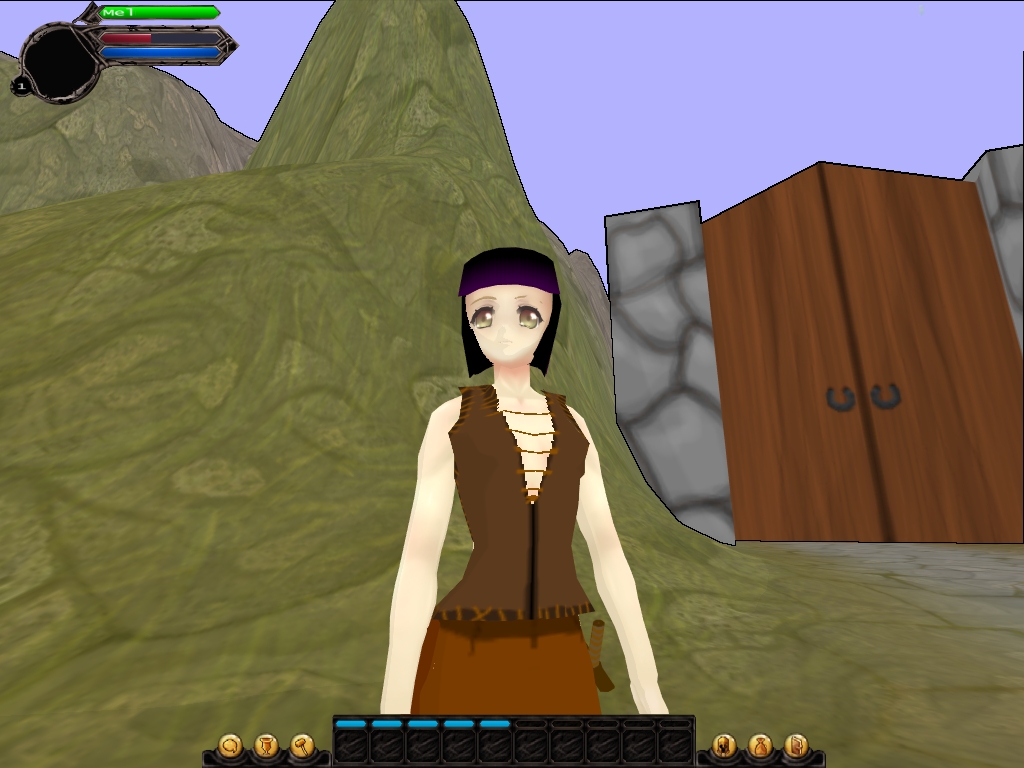 A gate has been placed at the exit of El Clease, blocking the way out for the time being. It will probably stay there until we're basically done with this zone and staring on the next.