A wild Wind Traveler Poster appears: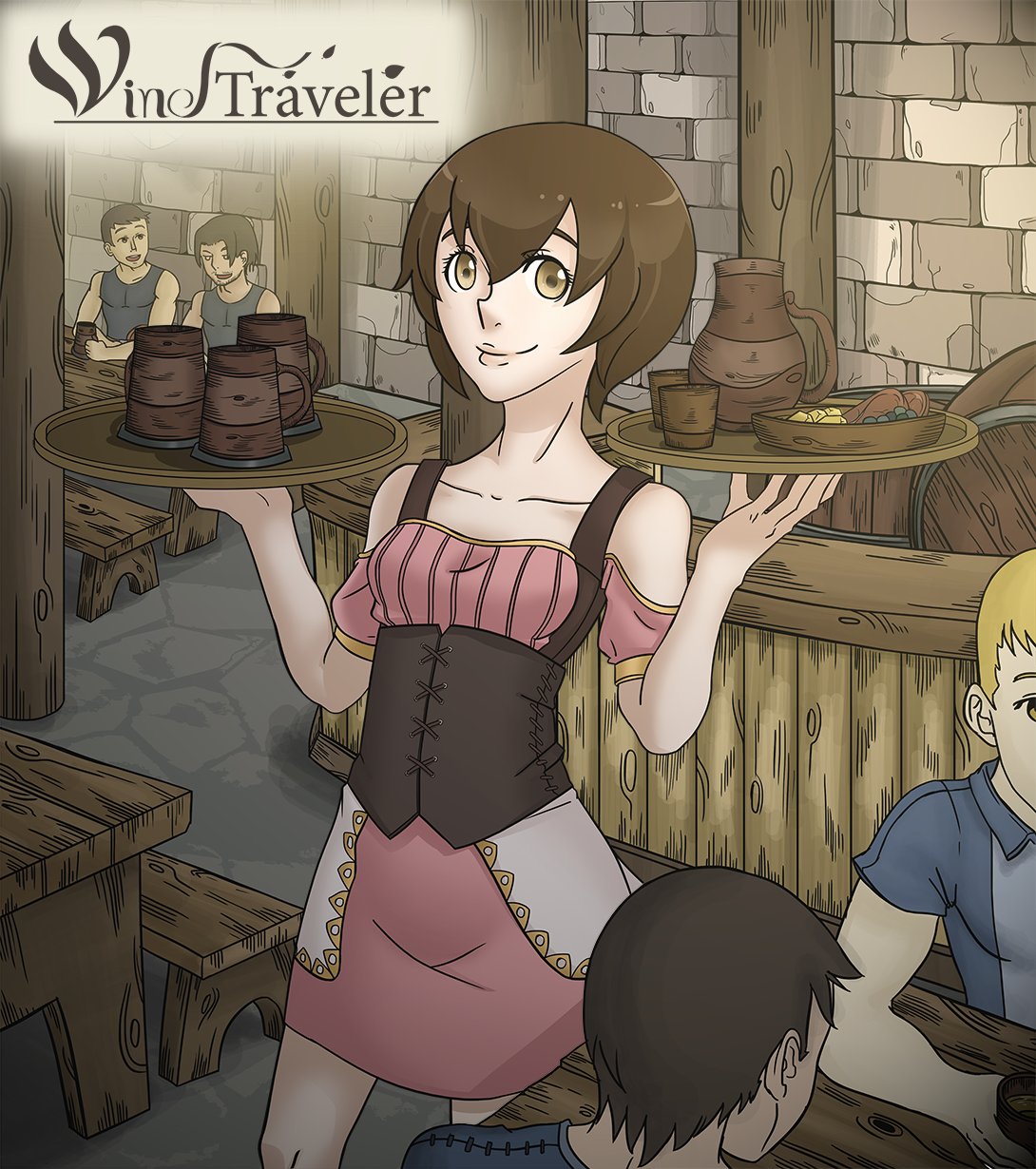 Made by me: moglyn.deviantart.com
Hello IndieDB! Time to introduce more characters:
Keith, the Hunter:
A mysterious guy who lives in the forest surroundings. Despite his appearance, he cares about people safety, but he does not show his emotions. He carries a pendant that seems to have something about his past.
Keith's story is more serious and sad than others, but it's my favorite. Ok, no spoilers :P
Neev, the Waitress:
A young and joyful girl who works at the tavern owned by her overprotective father. There is a rumor about people to not dare to approach her.
Be careful when falling in love with her, this can cost your life. hehehe
We are working hard to make a Demo as soon as possible, so follow us in the facebook and here in IndieDB. Stay tuned for the more news and cute graphics. :)
Bye