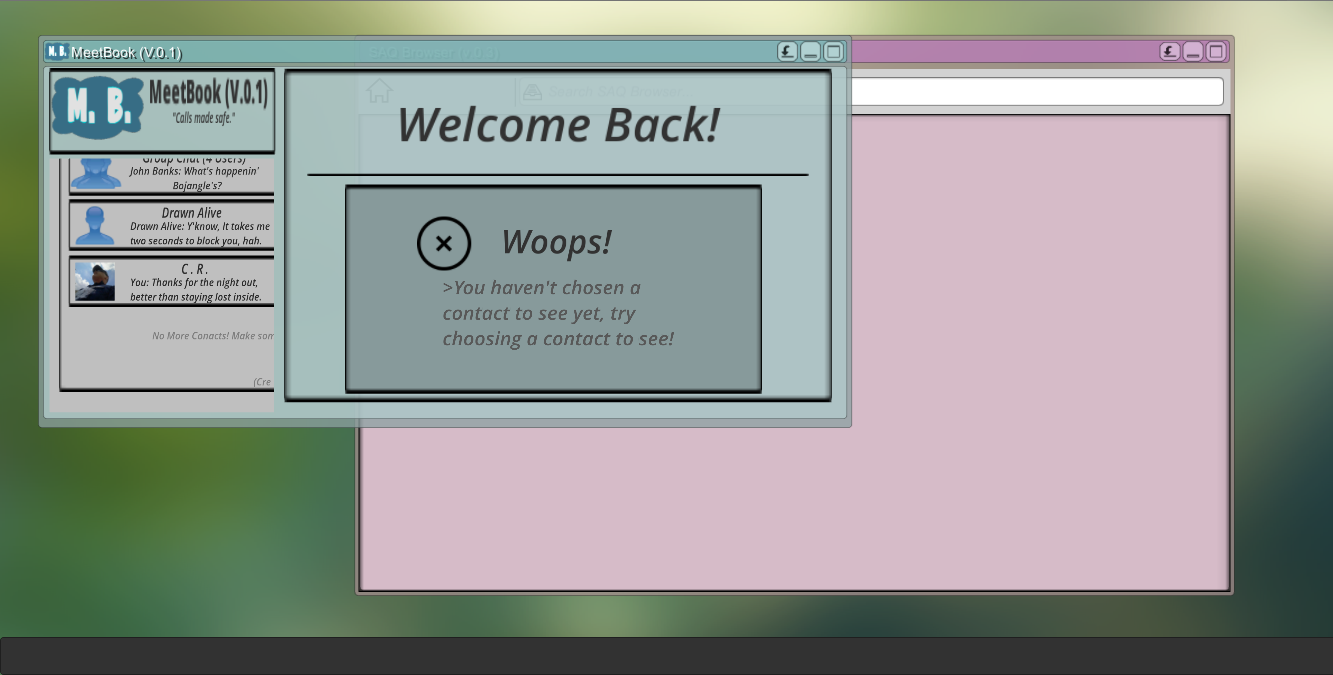 Just testing for a website owner, you own access to MeetBook with some of your friends! There's more to this than you think.
MeetBook gives you access to other codes in websites to actually get URLs to get into other hidden websites. And it also gives you a way to get some help with some friends. :)
Another thing to add, that this will definitely be updated even when games release. The look may not be final, because some things aren't really coping.
Either way, I really want this game to go completely well!