Hi guys, how you doin' this week? New week, new blog so let's get things going. Last week we spoke about how we first conceptualized DeckRX.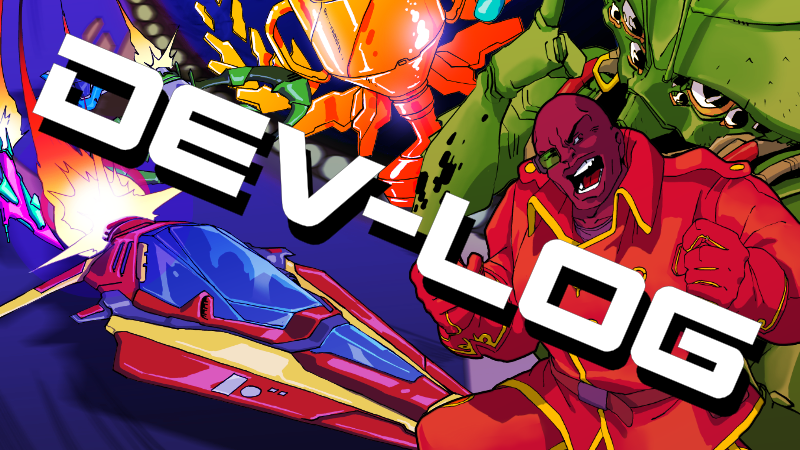 This week we'll speak a bit more about the team behind the "DeckRX: The Deckbuilding Racing Game" development, who we are and what each one of us do.
The studio was born back in 2017. After "Ludum Dare #36" we decided to turn our jam into a full game. At that time the studio consisted of a coder/founder and an artist. Almost 2 years later we launched WOODPUNK on Steam. When WOODPUNK launched, the studio had grown to 4 members: two programmers, an artist, and a marketing specialist.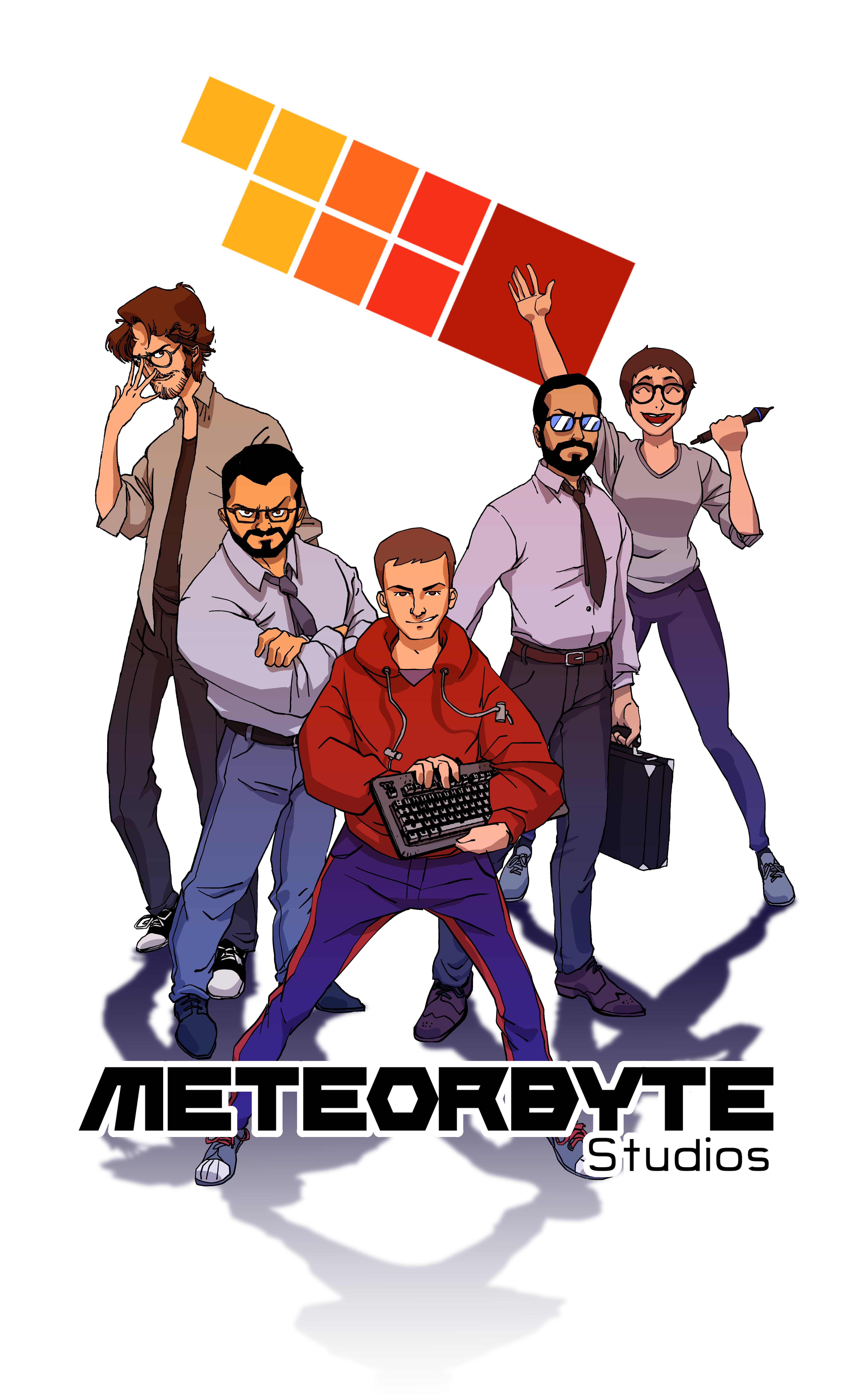 "Hi, we're Meteorbyte Studios. You may remember us from famous roguelike shooter "WOODPUNK"
Not much later we started conceptualizing "Attrah", one of our main projects which we've been developing on and off ever since. As this is one of our most ambitious projects yet, we need a whole lot of funding. We decided to branch out by becoming an indie publisher and developing smaller games on the side. The whole COVID thing "helped" us carry this decision forward and soon DeckRX was born.
For most of the Studio's life, the team consisted on 4 core members, but we recently grew to 5 members plus some people helping us out!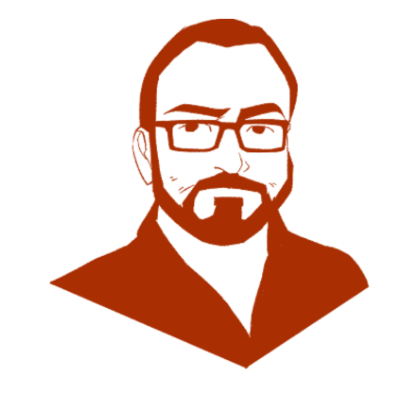 Phil's the studio's founder. He's the director and (much to his demise) codes whenever he has time. He's the mind behind DeckRX's conception. He's a big tabletop fan, but war games is where it's at (not those casual party games) He has more than a thousand hours into Europa Universalis IV.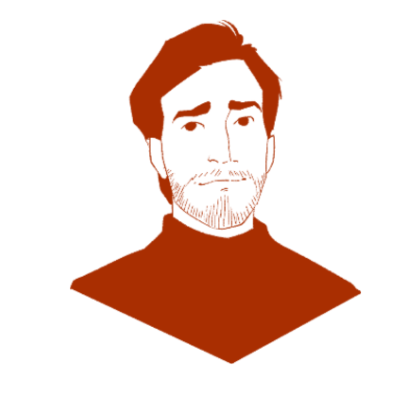 Ulises's the studio's lead artist. Before dwelling in the gamedev industry, he was and still is a comic illustrator. He's most recent and biggest comics are ART88/46 and Stage One. He's the one behind DeckRX 3D-modelling and character Design.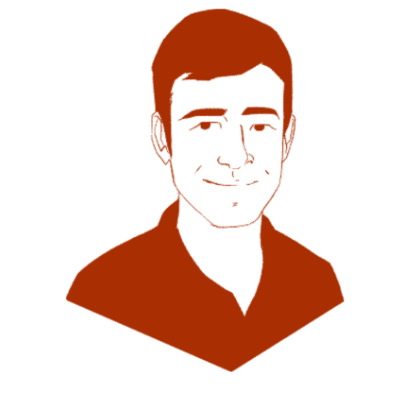 PJ's a software developer and technical artist. He's also a solo-dev, recently released Roguecube. He's extremely proud of how DECKRX's looking like, as he's the one in charge of shaders and lightning and all of that kind of stuff.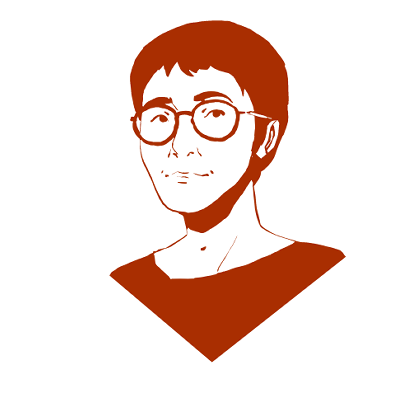 Inma's the studio newest member. She's both in the art and coding department. She's a software engineer with a passion for illustration. She's the one in charge of most of the card illustrations you see. She's also a solo dev for an unnanounced project!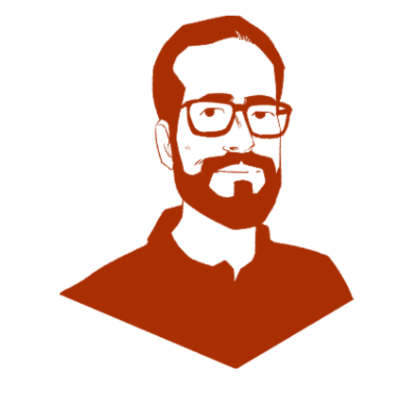 Santi (the guy typing this) is the studio's marketing guy. I'm the PE teacher of the video game industry. I don't know how to code, and I'm shit at drawing, but I still want to make some games.
Oscar and David are also currently helping us out in coding and art respectively!
So, what can you expect from each one of us in the following months?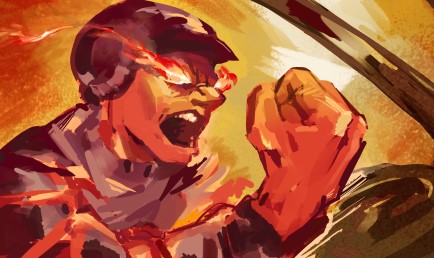 So much work. Phil will be busy directing the studio and designing the game (a process which every member in the studio puts in their cent, even the marketing guy) Ulises will be modelling and conceptualizing all of the game's drivers/pilots, while Inma designs all future card illustration. I in the other hand will be preparing blogs, a Kickstarter campaign and communicating with you guys. Head on to our Discord if you want to chat with us!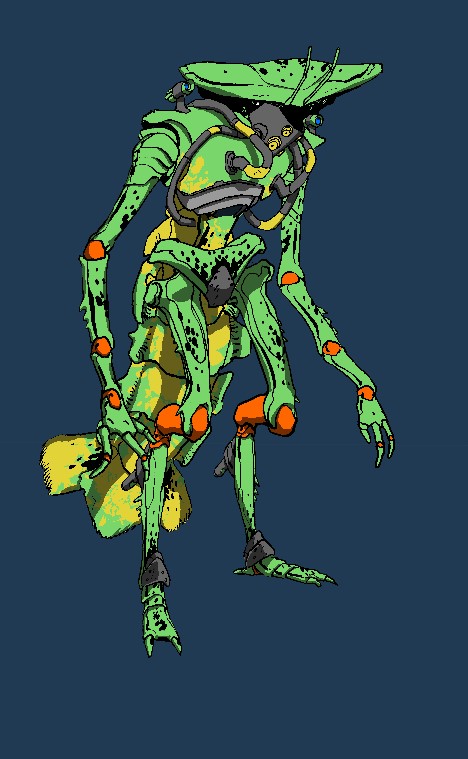 Well, that's it for the week! It has been short but intense. Now that the introductions are out of the way, in the next couple weeks we'll dive deeper into the game itself. We'll describe different elements related to DeckRX, like how development is going, concept art, and the features that make DeckRX unique.
'Til next week!