We've been a little quite lately, but that is because we are still working hard to get Sky Tourist out. In that time, we have been working hard to make the controls feel even better. The rope feels a lot more like a rope now and is not breaking on things we didnt want it to. This is a great step! This is something that is a little hard to convey in video or images so unfortunately, you'll have to wait until release to see what we are talking about.
In the mean time, we have loaded up some more images to get everyone ready for the upcoming release!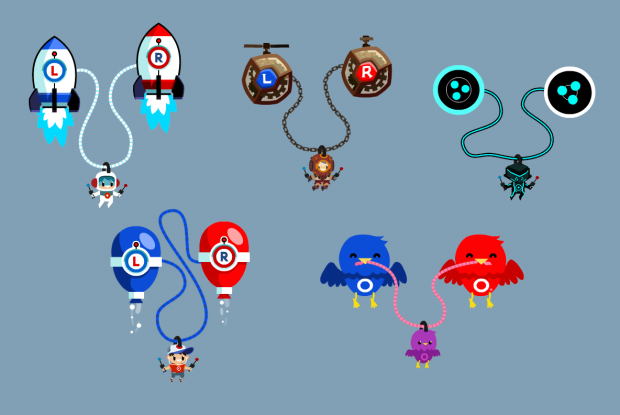 We previously showed off a close up of the alternate costumes you can purchase for Petey, but we also wanted to show the alternate rockets you can get to go along with them! We are quite happy with the outcome of these, and we hope to release more after the game hits the app store in the near future!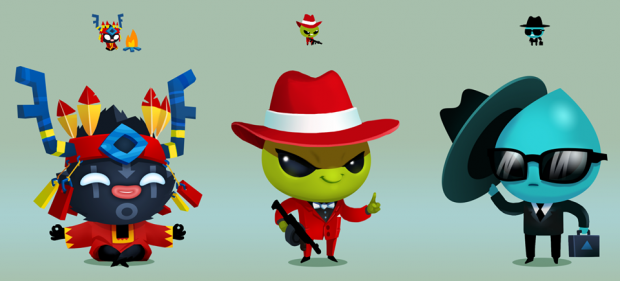 These are high res images of some of our favorite characters (enemies) in-game! Each of them are from the three world that will be present at launch. From left to right, Plumia, Platory and Protor!
We hope these images keep you fed until we can have more! Thanks for reading.
-Three Legged Egg