It has been a busy week for Moonlight's development. The first change I knew I had to make was getting rid of that hard-on-the-eyes tileset from the Treasure Temple. So, I opened up Photoshop and redesigned the walls, the floors, AND the turrets! Check out the comparison below: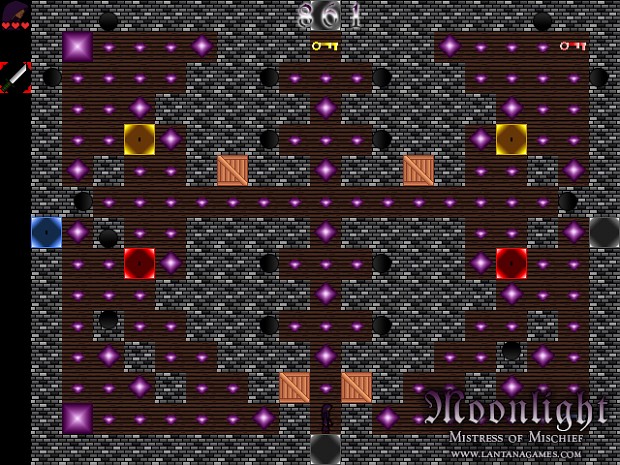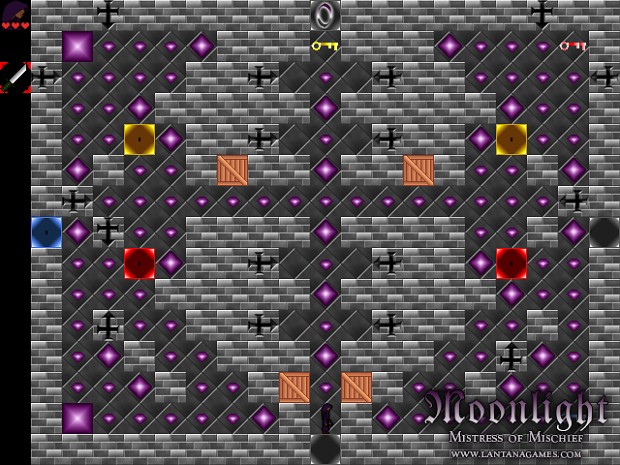 The new tileset I think is much easier on the eyes and allows the direction of the turrets to be clearer.
The other major change this week was the implementation of hold-to-move and controller compatibility. Moonlight is now compatible with any standard game controller for Windows (including XBox 360 controllers). Furthermore, you no longer need to tap a directional key multiple times to move. You can now just hold it down to move in that direction (same for analog sticks).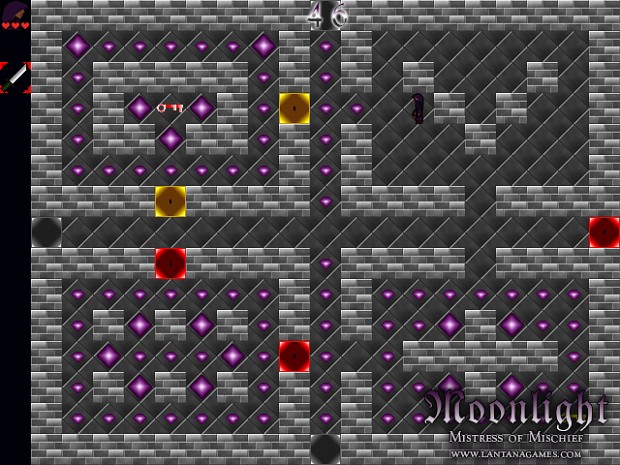 Here is the full list of changes:
Hold-To-Move implemented. No need to hit a direction repeatedly anymore!
Controller compatibility. Works with any standard Windows controller. Button 1 is Action (A on XBox 360 controller). Press 1 to use keyboard, 2 to use controller at any time.
Updated tileset for the Treasure Temple.
Any box placed within range of a turret will now create proper cover, even if the box is one tile away from the turret itself.
Boxes are now more cooperative in the Frozen Fortress. Boxes can be moved freely over uncracked ice, and will create a permanent bridge on cracked ice instead of getting destroyed.
Some thin ice spots now start cracked in order to adjust for the decreased difficulty brought with making boxes easier to use in the Frozen Fortress.
Some thin ice spots removed from final level to reduce dependence on diagonal movement.
Level 2 redesigned to better introduce moving while in boxes.
The game is available to download here at indieDB and on our website. Thanks for reading and have fun!

- D