Two new enemies are coming to Orange Moon - MRC trooper and MRC "Punisher" boss, both belong to Moon Resources Corp. faction. They will be encountered on the first introduction to Orange Moon and the last levels.
MRC TROOPER
These heavy armored and heavily augmented human soldiers used by MRC to protect corporation assets such as mines and archeological excavations. They are also used to deal with the raiders. Armed with tactical machine gun and grenade launcher. Grenades won't do much damage to these soldiers. Armor piercing bullets or 50mm prove to be the most effective way to deal with them.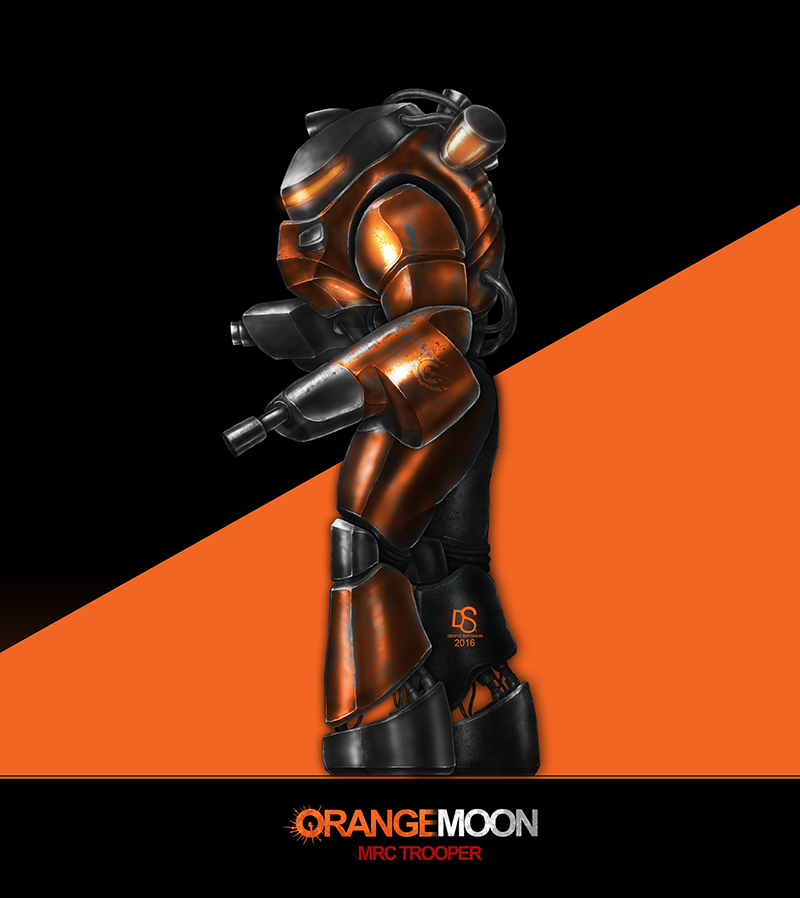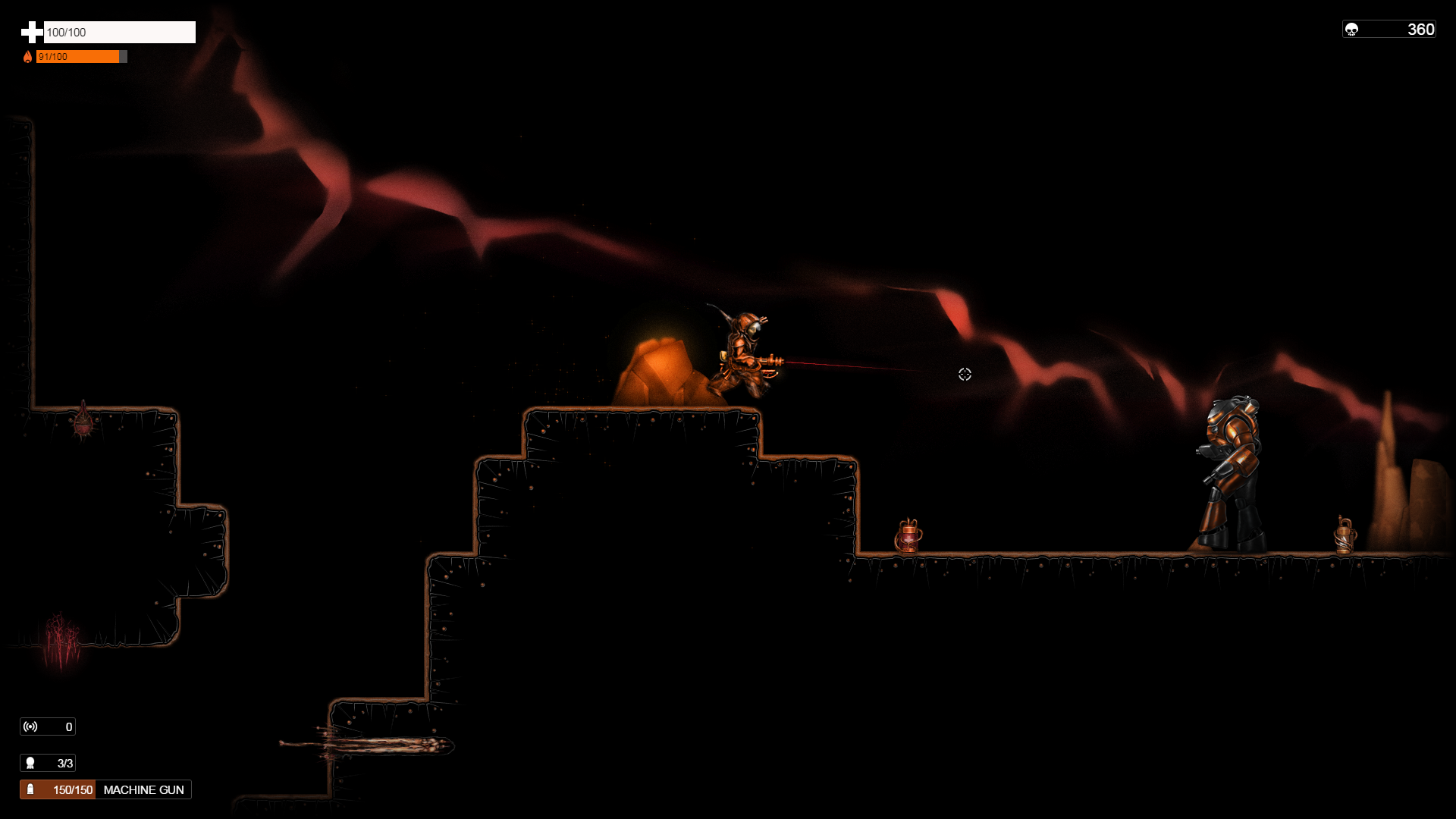 MRC PUNISHER
Heavy armored and armed biomechanical machine that guards MRC spaceports and compounds. Only one deployed on MRC main base on Orange Moon. Equipped with a minigun and rockets.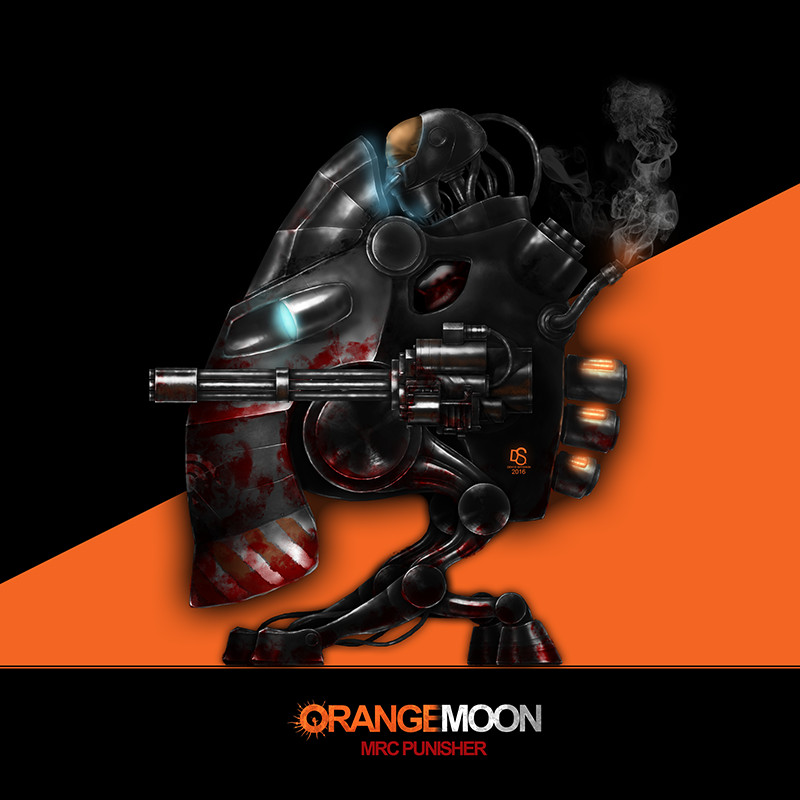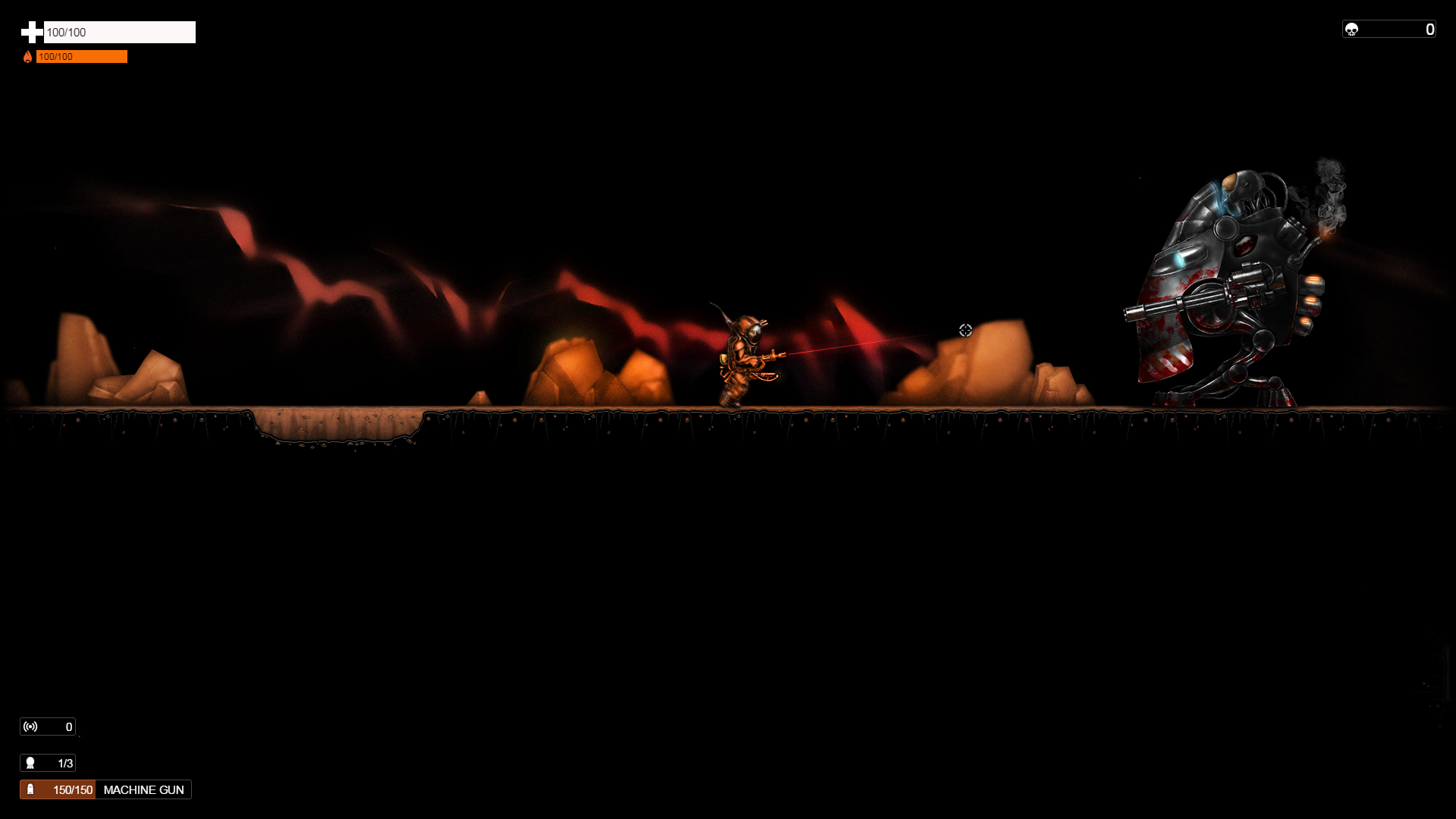 ABOUT ORANGE MOON
Orange Moon, 2d action platformer game with RPG elements and puzzles, full of dangerous native life forms, raiders, remnants of alien civilization and harsh environments. Search for a new life and natural resources, deploy beacons for mining drones, and find ancient alien artifacts that will help you in your exploration of Orange Moon. Augment your explorer to make him suitable for upcoming challenges, upgrade weapons and ammunition with ancient alien technologies and materials that you'll find in your journey.