Hey,
a few very exciting things to tell.
First, and now it's official, we try a Kickstarter at the end of October. The exactly date depends largely on Kickstarter, because we experienced a few problems with the creator guidelines, like address check in the UK and such, but it should be fine. More in 2 weeks.
Second, there will be a neat pre-pre-alpha for our Kickstarter with many core features, and super duper visuals and effects, for Windows, and (we hope so) for iOS and Android, and Linux. More in 2-3 weeks.
Third, see above for one of the more unique features of Proven Lands. It's a mood and trait system, much like in Project Zomboid and Crusader Kings 2. Work in progress. It means that your character will not only experience hunger or thirst, but injuries, sickness and depression. If you do not care about an injury, it might cause fever, or a leg or an arm must be amputated. A basic version of it will be part of the pre-alpha.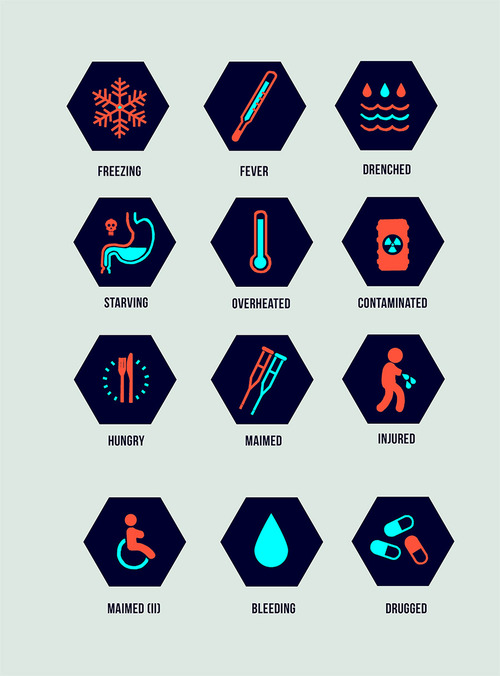 Fourth, a few new artists joined us within the last 4 weeks. Andy, our talented graphic designer, responsible for those awesome mood icons, the logo, the web design, the UI design and such (soon!). Tom, our sound designer hero from UK. And Wrench/Jonas, our new music composer fairy from Sweden. Do you like the soundtrack of Unmechanical? Wrench is the music composer of Unmechanical.
Fifth, uh, Winter is coming! Tell your grandma about Proven Lands, and don't forget your long johns.