For July I focused more on polishing features such as the battle scene transitions, combat UI, and region map. I also started to work on creating tutorials to help players understand some of the more unique elements of Bright Red Skies. I also wanted to finally upgrade the portrait art so I spent some time looking for artists that had a style to fit the game.
Aiming for more of a JRPG style game so I tried out a final fantasy style transition, that I found, into combat: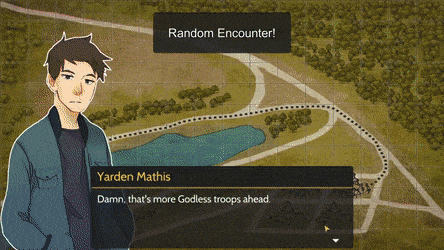 I also wanted to make make the combat look a little better so I added percent to hit indicators: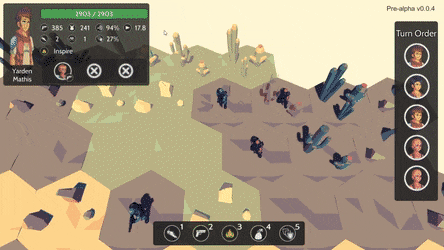 For the region map, I felt like there was no control from the player so it felt like it would probably be not a fun experience, so I added functionality to let the you control the direction of movement. You can now move back towards the settlement you came from, towards the next objective, or stop and try and grind random events for better equipment and Bitmoney: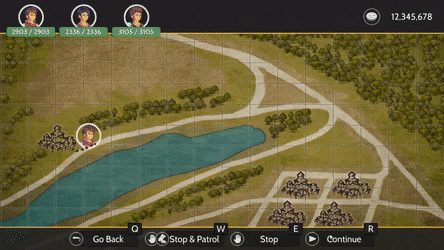 The final development thing was adding a tutorial explaining how to the Squad system works. Apparently people hate tutorials with just a bunch of text boxes, so I might decide to revise this later down the line, but for the time being I think it looks pretty good: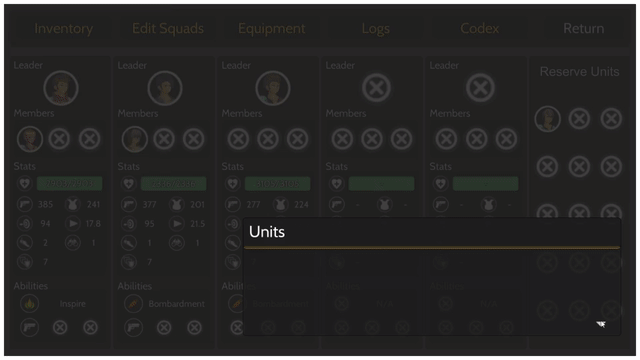 There was a decent amount of time where I didn't do much, since I just started a new job this month, but for August I hope flesh out the story and dialogue for the demo a lot more, and work on completing the cutscenes. To be honest a demo by the end of summer is looking very unlikely, but I'm fairly certain that I can be able to release a demo by the end of the year!
If you want to follow my journey more closely, be sure to follow me on Twitter!