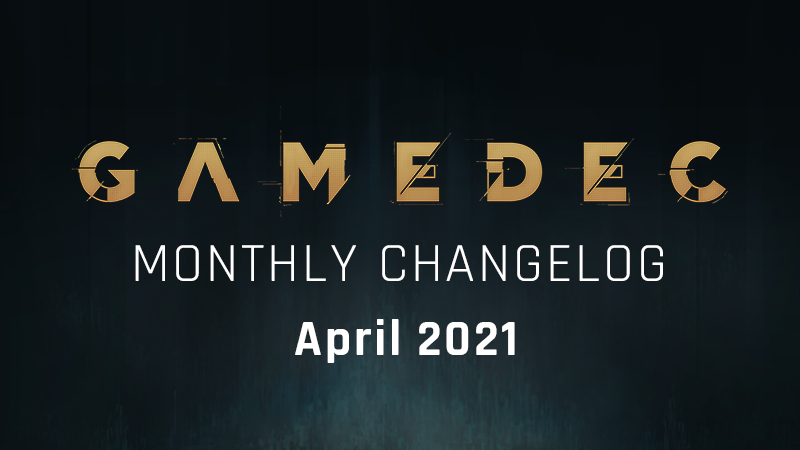 After a very exhausting March, we knew April wouldn't be easy. There is no time to waste as we're entering the last phase before finalizing the locations and cases before the polishing kicks in. What was going on with Gamedec in April? Check it out below!
Check it out below!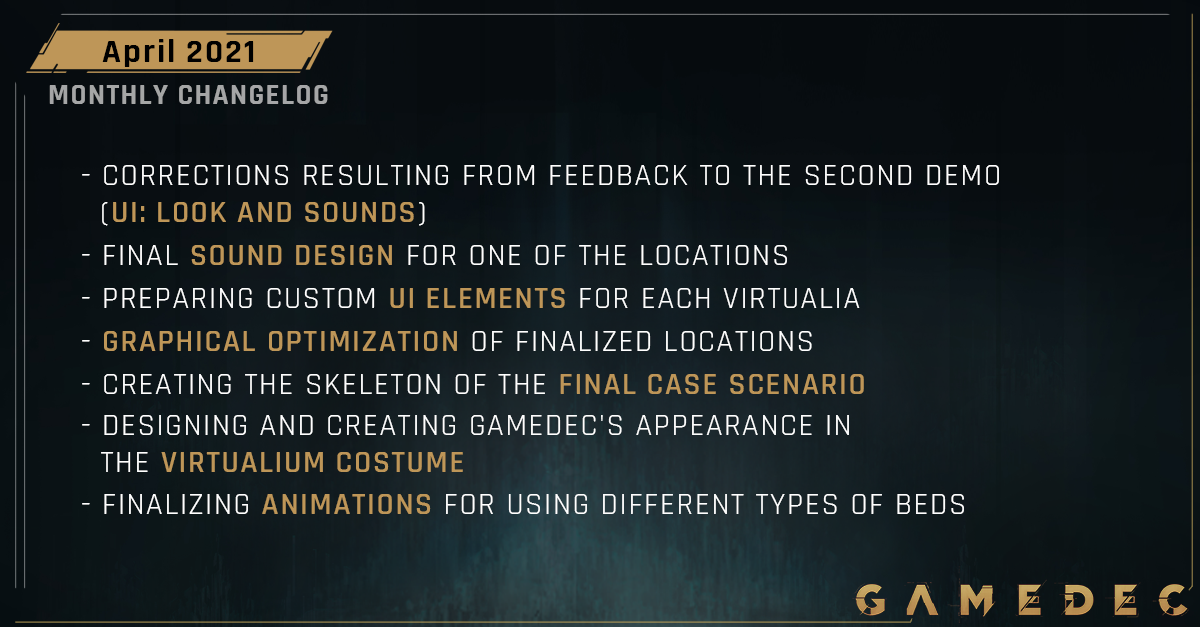 First and foremost – we are grateful for all of the feedback we have collected from the backer's build #2 survey — lots of great ideas and reasonable points on making Gamedec even better. We hear you – the UI needs tweaking, and we're on it!

We have spent a considerable part of April finishing some of the locations, whether about filling them with sounds, animations, or just optimizing the graphics. As you can see below, Twisted & Perverted Virtualium gained a lot of depth when our sound design team added some cool sounds to the build.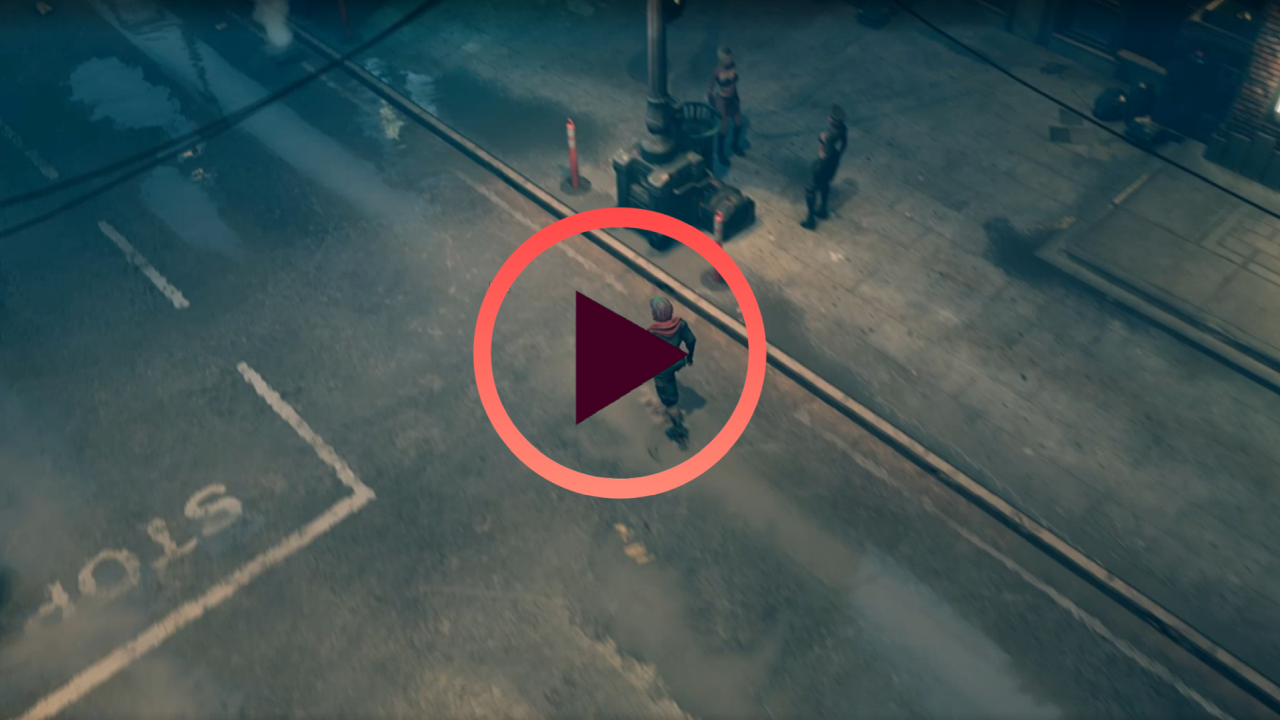 While working on the SFX, we wanted to pump up the VFX as well, but it's not on a location we're ready to show you because it might contain massive plot spoilers for those who don't want to know a lot more than they should before starting the proper game in September.

Let's take a look at how our Gamedec will look in one of its Virtualium costumes.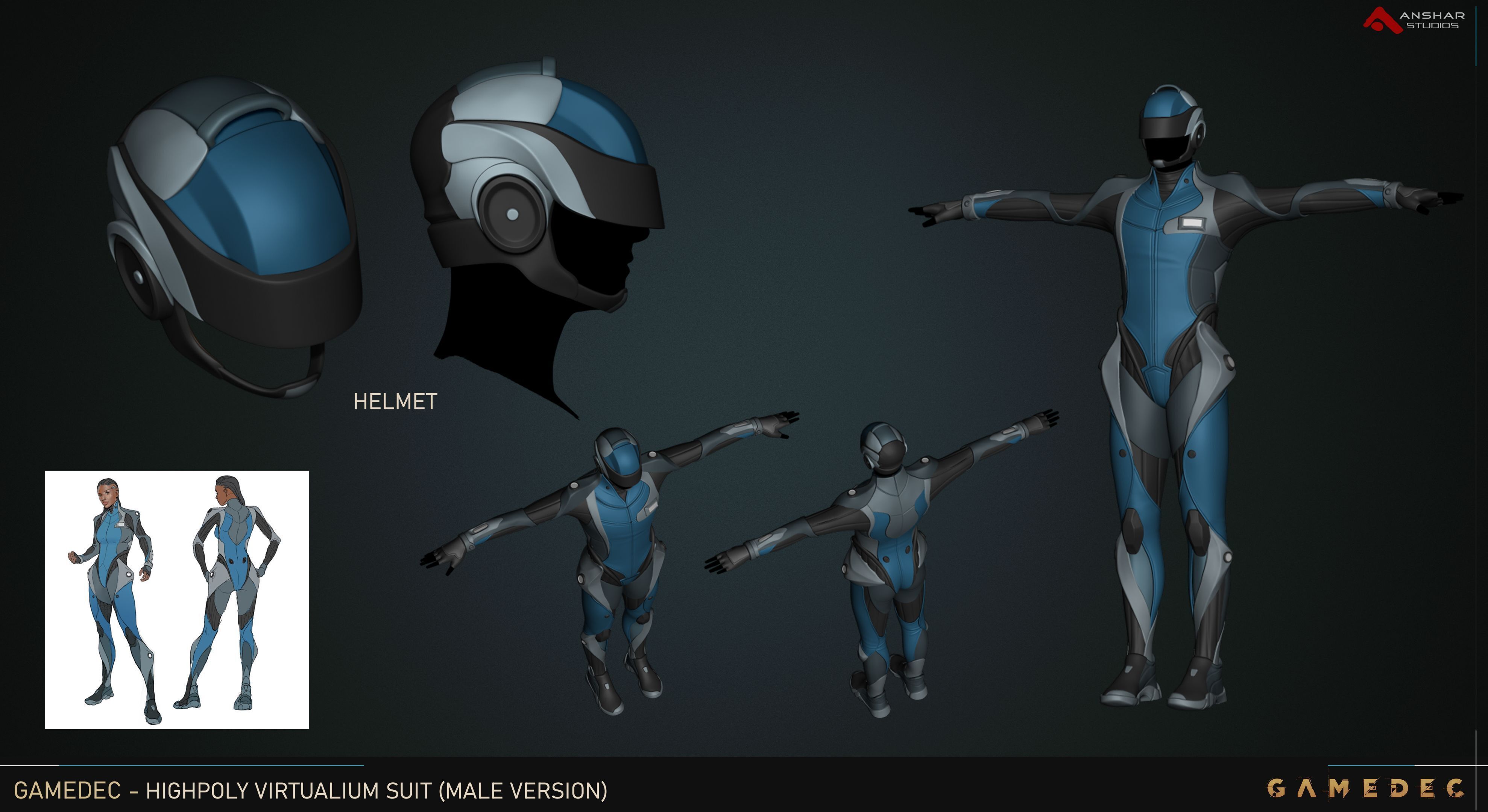 In terms of new things, we're working hard on customizing the UI for each of the Virtualias so that you won't feel dragged out of the immersion. Every virtual world will have its character matched with UI elements, which will supplement the theme & genre as a whole.

Feeling tired? Had a bad day? Hop on one of the couches just like our Gamedec does. But there's more! New animation will make it smoother and more realistic than you saw in the demo. Want to take a look?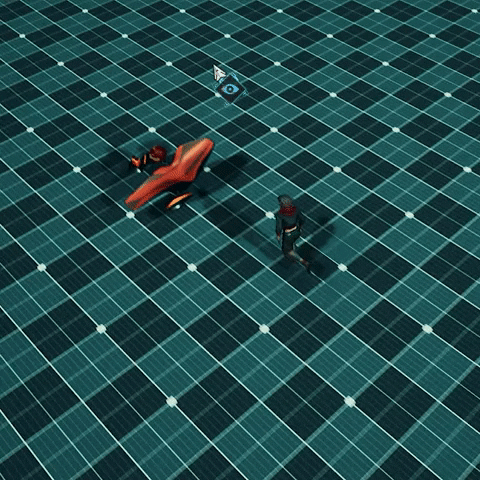 One more thing. We decided to withdraw the free demo. We've heard your feedback and indeed, the threshold to enter the second demo was too high, and the players were thrown into the further part of the story where, without knowledge of the lore and mechanics, the game could be hard to pick up. We have taken your comments to heart and will try to straighten things out.

But don't lose hope because, for the time of certain events, we're going to release an extended version (which was previously released to the Kickstarter backers), with a completely new location to explore and adding additional gameplay time with unique conversations and deductions.

And this concludes our changelog. April was very exciting, and we cannot wait to show you guys what we have planned for May! See you in the next changelog!

----------------------------------------------------

If you'd like to talk with our team members, want to ask a question to the Author of the Gamedecverse (Marcin S. Przybyłek), or chat with enthusiasts like you - join our Discord channel.





Stay safe!
#TeamGamedec