VOTE YES ON STEAM!
Monkey Land 3D: Reaper Rush is 100% full of gameplay! There's bananas, treasure coins, Piggys in need of saving, locked treasure chests and thats just in the first 10 seconds! Find new abilities like the STOMPY-BUTT by finding the precious Dinosaur Feathers!
You can also find and unlock the DOUBLE JUMP, the DASH ATTACK, and unleash a 3 hit combo DRAGON BACKFLIP that can also do GATE CRUSHING amounts of damage!
Find weapons, power ups, kill monsters, fight bosses, beat time trials, explore huge worlds, and help out the islanders all in Monkey Land 3D: Reaper Rush!

Single Player Adventure with HOURS of gameplay!

Unlock special abilities like Double Jump and Dash Attack!

Boost off pumpkins to get to super high places!

Side quests with POWERFUL rewards!

Boss Fights that require EXTREME fighting action!

Huge levels are like mini worlds and can be explored all over!

Power ups like Big Mode, Speed Boost, Triple Jump, Tiny Mode, and more!

Sword fighting action!

Melee weapons with PHYSICS like the spiked ball and chain weapons!

Randomly generated chests make each play through unique!

Percent based completion, can you beat Reaper Rush to 100% completion?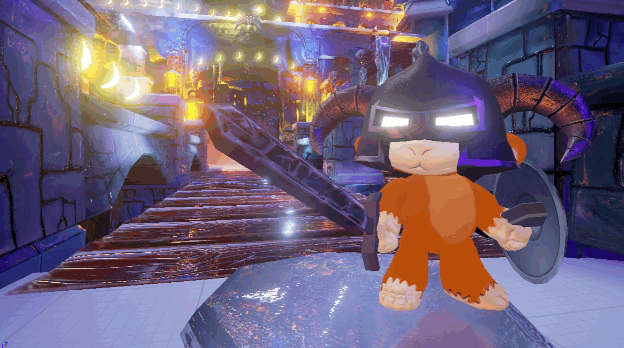 Let us know why you're stoked to play Monkey Land 3D: Reaper Rush!
VOTE YES ON STEAM! Steamcommunity.com