New features! New UI elements! New IndieDB post!
On the programming side a lot of work has been done to optimize the game for android. We're trying to make the game run as smoothly as possible even on older devices. This can be a little challenging when it comes to making isometric games, as the isometric rendering is quite heavy if you don't code it correctly. The game runs very well on newer devices, but we haven't had the chance to test it on older devices (which is definitely is something that we plan on doing in the future). But as it is now it runs very smoothly on all the devices that we've tried it on.
On another note, we've started working on the module system for the game. The module system will let you, the player decide how all of your units will work. When the game is finished there should be around a couple of hundred ways for you to create your units. This will enable players to not only make units that fit their own style, but also units that will counter the opponents style. As it is now the basics of the system have been outlined. This is something that we're going to continue working on during this month and hopefully have a couple of working modules by the end of december.
The user interface is the other thing that has been given a lot of time these last two weeks. So far we've come pretty far with it. We had hoped to have come even further, but as usual programming never goes they way you want it to. So we had to completely rewrite the UI code once, which of course lead to time being lost. But we're now on the right track and we're hoping to have the in game user interface ready by the end of the month.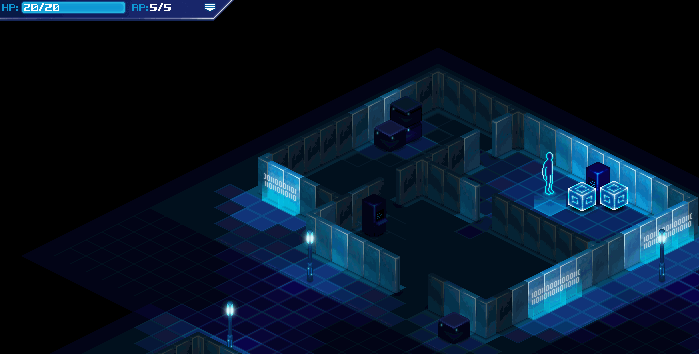 All in all this would mean that we hopefully have some kind of playable version of the game ready by January.