MODULAR TRENCH "MOBILE SPAWN"
The Modular Trench system was recently announced and with that we discussed a Mobile Spawn would be created to help amplify these trench systems. These Mobile Spawns will only be deployable by Trucks (all current trucks that deployable existing mobile spawn objects), and only Infantry can spawn from the Modular Trench Spawn.
The following pictures represent a work in progress, and may not show the final outcome.
The top two pictures show the actual Mobile Spawn object, where as the lower picture shows the Mobile Spawn connected to other trench pieces.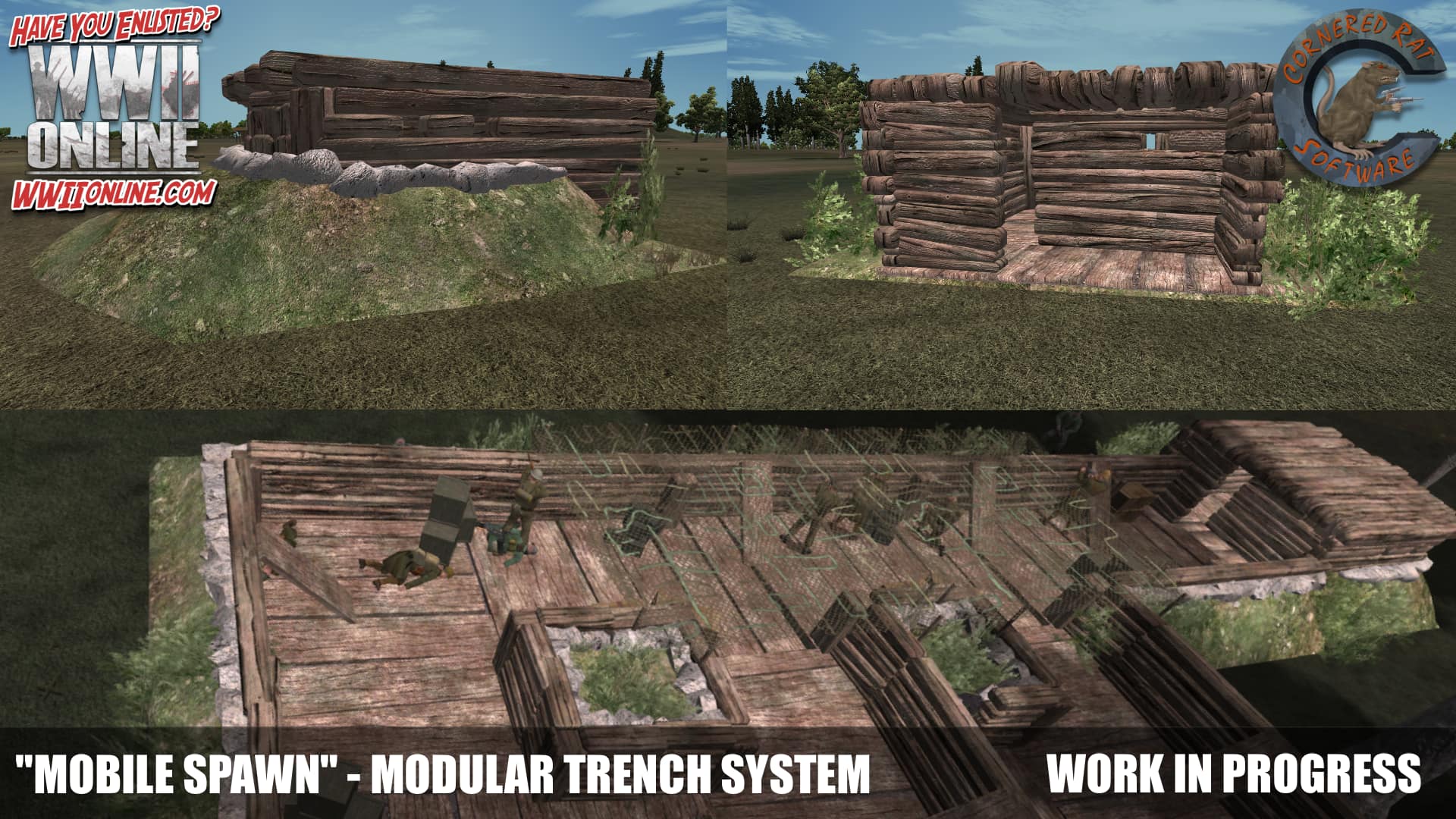 Here is a demonstration of the potential close quarter combat fighting from a fortified position that may exist.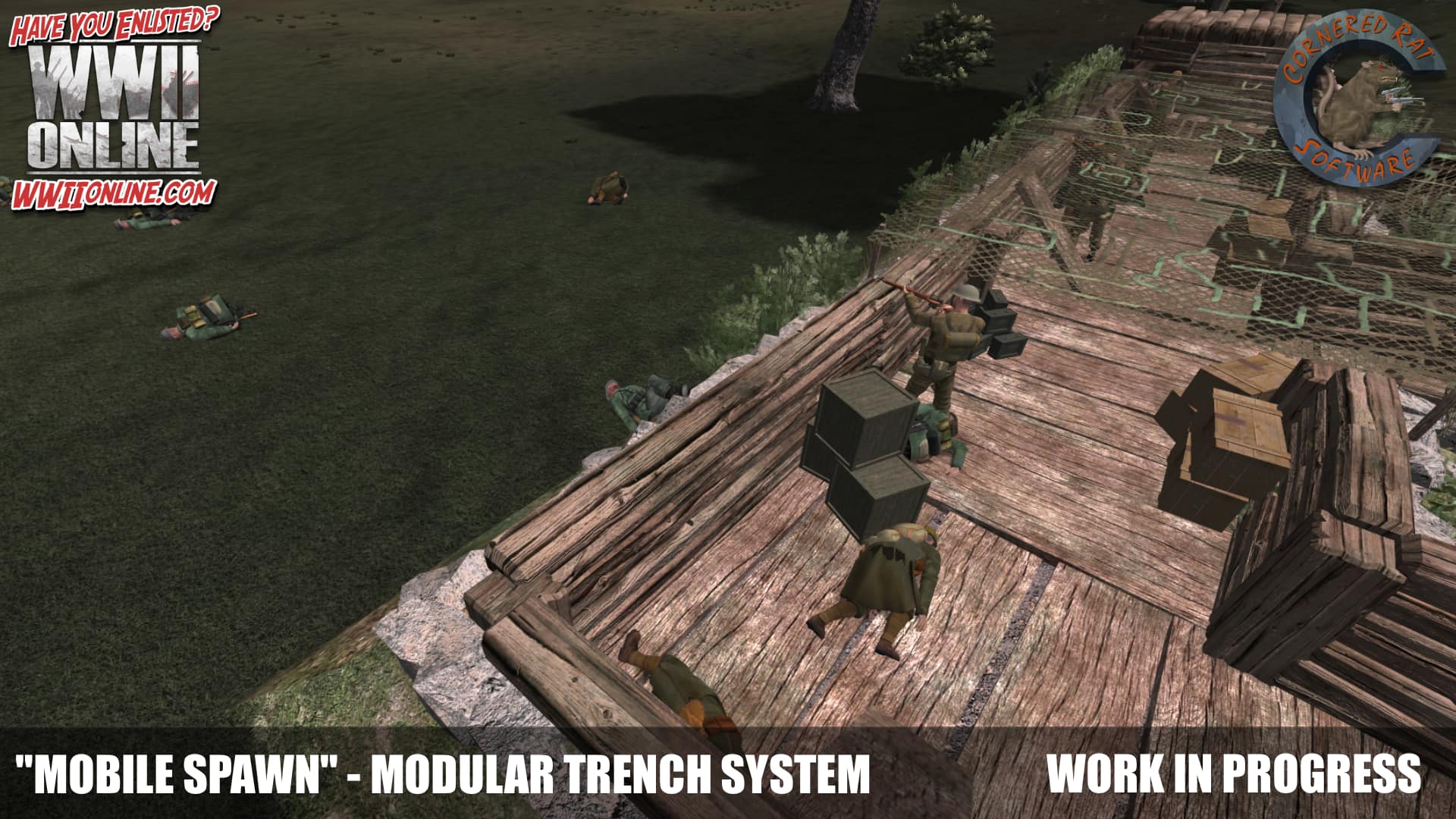 ---
64-BIT OPEN BETA TESTING INBOUND
In case you missed our announcement last week, we're approaching 64-bit open beta testing. This is a HUGE development! Our Quality Assurance team is conducting internal testing now and things are looking good. We will need some assistance in testing, to get involved please go to our forum post here looking for assistance.
---
YOUR SUBSCRIPTION FUELS CRS DEVELOPMENT!
It goes without saying that WWII Online is 100% community funded. Subscribe to help us continue improving on and developing WWII Online. Thank you and we look forward to your help bolstering development for the new year.