We shown you a couple of screenshot and a WIP model of The Ghost, we're now ready to show you a new model and a couple of new details about The Ghost model.

As you can see we add a lot of details.And . . . I know you want to see it . . . we also have a screen of "The rabbit" model. Enjoy!!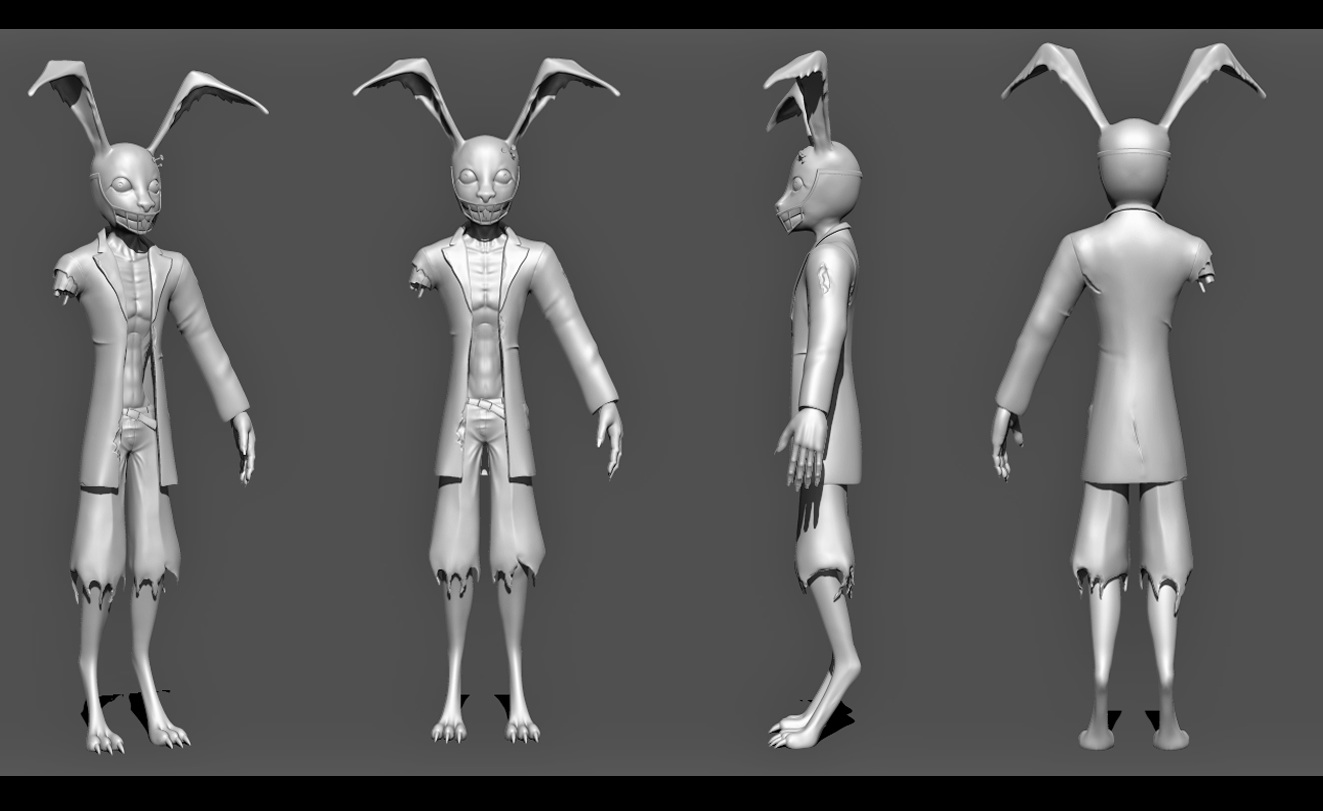 What coming next?
Textured model, more screenshot and a new monster!!!