See the very first Field of Heroes mod in action! You've never seen soccer like this...
How does it work?
Players will be able to make their own fields by using a slightly modified version of the Unreal Engine itself. The step-by-step instructions will be provided on a Git code repository that will later be made available after more testing is done. Here is a preview of the repo in its current form: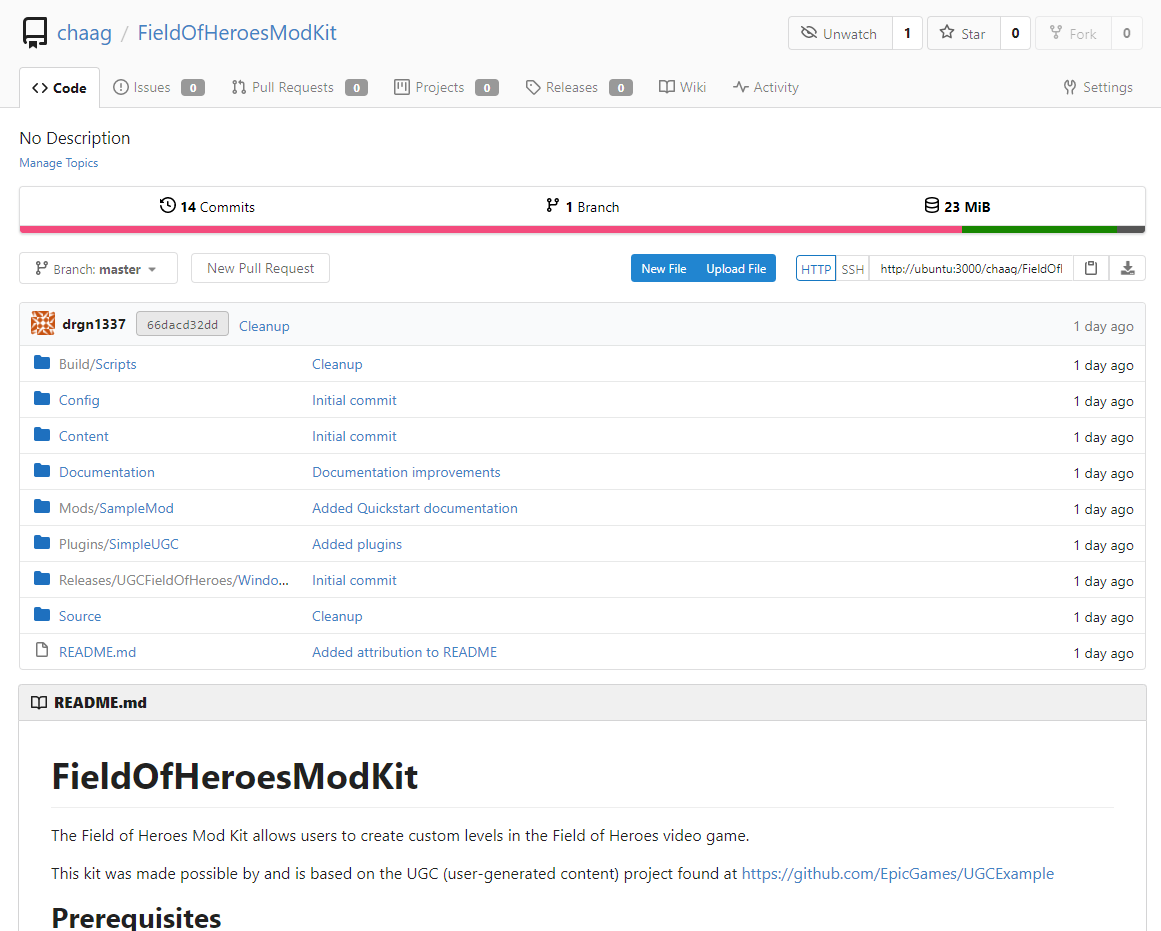 It is an unfortunately high barrier of entry to build the Unreal Engine from code just to get set up to create a mod, and I'm currently looking for ways to make it easier.
What kind of mods will players be able to make?
At a minimum they will be able to create their own fields. Before release I hope to add support for customizing weapons, weapon projectiles, and characters.
How will mods be distributed?
I'm taking a hard look at the mod.io service for distributing mods over desktop, mobile and console platforms.
Where can I learn more?
Join our Discord community at Discord.gg and ask questions in our general chat channel. Also don't forget to apply for our Closed Alpha at Gamieon.com and join the fun during our Monday night streams on Twitch at 8pm EST at Twitch.tv .