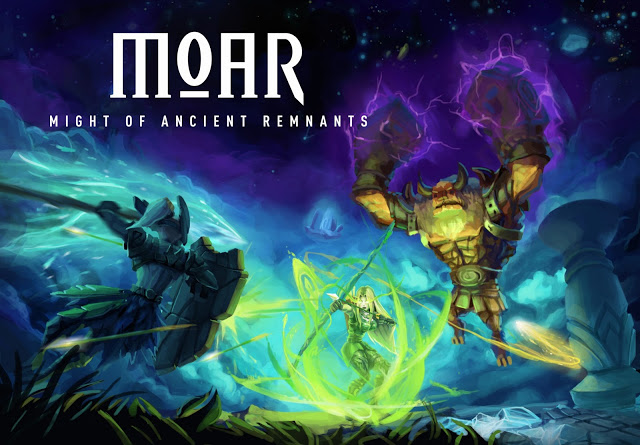 MoAR, MIGHT OF ANCIENT REMNANTS
We've been working on the concept of building a cross-platform competitive action game, MoAR, for sometimes. It is a multiplayer online fighting game. It adopts a genre that is combining the MOBA real-time strategy element with the 3/4 top down view and the all-star battle royale type of fighting game style. It's a competitive action game for both the casual and serious gamers.
We're moving towards our second stage of development making the game playable for the public with more polished content and smoother gameplay flow. While we're doing that, we want to share some of the work in progress assets we've developed the past few months.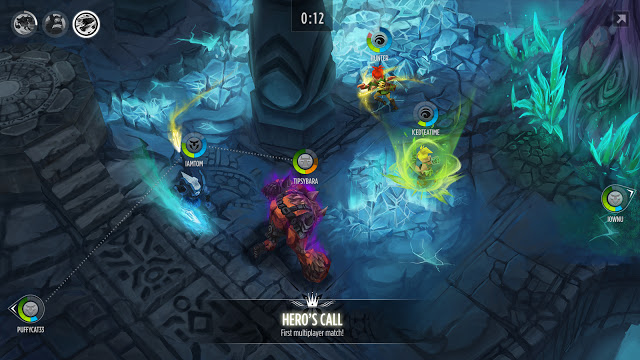 We're looking to improve the game's graphics into HD and start building a PC version for our more serious players now that our core structure is mainly established.
Heroes are the game's focus, we're sticking to make our initial 3 heroes complete. The ways our hero system works is a little different. Sure you pick a hero like most other combat competitive game, but we're working to develop something we call a Hero Category.
HERO CATEGORY
To be more specific, let us go through an example. Our range hero (in the chart below), Shiya and Bara, will be listed under the hero category, 'Ranger of Shakara.' Shiya and Bara are in fact different options of 'Armor Set.' Each Hero Category offers an unique set of 6 active abilities that Shiya and Bara share, and they can each equip a maximum of 3 abilities to the arena. Each Armor Set varies a little differently. For example, Shiya is faster in movement and attack speed but has lower damage, and Bara has higher damage but is slower in speed.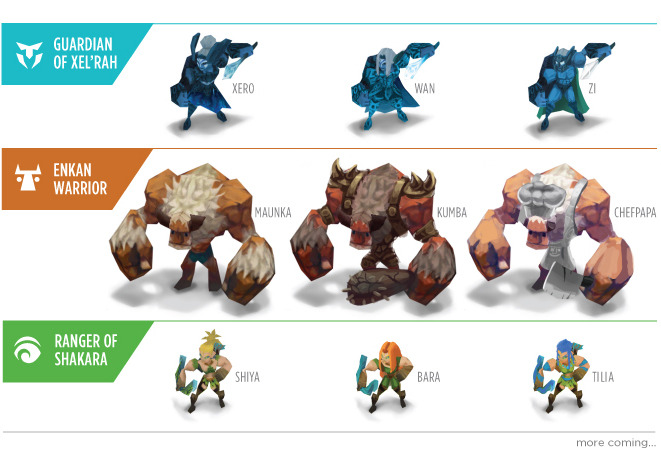 So the different skin of the same character is a different armor set. This is to prevent, for example, having two bow-using heroes look and play almost alike but are two completely different heroes with two completely different background stories. Talk about hero backgrounds, below are some stories and gameplay info about our 3 heroes: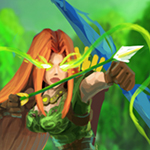 SHIYA, AN RANGER OF SHAKARA
Shiya is a Ranger of Shakara from the female only race of Ylidia. Centuries ago, her will to save her race from the ultimate evil deluded her into pursuing the forbidden magics of the Essence Realm. Having survived the mystic dimension between life and death, she eventually discovers her newfound powers of unimaginable destructions. Raised in the wild jungle safari of Shakara. In a place where there are no men, she was trained to be one of the fiercest warrior specializing in bow. At the cost of her life, Shiya over extends her power and her knowledge of their worshipped lightning god, Rahd, to fend off the army from the human kingdom to preserve her home. Her existence becomes of none with her consciousness trapped in the essence realm.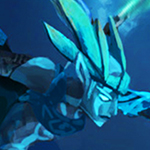 XERO QUELZ, AN XEL'RAH GUARDIAN
Xero Quelz, or Xero for short, is the overall all around tactical hero. He is a melee Agility hero and speed is usually his best ally. Being also a damage dealer, Xero is a resourceful asset in bursting down powerful opponents. While Xero is not excel in any one specific attributes and is fragile to take on any incoming damage, he's extremely dangerous due to his crowd control and survival abilities. Players who use Xero in a match, usually take on the role setting the pace of the game. He can be fast and deadly as well as being slow and absorb large damages. Due to his flexibility, he is usually the first target to go after.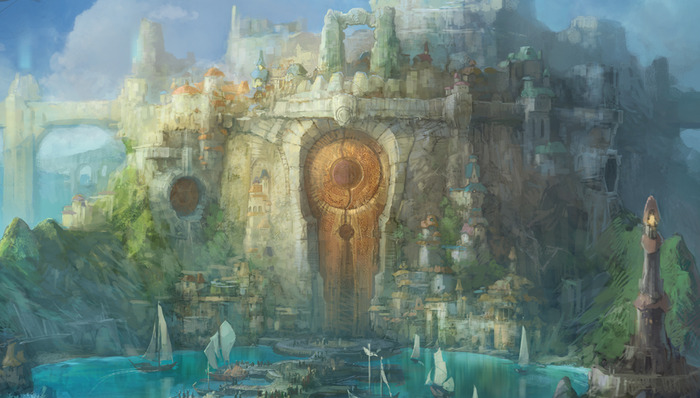 THE UNIVERSE OF MoAR
MoAR is built on a huge universe that is called the Unisphere. Unisphere is a realm of mysteries and magic. No one knows what shattered the worlds or who is channeling the mysterious energy stream allowing life to sustain. The secrets uncovering the origin of the Unisphere is scattered across this space. You must compete with other heroes for existence and to embark on an epic quest into the boundless void to save this crumbling world.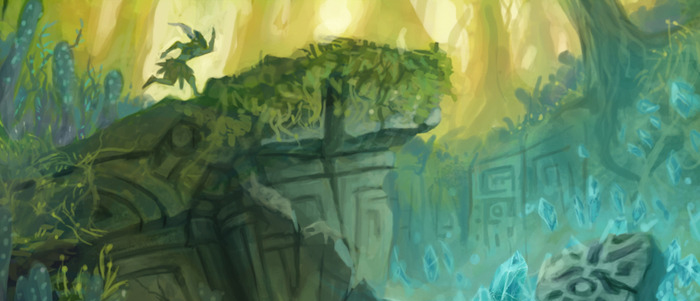 The idea to establish an universe for the game is to leave room for future expansions. We're making a fighting game, but the game engine available these days make our jobs to implement new features almost effortless. Besides just slamming onto each other, we want our players to do more with our heroes. Having the capability to use the same avatar/hero to play the different genre of gaming is one of our major goals in allowing our players to assume a more long lasting virtual presence.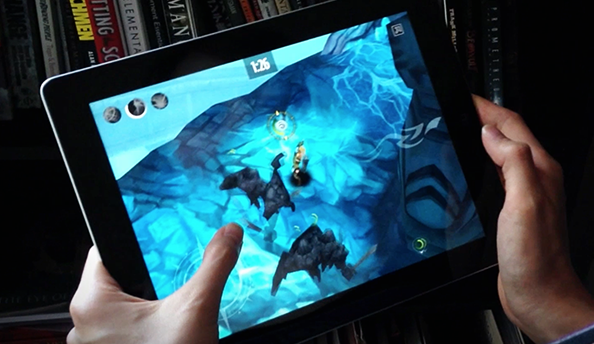 CROSS-PLATFORM
Games go multi-platform with a purpose to reach out to as many players as possible. That's part of exactly what we're trying to achieve, but additionally, we challenge ourselves in making a competitive action game so balanced that players playing from different platforms will all have equal advantages when competing against/with each other.
With that said, we want to go one step further and bring hardcore gaming onto the mobile devices. Is that possible? We're not sure either, but if Steve Jobs can make something so techie as an iPhone mainstream that even artists and designers would love to have one, we believe anything is possible and that there is an balance in everything.
It may be necessary to make a traditionally "hardcore" game idea such as MoAR. simpler for the touchscreen players, but we don't plan to give up the competitive element either. Chess is one of the games out there with the simplest rule but allows for almost limitless possibilities, and it is also one of the most competitive activities on an intellectual level. We want to achieve the same phenomenon by utilizing simplicity into the game.
Let us know what you think! About anything. We'd like to make MoAR better :) Thanks for reading.