What steampunk game would be complete without Airships? For this level we got together as a group and thought about what we wanted to see in a game. Airships, airships, and more airships!
The theme of this level is that the 2 factions are in the middle of a huge air battle, and are boarding a large cargo ship, to take control of it.
We started off with the mood board, created by Michael Ackerman...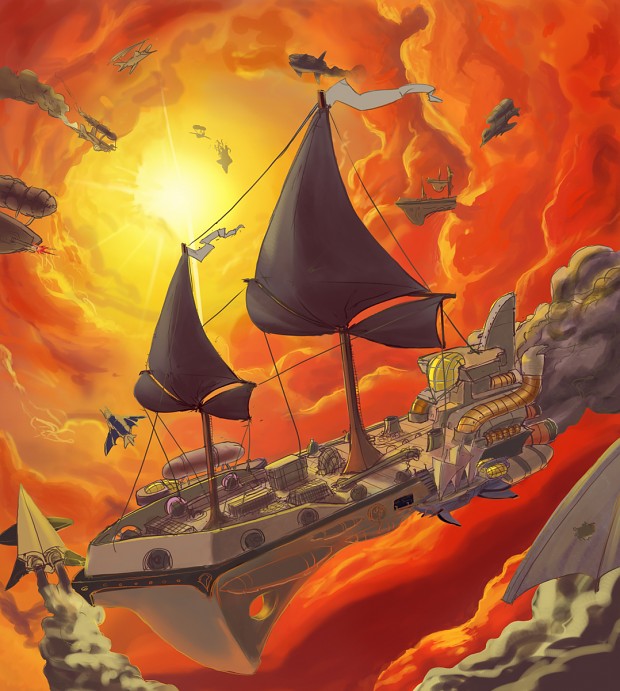 and then we evolved that into a 3d concept made by Kris Thaler ...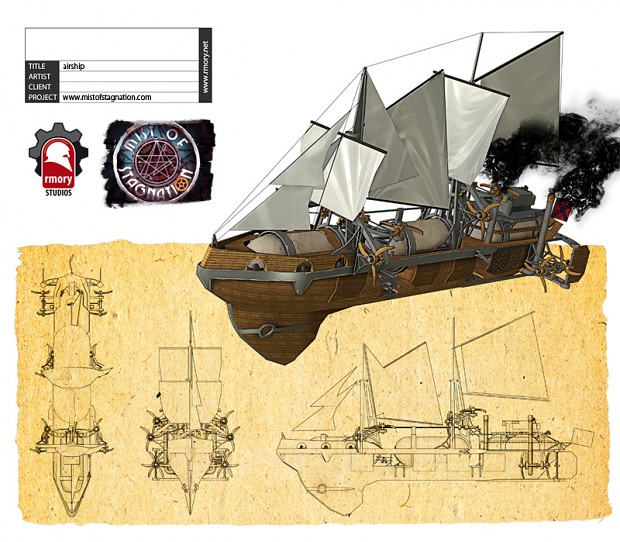 This was very helpful for us to get a lot of the large details for the level, and provide us with a good core to work on.
The level itself is about 25% done at this point, and will be part of our beta that is coming soon.
Here are some of the other images that we are using. The AA gun is already in place in game.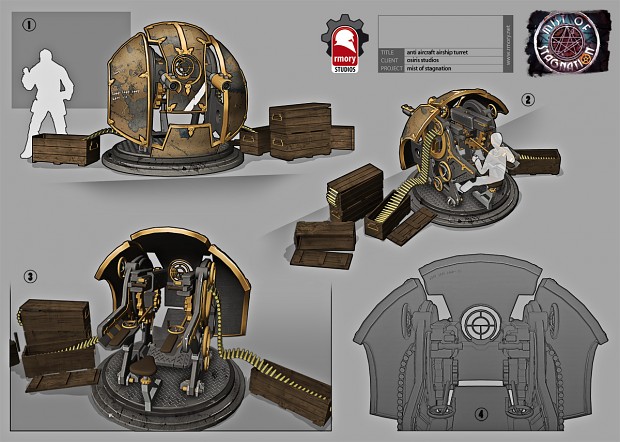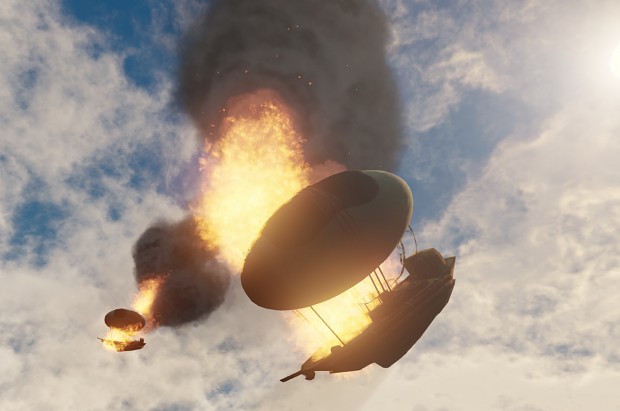 One of the really cool parts about this level, and the one I am most excited about, is the visual overload it will provide. Since this level takes place in the middle of a large air battle, you can expect to see a sky full of airships fighting each other, and as you can see, they will catch fire and fall from the sky from time to time.
I would also like to announce that we will be at PAX Prime this year, booth 6212. Be sure to come by and see us and play the game.
We did get a couple extra 4 day passes too, so look forward to a contest to get those. Be sure to like us on Facebook to keep up to date with that.
We are about 6 weeks out from our first convention this year, so be ready to see a lot of media coming soon, INCLUDING GAME PLAY VIDEOS!!!!