Mischieviots: Artwork & Spell updates
As I work my way toward a beta release, I've spent another week doing some polishing and minor bug fixes. I've also started working on support for keyboard-only and game controllers which will continue on and off over the next couple weeks likely.
The major changes have been done this week:
- Updated the town artwork.
- Updated the behaviour and animation for the "revive" spell.
- Added a new feature to remove a building roof when entered instead of using a new screen.
Updated Town Artwork
I hired an artist to make a better matching variation of the old town. She did really good work, but the final delivery of the artwork was less than desired and took several days of additional effort to make the tiles properly match and repeat. All in all though, I do like the final look that was obtained.
Here is a before and after screen shot of one of the updated town buildings: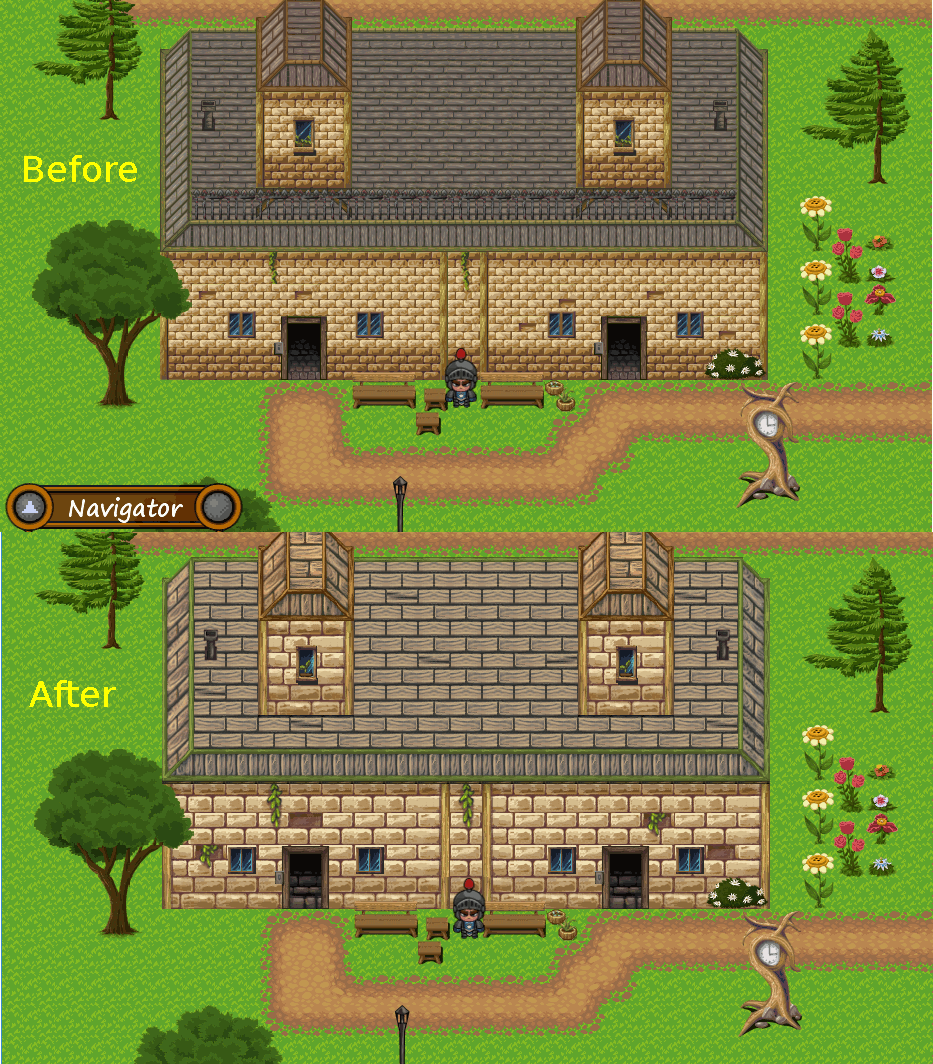 New feature: Roof Removal
I decided that when in town, if you go to enter a building that has something inside, instead of switching to a new screen we'd simply remove the roof from the building and allow you to "peek inside" and wandering around.
Right now the feature is only applied to one building, but will be updated to the rest of the town soon.
Here is a quick GIF showing the new roof opening feature:
Updated Revive Spell
I decided to make revive have a penalty to it. This penalty will change at higher levels as "better" versions are learned by the player. Right now the penalty is pretty severe and causes the revived character to lose 99% of their health upon being revived; so best be careful at low levels when choosing when to bring them back into action!
Here is a short GIF showing off the new Revive spell animation along with the penalty being applied:
Want More?
If you're interested in reading more about Mischieviots, or catching up on older posts, feel free to visit us at: