Mirefield Town, the Antropomals and Magical creatures Florest
And we meet again this week, hi there! For this week Devlog, we decided to show concepts and the progress of the second part of the world hub, being this a magical place with mysterious and abnormal characters, from ghosts to anthropomorphic animals that Mark might find in his hourney. A exotic and nature related place town that takes place after crossing the Windale bridge.
Level Design Sketches
The following are the sketches of concepts of the design for the second part of the city, defining the base for the 3D modelling of buildings and the rest of the assets for the background.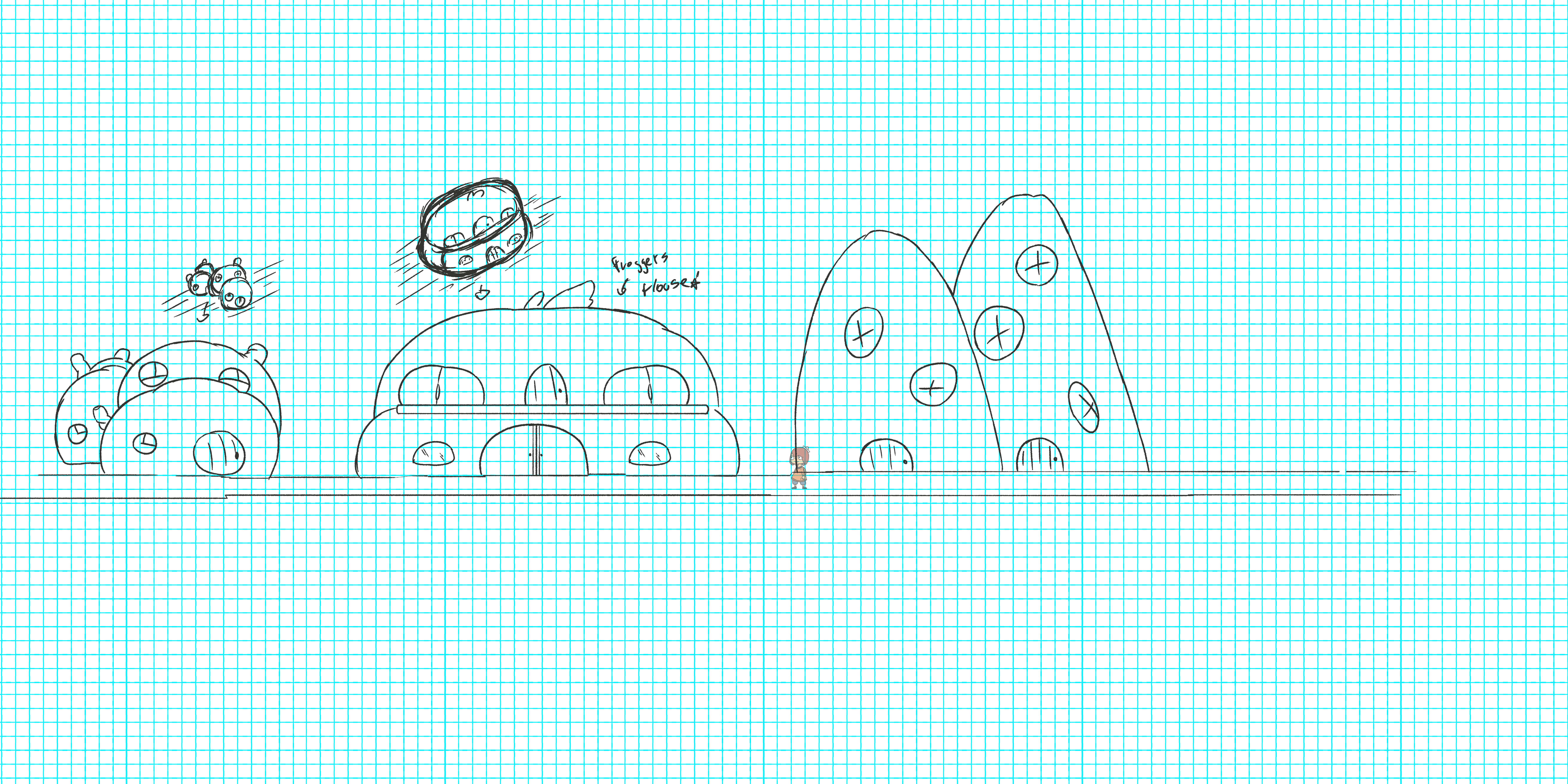 First part of Mirefield Town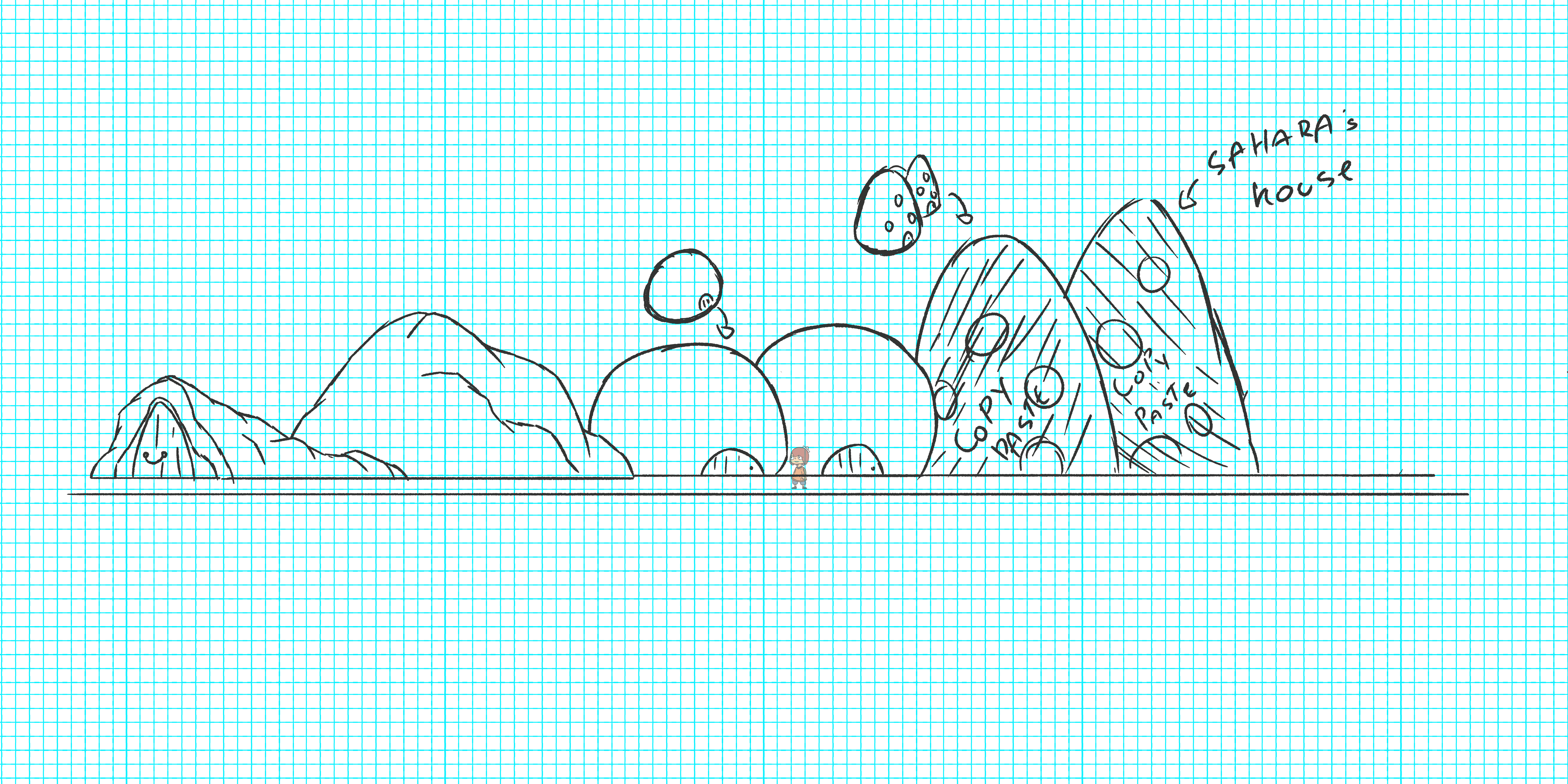 Second part of Mirefield Town, reaching the Mirefield Florest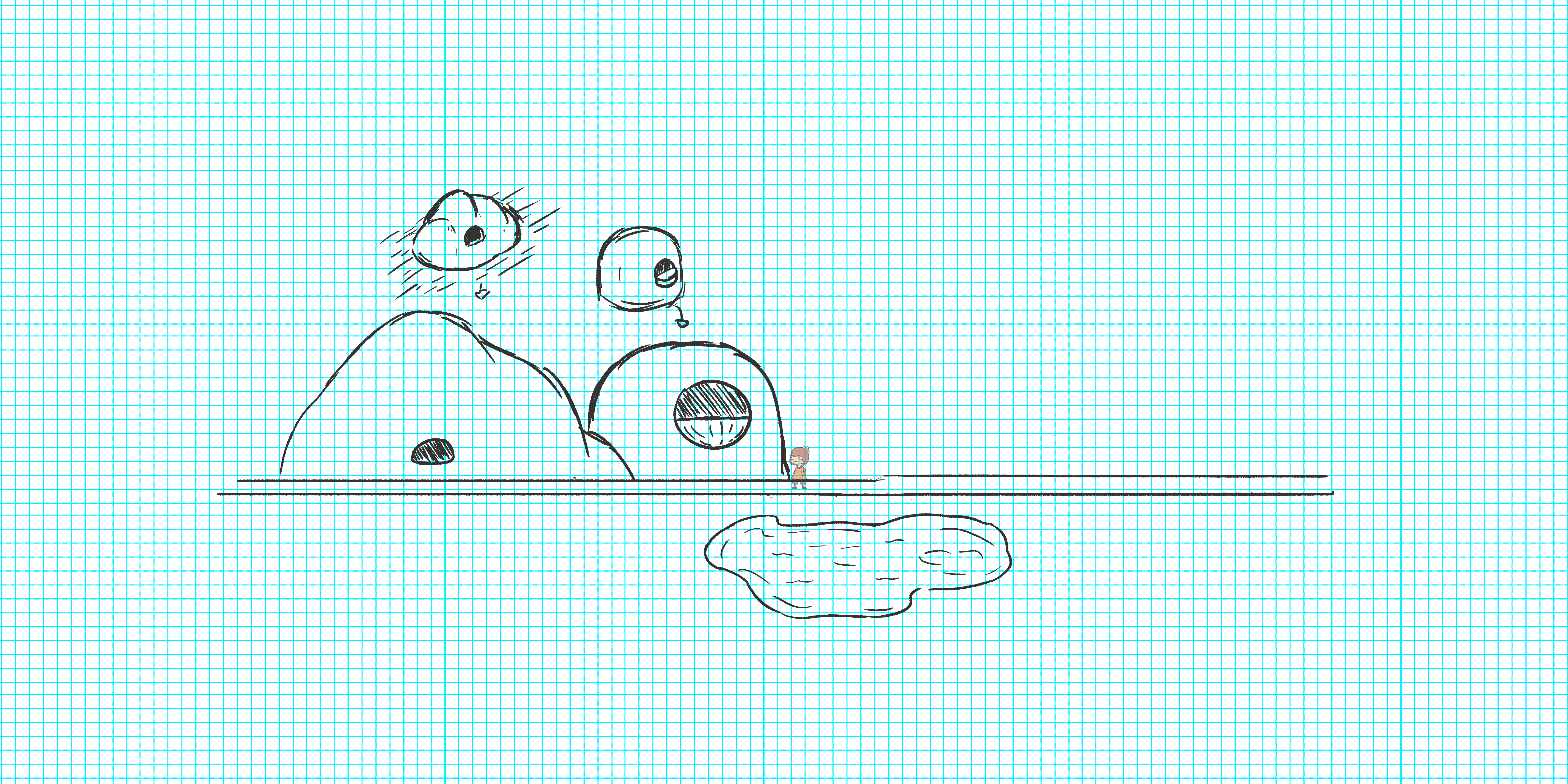 Third and last part of Mirefield, where there might be a mysteries place we can go further
In-Game Gameplay
From the concepts created of the level design, the base 3D modelling was created still without the correct lightning, shading and textures. Other elements were already inplemented like the UI, a few characters and cutscene introduction where it will be shown in the following weeeks in separate Devlogs.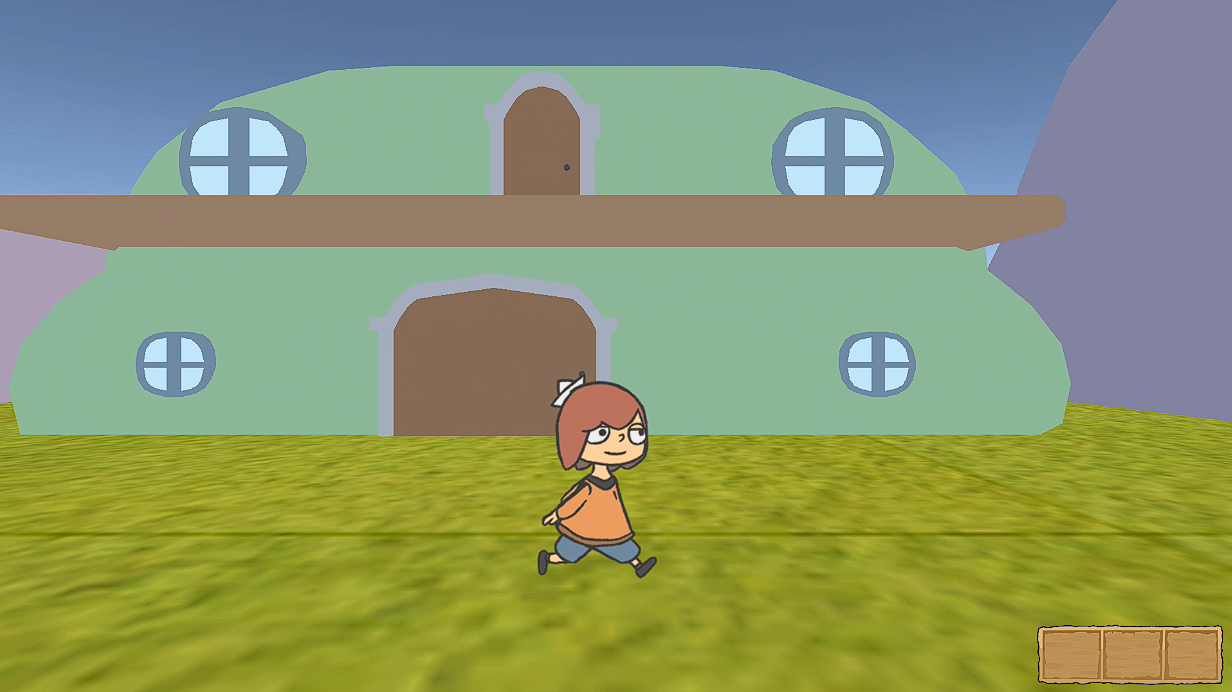 Screenshot in Mirefield Town in front of the Frogger Brother's building
Video showing in-game progress
This concludes today's Devlog! Thankyou for taking ur time to see our progress in our game! Stay turned for the future content in here.