Dear players, friends and fans,
We've been waiting for this moment and are super proud to reveal our next game: "The Flower Collectors"!

For our second game, we wanted to keep some core values of our debut (narrative driven journey into an unique setting, dealing with different social issues, full of interesting characters) while also venturing out to completely new and unexplored territory for us that we hope you'll enjoy just as much as The Lion's Song.
What is The Flower Collectors about?
The Flower Collectors is a detective mystery, set in the political powder-keg of Barcelona in 1977.
Players will take on the role of Jorge, a retired policeman in a wheelchair, with a difficult past. Alone on his balcony, Jorge watches the world pass by through his binoculars. One stormy night, Jorge witnesses a murder. Determined to discover the truth, he must form an unlikely alliance with young ambitious journalist Melinda who becomes his eyes and ears on the ground.
The game will be coming to Steam… drum roll… on April 21st, 2020! We are looking into further platforms along the way.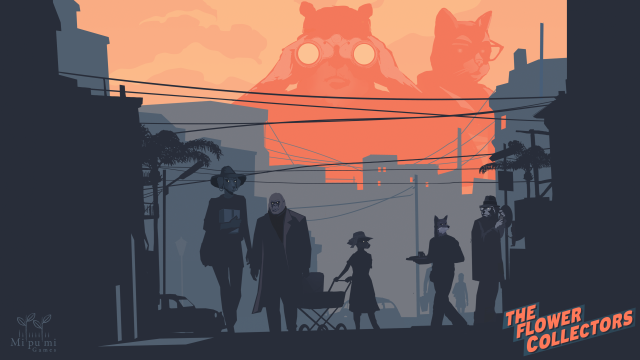 Let's take a quick look at the protagonists of our detective adventure!
Meet Jorge & Melinda!
In The Flower Collectors, you play as Jorge. 🐻 He is an ex-cop, in a wheelchair, struggling with his new life.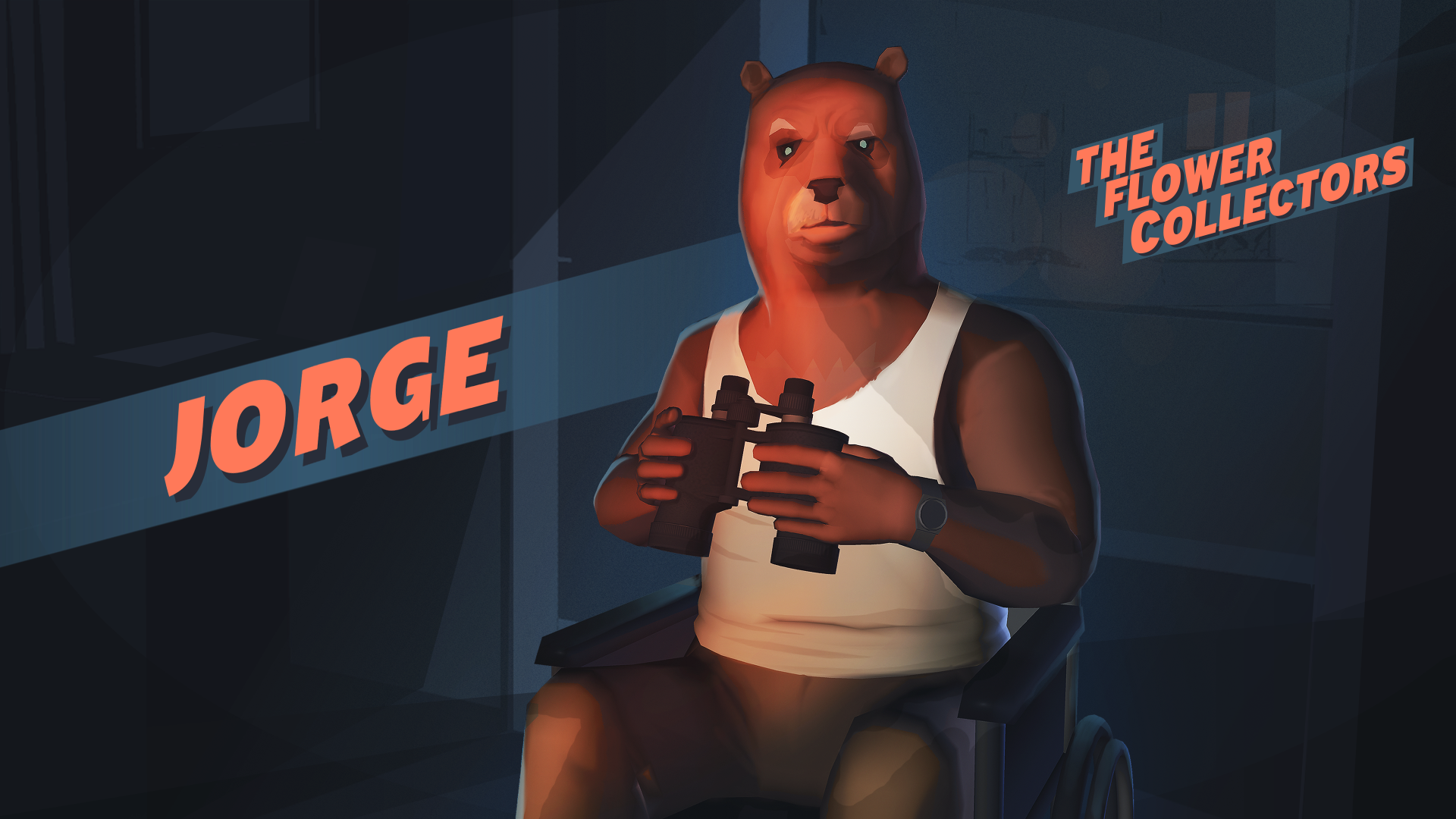 From his balcony, Jorge watches the world go by.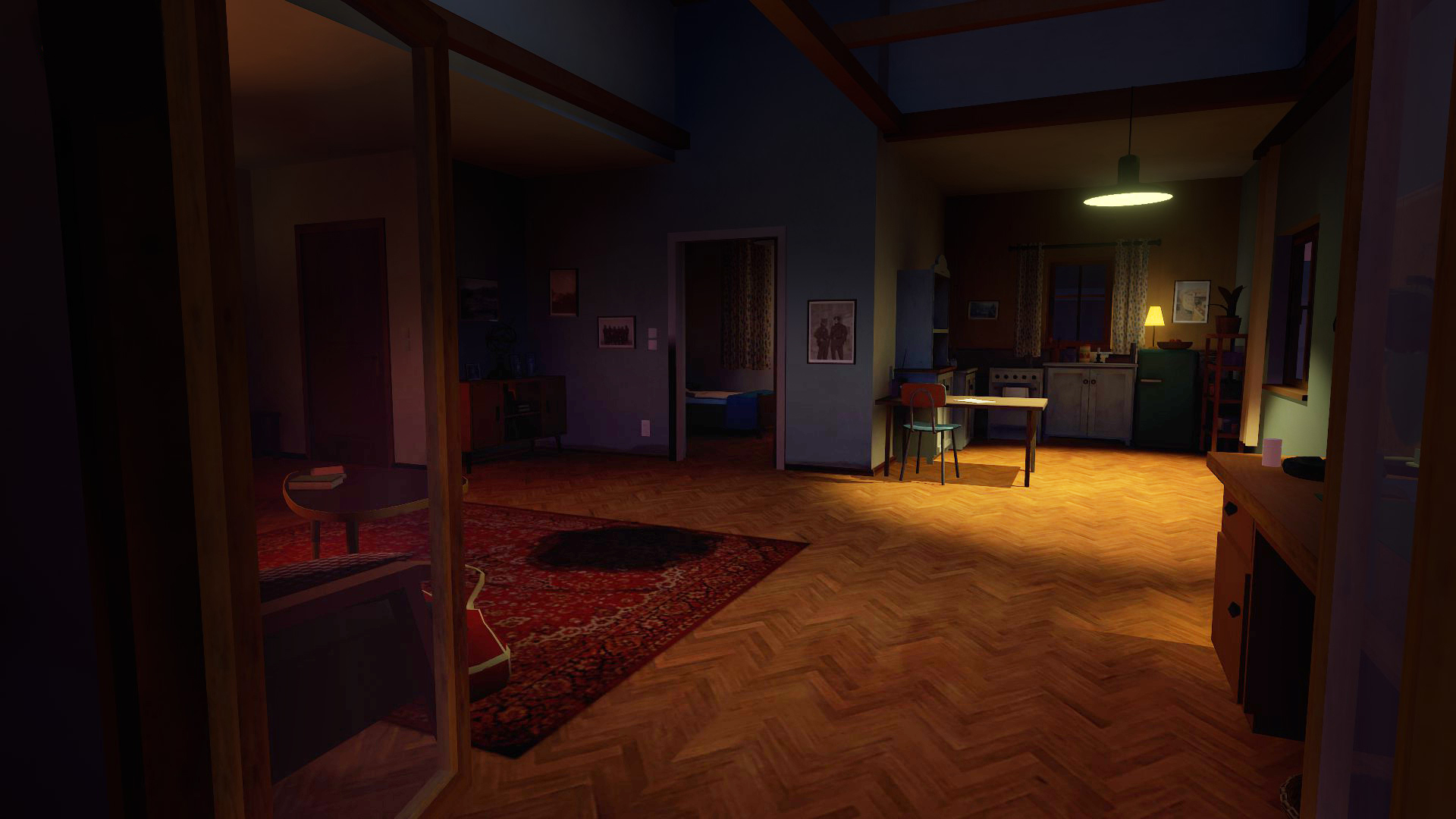 Above you can see his apartment which plays a big role in the game.

When he witnesses a murder, he unwillingly becomes part of the mystery himself…
The second protagonist: Melinda 😼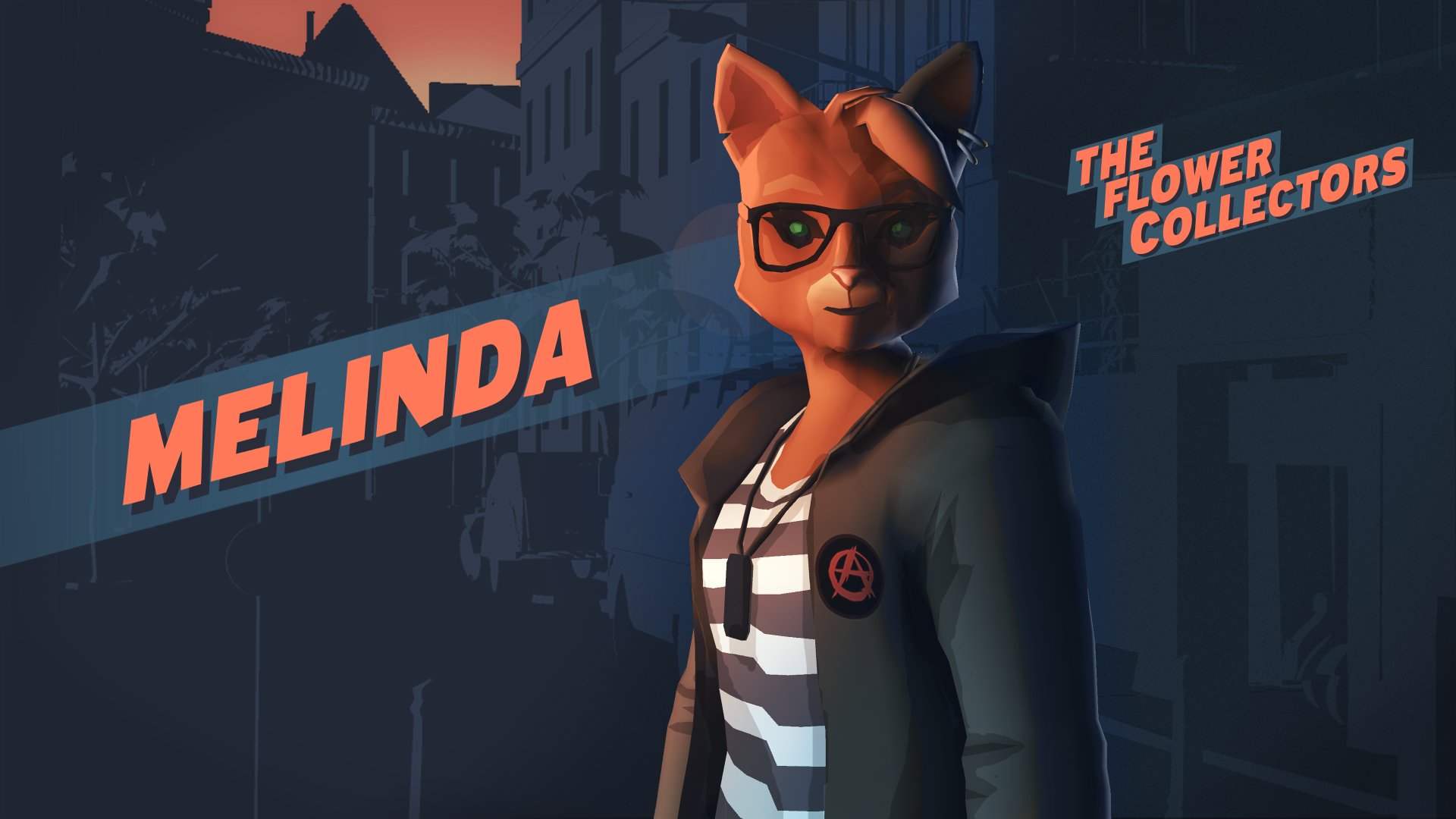 An ambitious journalist, determined to uncover the truth.
Meet more suspects!
Like every good murder mystery, The Flower Collectors features both detectives and suspects.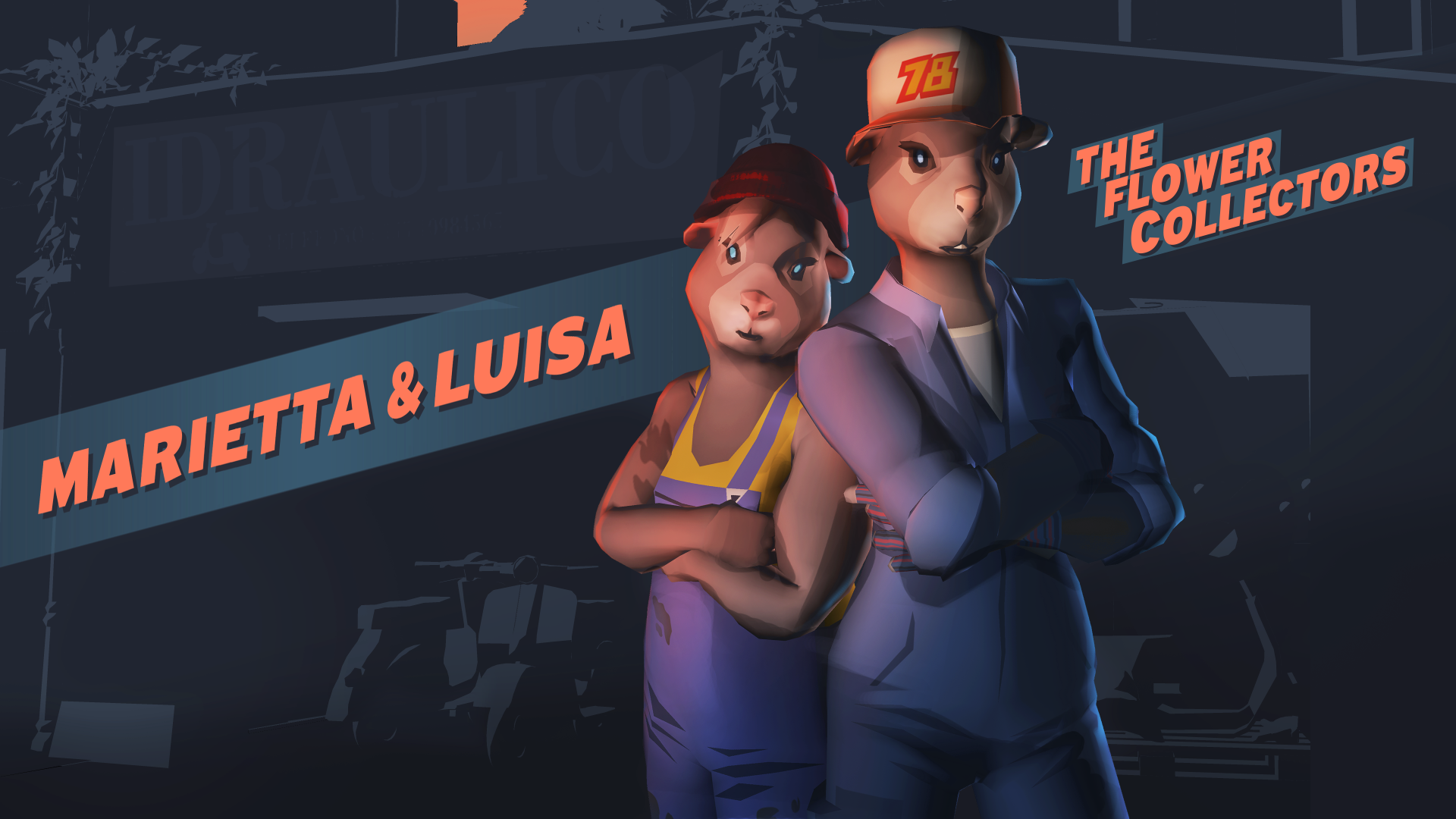 "The mechanics, Marietta and Luisa. Always busy... Anna said the lights in their workshop were on during the night of the murder."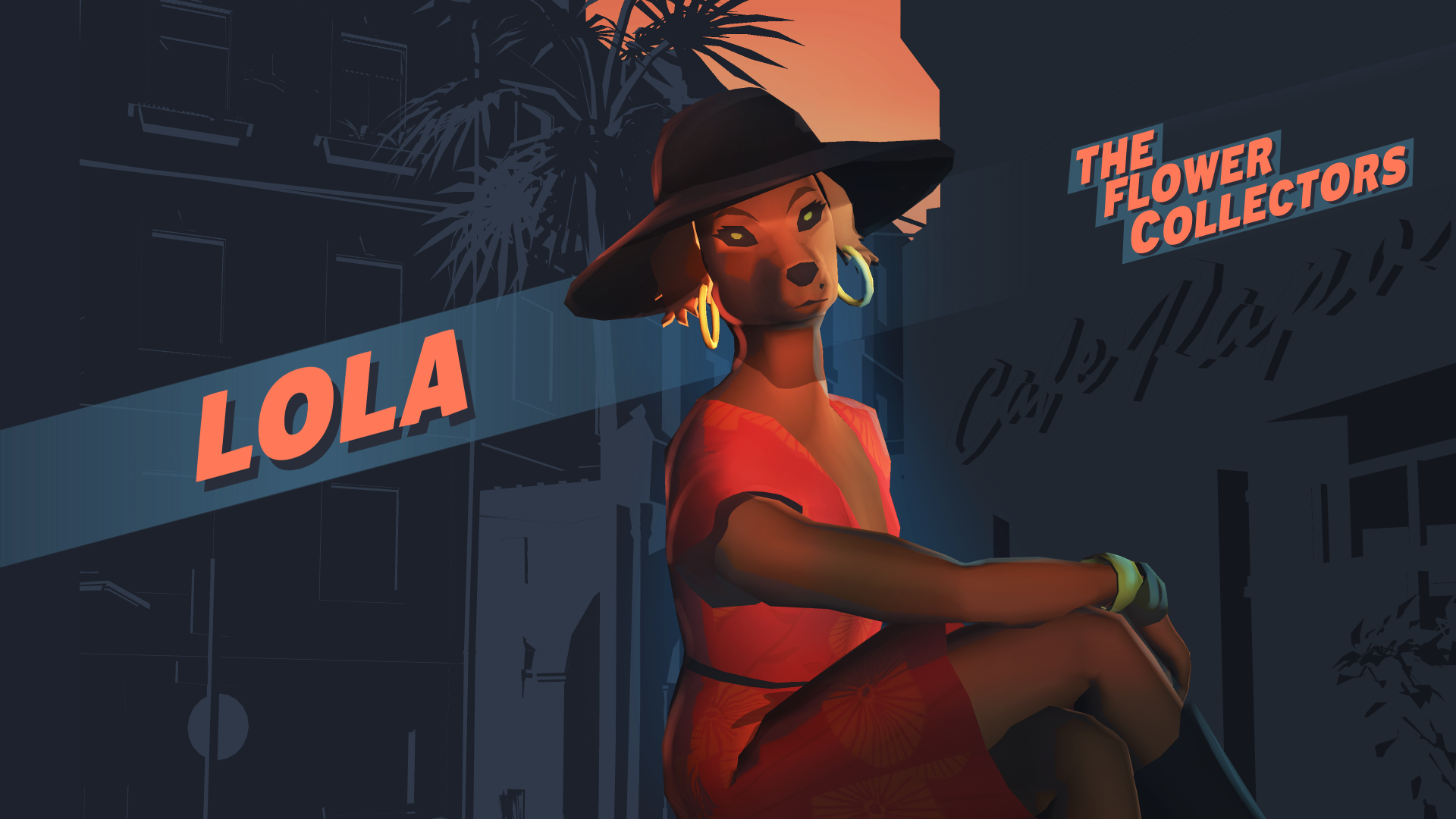 "Lola, the cabaret singer, has been frequenting the café across the plaza a lot lately. Why would she suddenly become such a loyal customer?"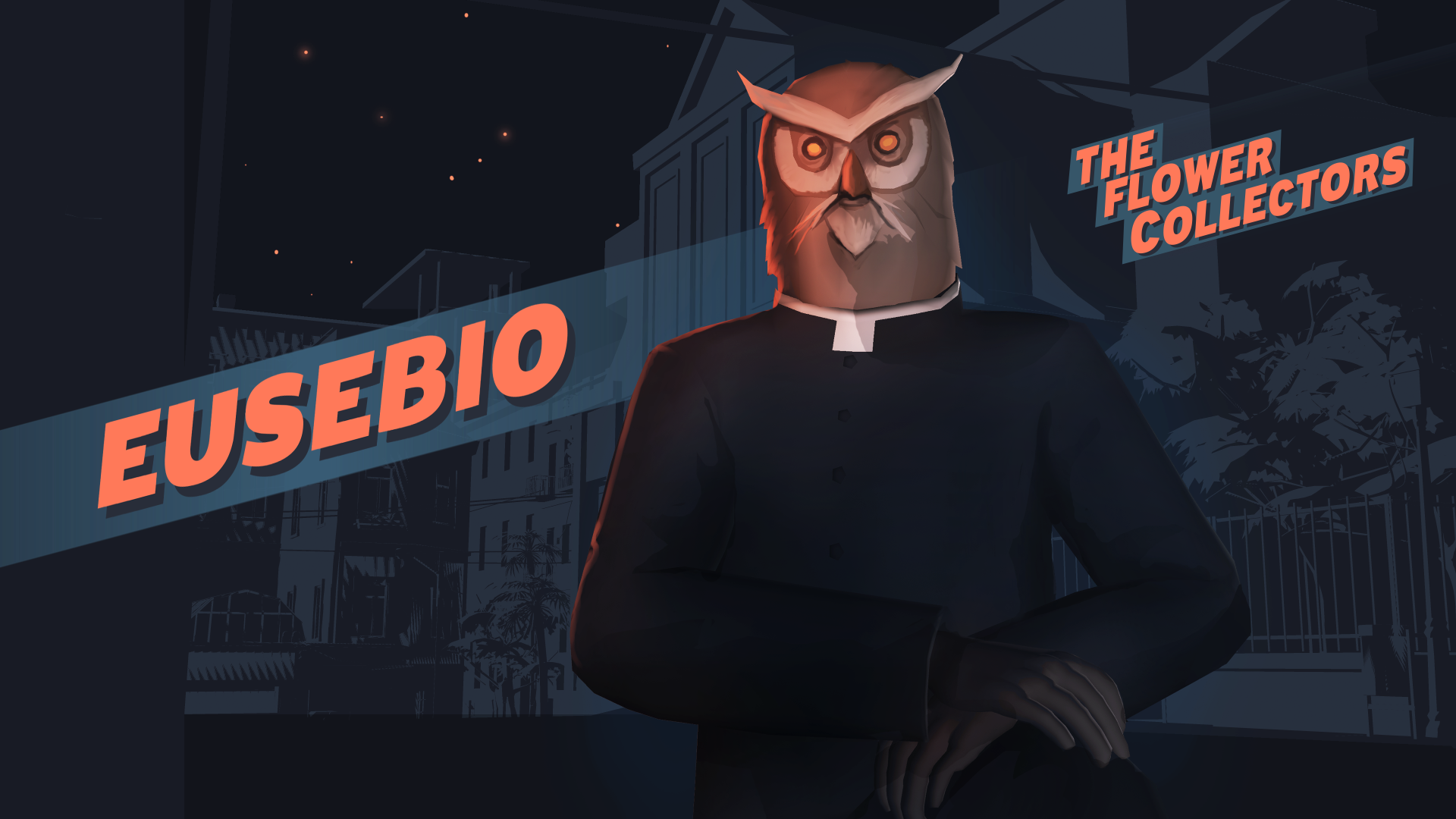 "Padre Eusebio is the head of the local church. All those confessions... he must have dirt on practically everyone around here."
While we have previously shown you a few set pieces of our Barcelona 1977 setting, and now also introduced some of the suspects that inhibit the colourful city, today we also want to give you a first look teaser of how the gameplay of The Flower Collectors will look like.

While we don't want to give away too much just now, we can say that the game will be played in a first-person perspective. You can even see Jorge's shadow & wheelchair when you look down.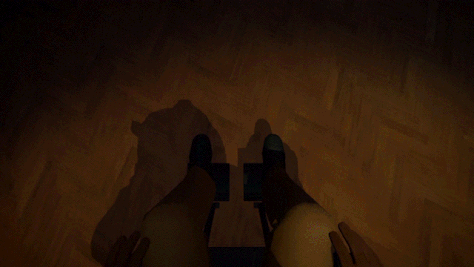 From Jorge's balcony you will be able to watch as day-to-day life plays out in the neighbourhood below, to piece together clues. One very handy tool for that will be a camera, which you'll be able to use to take pictures as evidence.
Lastly, you will be able to pin pictures up on your evidence board to try to work out who the murderer might be.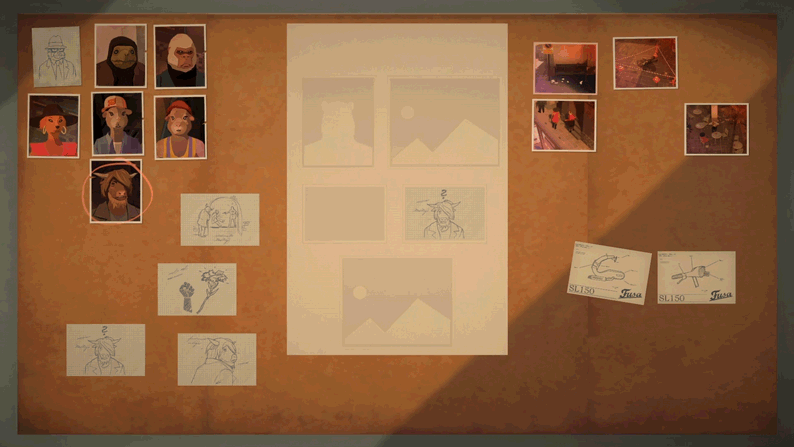 You can find much more info about the game, screenshots, gifs and much more about it on the Steam page.
If you like the look of The Flower Collectors we would really appreciate if you could wishlist it, since that is super helpful for a small developer like us in order to get Steam to notice the game.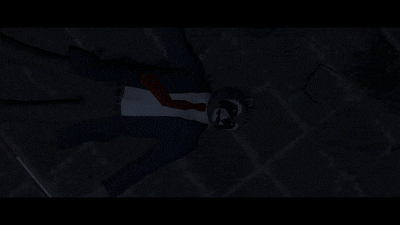 From Vienna with love,
Your Mi'pu'mi Team