We recently finished up the first stages of development regarding mining lasers and wanted to share progress thus far. One of the things that was sticking out like a soar thumb when going back over the various videos we've shared was the fact that the character remained in an idle state when harvesting resources from deposits. So, we decided to fix it, and while we haven't added as much polish as we could, we are very happy with how it has come together.

We are blending IK targeting with the animations to produce these results. Both of the character's hands have mounting points where we spawn the prefabs for the lasers, and these will later be tied into the game's inventory system to allow for easily changing equipped items. This opens up potential for dual-wielding equipment like mining lasers, scanners, etc. and we will be playing around with other options in the near future.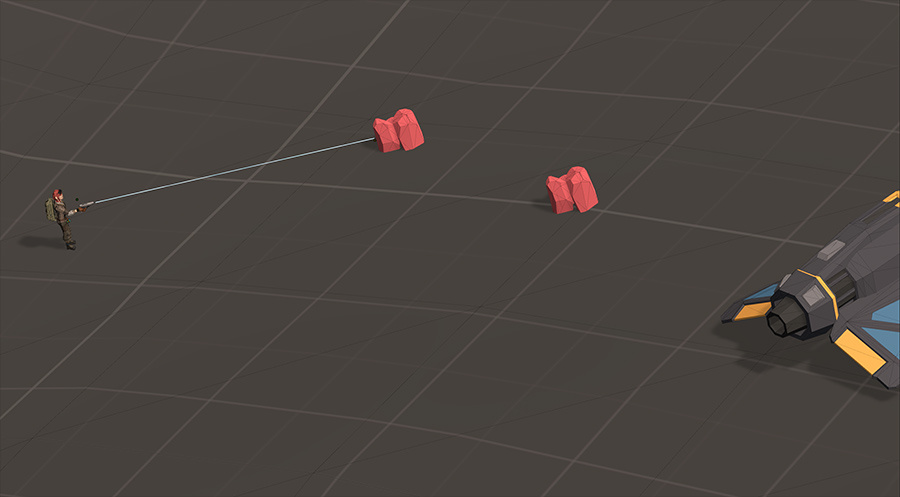 We've also gone ahead and added a backpack mesh to avatars as a placeholder for what will eventually be replaced with one that matches the game's theme more appropriately.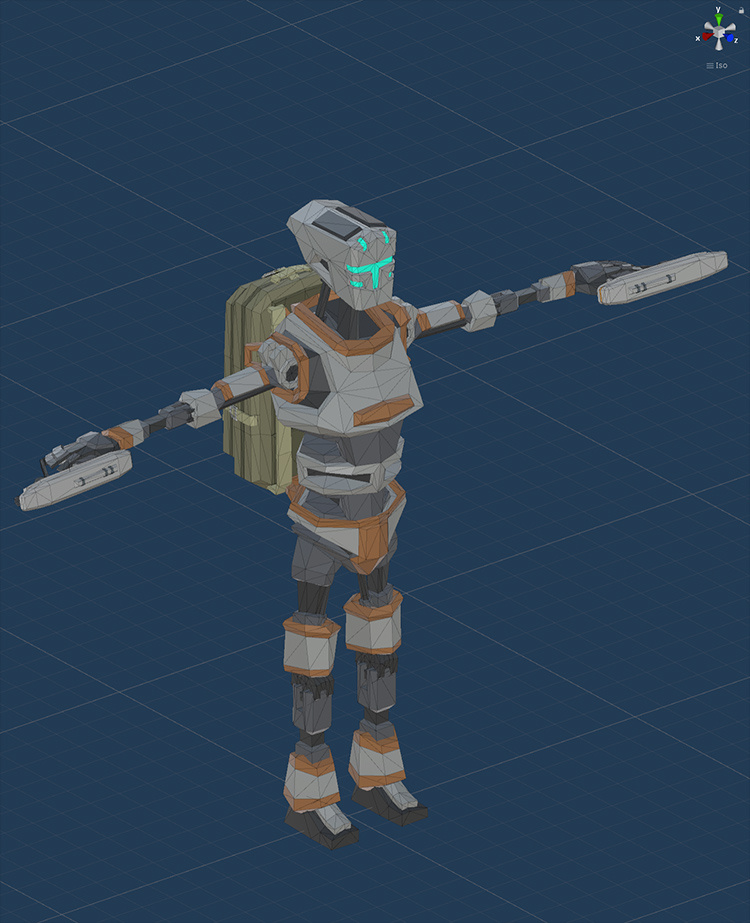 This week we've started the first stages of creating our in-game map system and will be sharing progress along the way, including real-time mapping of every remote client in the current star system. Don't forget to click the "Watch" link to stay updated!