We're excited to announce Virtuverse and make our first post here!
Today we're going to go into a little detail into how mining works on Virtuverse, stay tuned for more feature showcases coming in the future!
In Virtuverse, mining nodes aren't found as you explore (like you see in games like World of Warcraft). Players will need to utilize scanners to search for nodes of a resource. A scanner is a device that will survey the immediate area around the player at the expense of some advanced energy cells.
Each scanner will have different strengths for finding different rarities, sizes of deposit and range of search.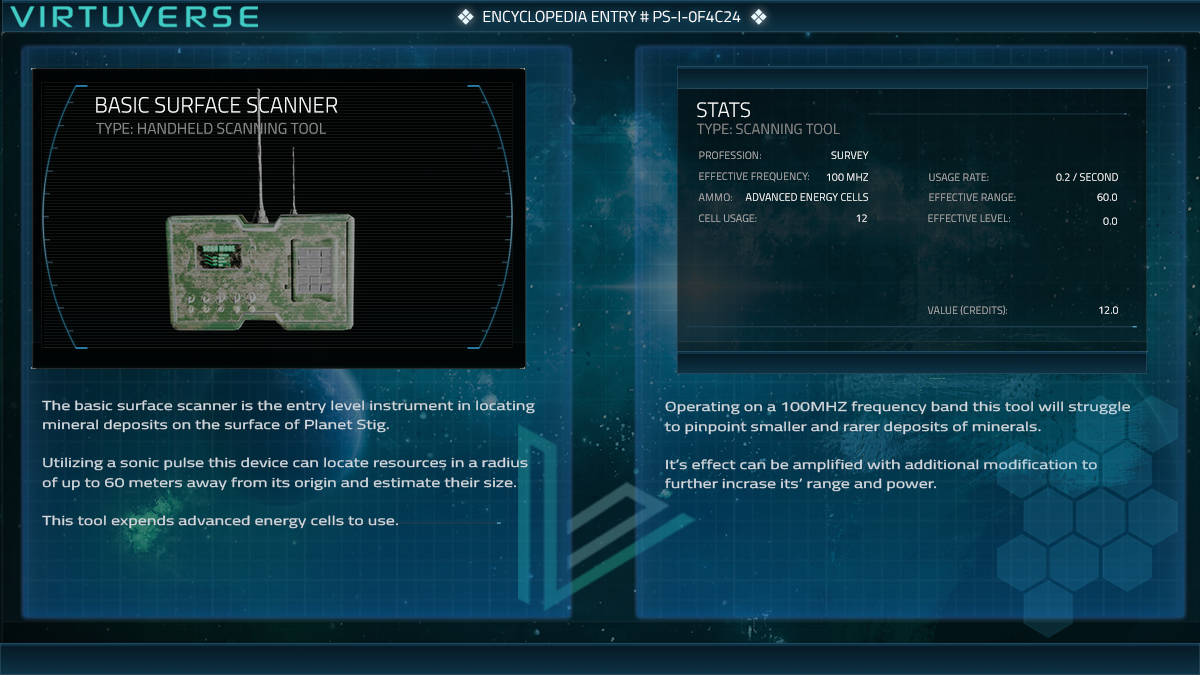 To encourage exploration and mining out in the wilderness, each time a player mines a certain area they have a small chance to find nothing. Repeated mining in the same area speeds up this 'unlucky' factor, nudging the player to find greener mining pastures. This chance will be shown to the player in the mining UI.
Each node is locked to the player who found the node and expires after a considerable time of being ignored.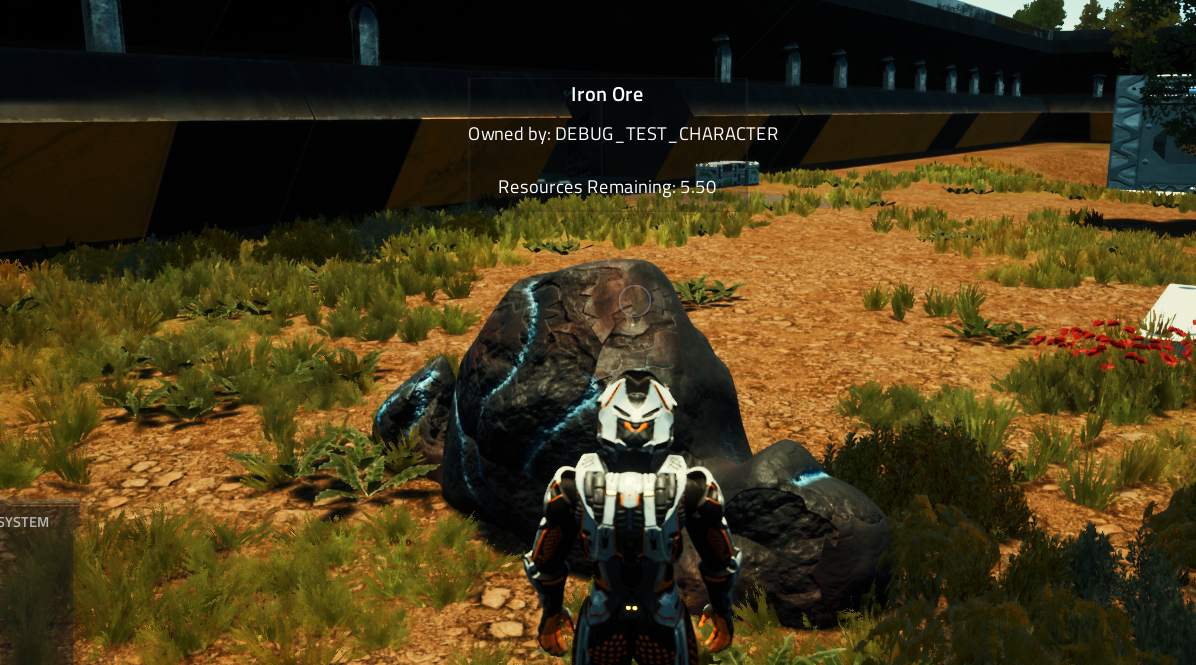 A player then can use an extraction device to dig out the raw ore contained within for processing into refined metals.



Our community discord is the best way to get up to date information about our upcoming closed alpha (with no pay-walls to entry!), learn about new features and chat with the devs about any questions you may have!