So this article will be shorter(and hopefully sweeter) than the last one but will feature a little more than just prop models so for the first visual 'punch' I introduce you to the Orc Grunt Leader concepted by Yan Zhu.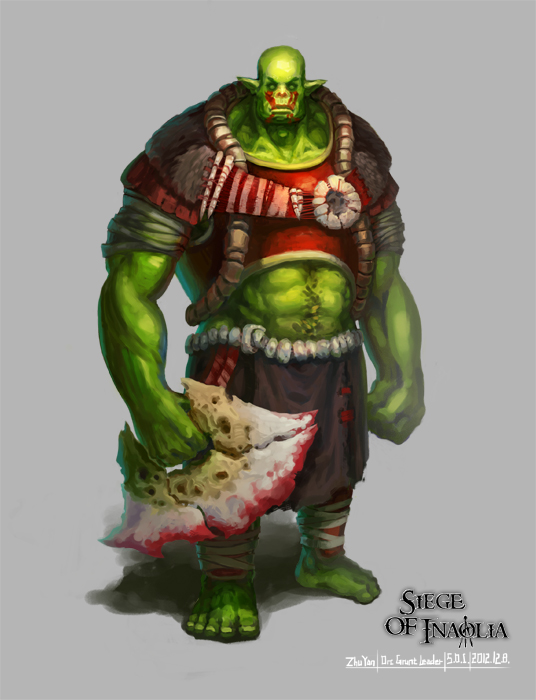 In addition to that we'd like to share some Work-In-Progress renders of the Ogre and if I do say so myself I believe that Nemiya is doing an excellent job.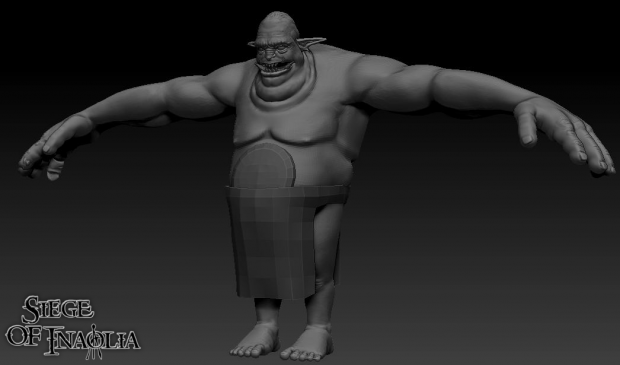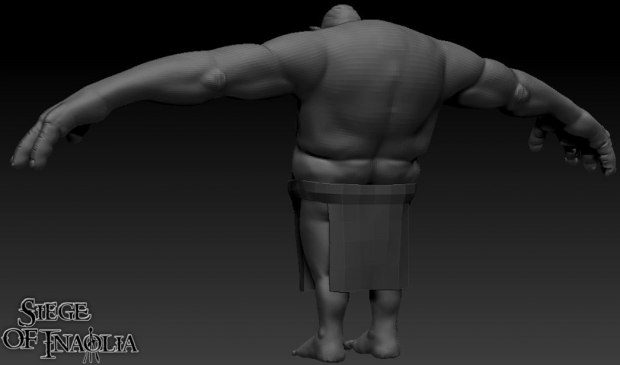 You can always count on Joost and Brandon to dish out amazing content and this post is no exception, below you've got some tree stumps and a lovely mace.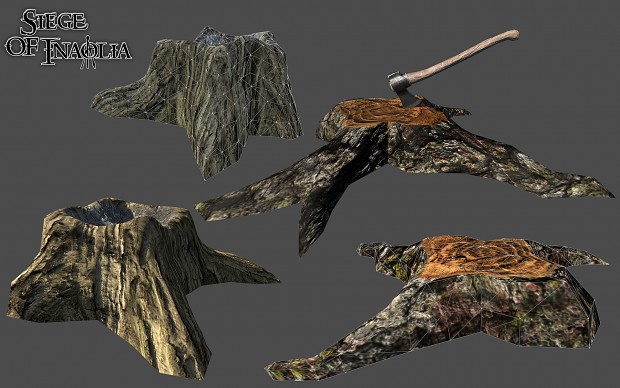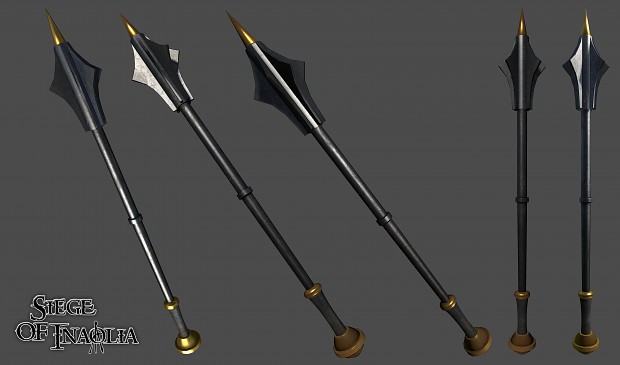 The last tidbit of information I have for you guys is to inform you that we're targeting our next release to be of sufficient quality to be up on Desura's Alpha Funding Program and we're really excited as a whole as it present a significant landmark for us.
Also Iman has been hard at work with the new systems and I recently had a chance to take a look at the new experience and skill point system he's set up, very exciting indeed!
Ian will be back to work on the 15th and with some luck all of you will see some screen shots of a new survival arena.
Want More?
Do Track us on
IndieDB
for the latest updates, you can also Subscribe to us on
YouTube
, Like us on
Facebook
, be sure to check out our
Official Website
and Follow us on
Twitter
.
Also I wanted to mention that if anyone had any questions regarding Siege of Inaolia feel free to ask us on our various social profiles and we'll be sure to reply as soon as possible!
It makes a huge difference to us knowing that we've got fans out there rooting for us so be sure to tell your friends about us, don't be afraid to leave a comment below just for the heck of it and thanks for your time!
Vote For Us!
By either hitting that red button that says 'Vote for this Game' at the top of our page or searching for Siege of Inaolia and hitting vote(after clicking on the mascot)! Every Vote Counts!