At the end of March we reached a pretty big milestone, and I realized that by now this makes Cogmind one of the most funded ASCII roguelikes in history, along with ADOM, Caves of Qud, and Dwarf Fortress. And by comparison, all of those games have had a decade or more to build their following, compared to Cogmind's somewhat shorter lifespan (2.8 years of full-time dev, or 4 years since its inception as a 7DRL).

I never imagined this would happen, certainly not a few years ago before I had even started developing full time and was just doing this as a hobby. Of course, I'm still in debt at this point, but I think it's reasonable to expect that will change with time :). Hopefully later this year when I'm planning the leap to Steam... Lots to do before then, though. What's more important is that Cogmind be awesome, and the next few months will be crucial!

THANK YOU ALL for your support so far! Cogmind is becoming an even better game than I planned time for, made possible due to the steady funding the alpha has been able to bring in.
In development news, the lore-heavy Alpha 8 is currently in the works, to be released this month.
In the middle of working on said release, for April Fools I put together a joke recording showing what Cogmind could look like as an ASCII RTS:
There you see it zoomed out, with two factions blowing each other to pieces. Not something to be taken seriously, since it would need to be redesigned from the ground up to be a different game, but it's still pretty! It was just a debugging feature (stress testing) turned into a quick joke, and got a surprising 10,000 views :P
It turns out the joke got me thinking about an old limitation that I figured we could get rid of. Normally you have to wait until an animation is complete before FOV is recalculated based on destroyed obstructions (e.g. large explosions taking out walls). That's the way it's always worked, because a couple years back when first implemented, the FOV system was much more processing intensive, meaning real-time updates could slow down the action. Not anymore: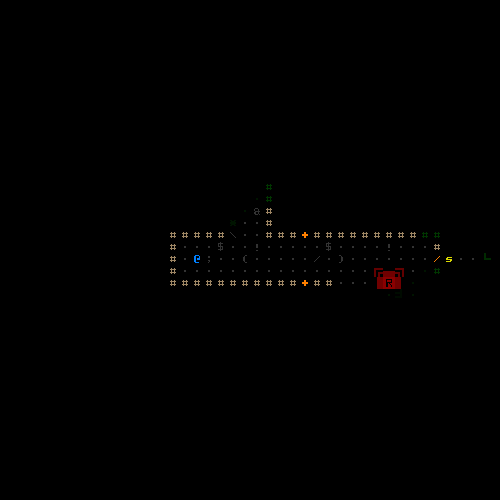 Compare the same scene to the original behavior, shown below: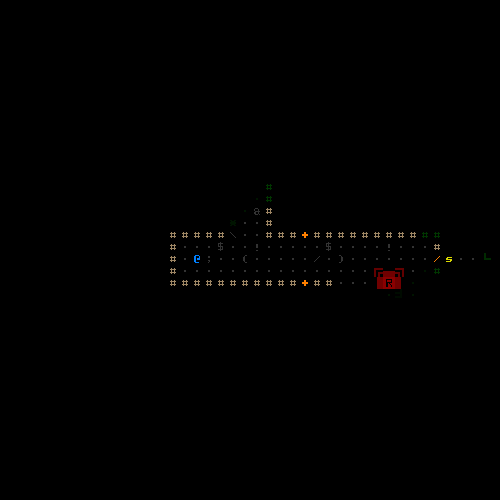 So now explosions, especially the larger ones, will feel a lot more fluid even in confined spaces!