Chasm is a 2D platformer RPG with procedural generation. This week we'll take a look at some of the monsters in the game. (The video below is a touch outdated but if you know nothing about the game it should help you learn quick!)
In the past few weeks the team has been working on creating art and content for the game. Since the game will be at GDC it's been pretty hectic but the quality definitely shows through.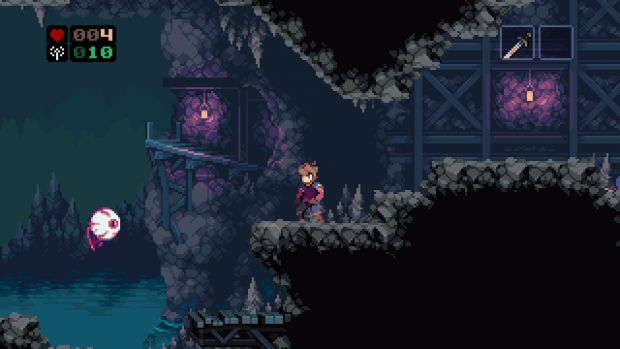 Our hero looks to face an eye as he stands in front of one of the new backgrounds.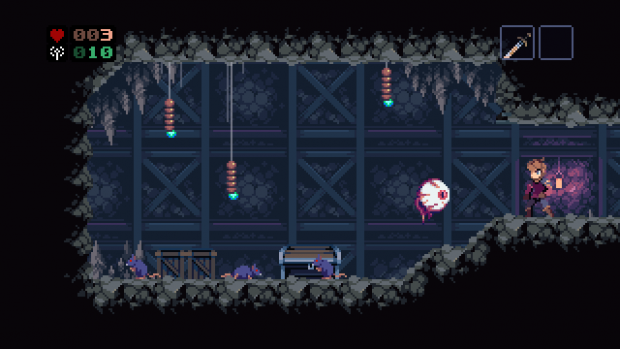 Support beams hold up a treasure room within the mine.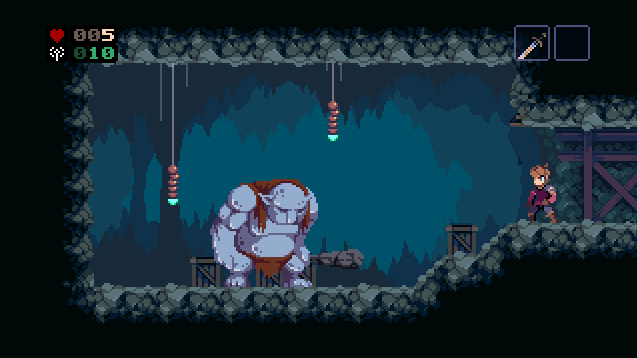 Cave Trolls are best avoided.
If you're going to GDC, why not stop by and pick up one of these stickers from the booth? It's Kiosk #7 in the Play area, and a demo of Chasm will be there to try out! You'll be able to spot it by looking for our new Chasm logo!
We've also been hard at work on creating a forum for you all to come and discuss the game at. Be sure to drop by and let us know if you have any ideas for the game as we would love to hear them.
Oh and we've been doing great on Greenlight thanks to you guys, but we still need your support to make it on to Steam! So be sure to vote!