Alright, time for Mid December Update. Here's a list of what's done since the last development report.
Changed the old dialogue font, which is 04b03 to PF Tempesta Seven Compressed. Should make the long ass dialogues in the game more readable. Changed the dimension of all dialogue boxes to compensate for the increased size of the font.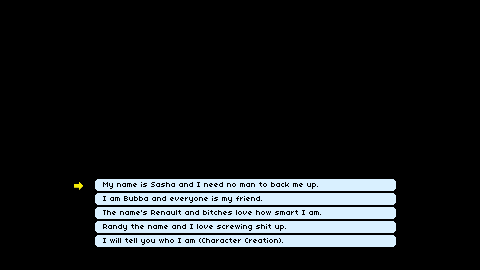 Old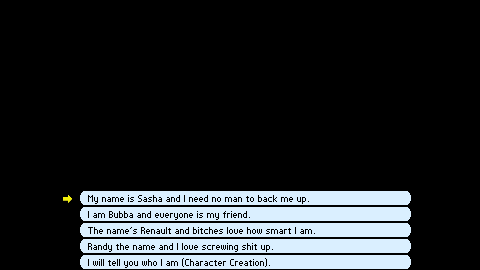 New
Dialogue Choices Get Scrolling Functionality
Dialogue choices now use the same scrolling functionality that all lists in the game used. About time. This also enable me to use give, theoretically unlimited choices as there is no limit in space.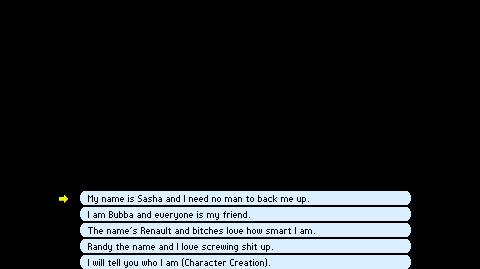 Finished the creation of Merchant class. Merchants are very proficient buffers and debuffers that use the power of greed to influence both enemies and allies in amusing ways.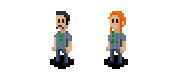 Someone who knows the ways of commerce very well and how to use that knowledge for his personal gains.
Finished three new districts, Maple Tree, Oaksville Central and Truman Hill. Each of these district have their own unique locations and things to offer to the player.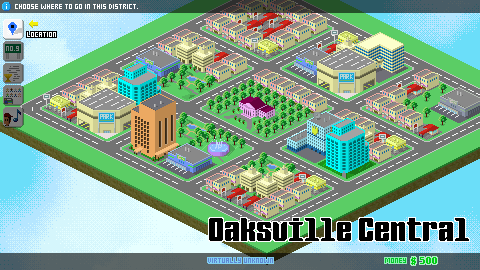 Oaksville Central - The decaying heart of the city.
Again, for the top two features, an updated demo is already uploaded with those two features in place for demonstration. You can download the demo through the link down below.
Enjoy yourself.