We've adjusted the Mi24 Zadniy's design a little bit. The main cannon is moved to the shoulder and two submachine guns added to each hand.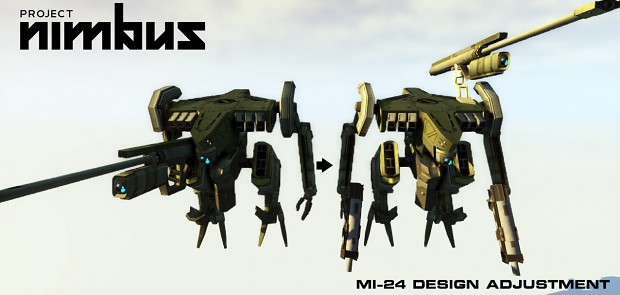 Mi24 Zadniy is 2nd generation BattleFrame from the UCN manufacturer Mikoyan. It meet the USAF criteria of 2nd generation BattleFrame: Able to operate multiple weapon at once and able to use Boosting to instantly change the frame moving direction/speed.
We'll write more detail about this model later. Right now we've just set up it in the game engine. We shall code it A.I. soon.