We've been working on this game for over a year, and it's nearing completion! If you like what you see, help us get through Greenlight! (Open in Steam directly). If you haven't seen the game yet, here's how it works:

Metagalactic Blitz is a top-down physics based fighting game. Everyone shares some main dodgeball mechanics (throwing, dashing, and reflecting), and each character also has 3 powerful abilities unique to them.
Throwing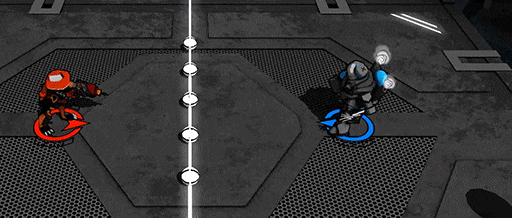 Dashing/Catching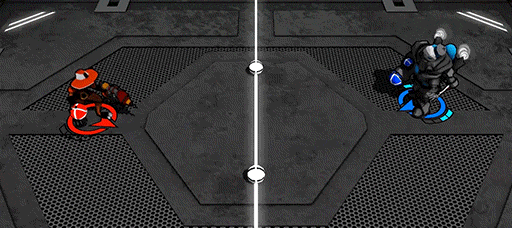 Reflecting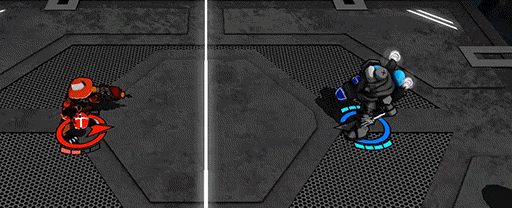 Abilities
Zomborg will be our example for abilities. He's a slow bruiser with an arm cannon. If his opponent is close, he can fire a shotgun to rack up damage.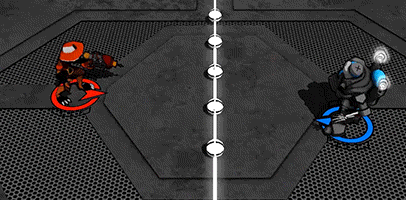 Or, he can combo with his magnet pull for a point blank shotgun.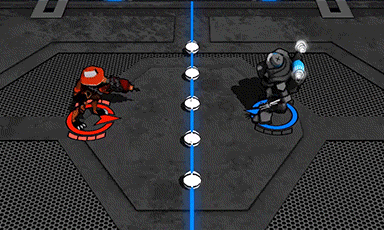 He can use these tools to zone the other player, by guarding the dodgeballs and thus preventing them from getting any power for abilities.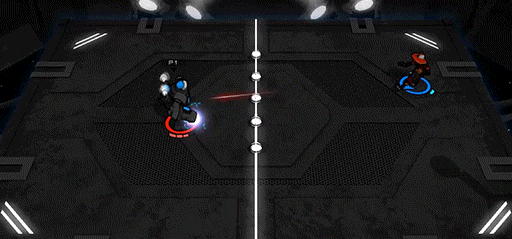 if you didn't catch that, abilities require 1 power to use, which is gained from picking up a dodgeball. The balls are central to offense.
If his opponent is good at staying out of range, Zomborg can utilize his laser that charges passively over time to root them out.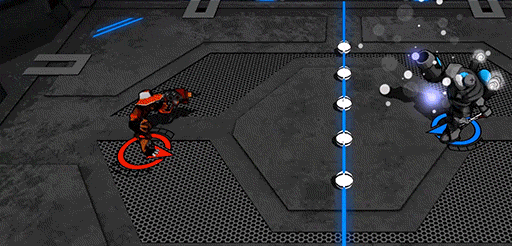 As more damage is dealt, players are knocked back farther. Knocking them off the stage will eliminate them.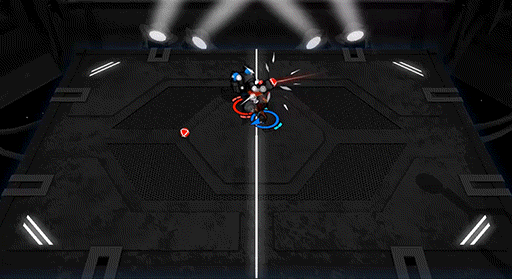 If you want to feel it out with these two characters, we have a demo available here.
Tell us what you think! I've really enjoyed talking with the few that have contacted me through steam/twitter/discord so far, looking forward to hearing from more of you guys!