Merry Christmas to those who celebrate! The basic layout for all the maps is done! This is a minor but very important milestone for the project.
167 map files in total, and when we include all the map elevations the number will probably go over 200. Also, there are additional 62 map files in that XP folder which are finished and will be in an expansion pack one day.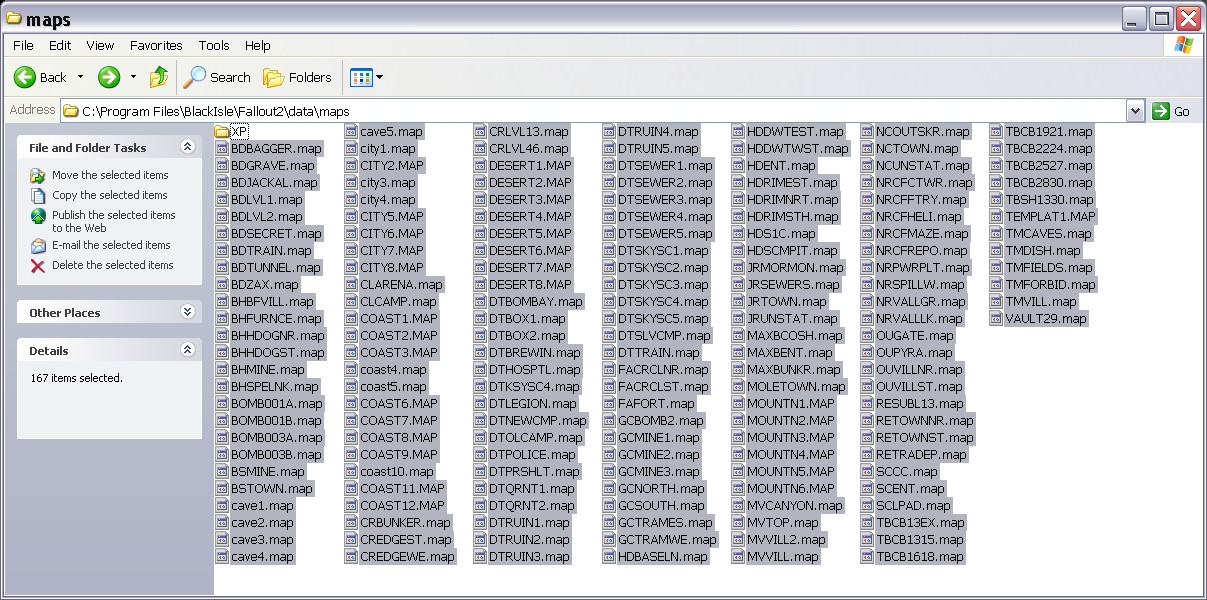 I find it very funny how BIS developers said that FO3 would be smaller than FO2.
Anyway, I have to go now. Updates might become less frequent. You might gossip about how I run away to a distant tropical island or even died while trying to squeeze ARGOS' sprite into FO2 engine. But I will be in a special (dark & comfy) place where good maps and even better art are made!