Description
Meifumado is an action role-playing game set in a post-apocalyptic, immersive, open world inspired by Japan. It features an in-depth combat system and puts heavy focus on RPG elements allowing player to change the course of the story and its ending depending on the choices you make throughout the game.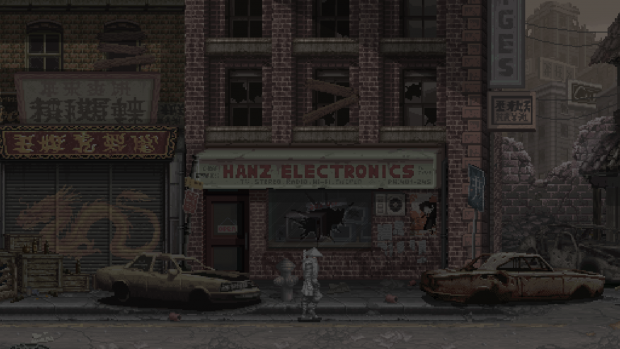 Features
Deep combat system offering multiple fighting styles, special attacks/abilities, sub-weapons and various weapon types.
Different non-combat skills: crafting, hunting, stealing.
Exploration of a vast, detailed open world, consisting of many different kinds of locations divided into multiple metroidvania-structured levels; each with its unique environment and atmosphere.
Heavy focus on RPG elements: choices with consequences, multiple endings depending on player's actions, factions with their own ideologies, that player can join.
Story-driven side quests with multiple ways to complete.
Numerous side activities: guarding or raiding caravans, participation in fighting tournaments, gambling.
Highly detailed, beautiful pixel art with fluid animations.