It is with great honor that we announce that in this holiday season we have received an amazing gift from Epic Games!
We are thrilled by their show of support by making Project Haven an Epic MegaGrants recipient, a fund that helps bring success to developers of games and other projects using the Unreal Engine.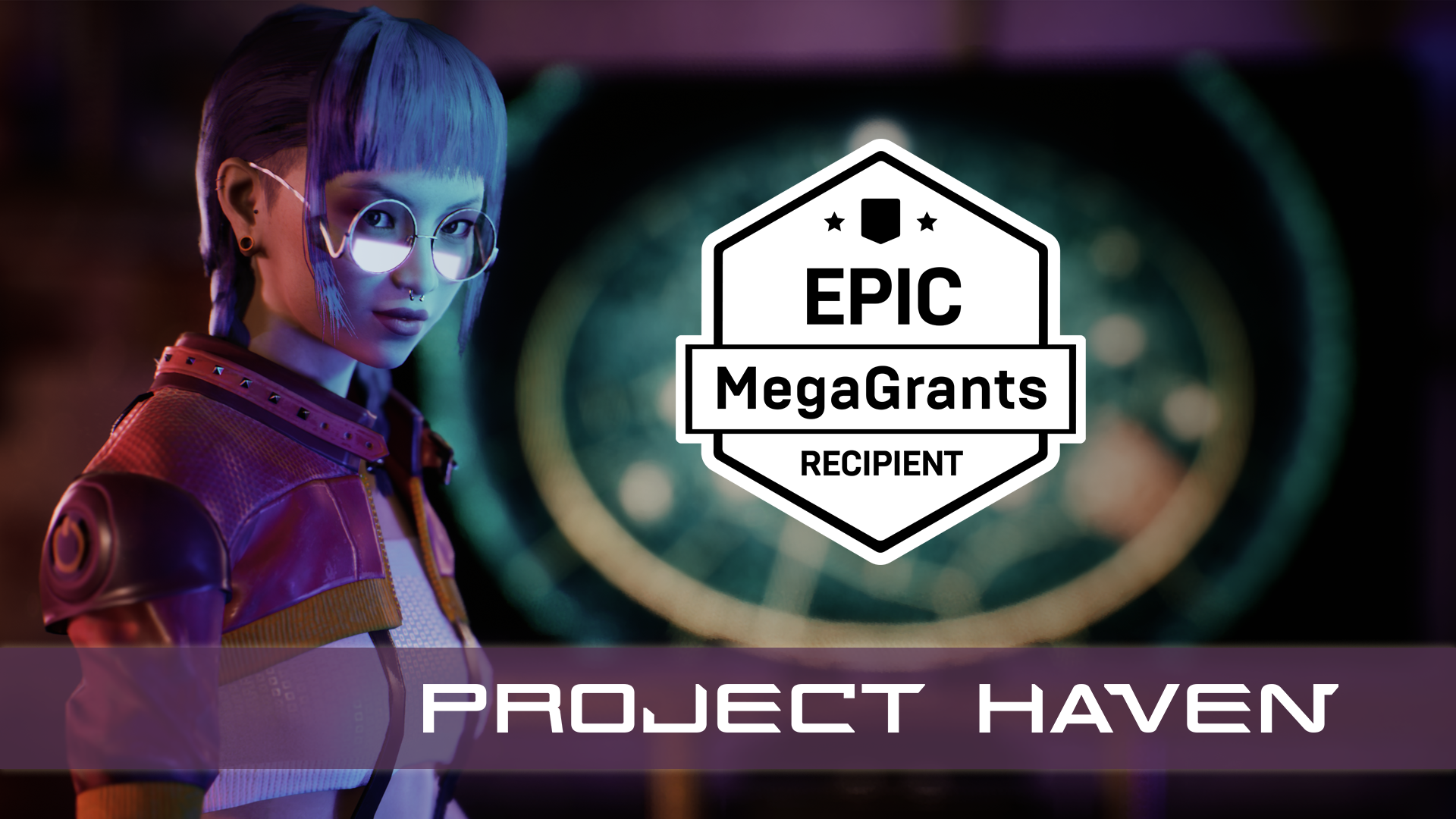 About Epic MegaGrants:
First launched in 2019, Epic MegaGrants is a $100 million program that continues Epic Games' long-standing commitment to the success of all creators, and is designed to service and assist game developers, enterprise professionals, media and entertainment creators, students, educators, and tool developers doing outstanding work with Unreal Engine or enhancing open-source capabilities for the 3D graphics community.