Pretty big update this time around! This is update 8 and we're getting very close to beta.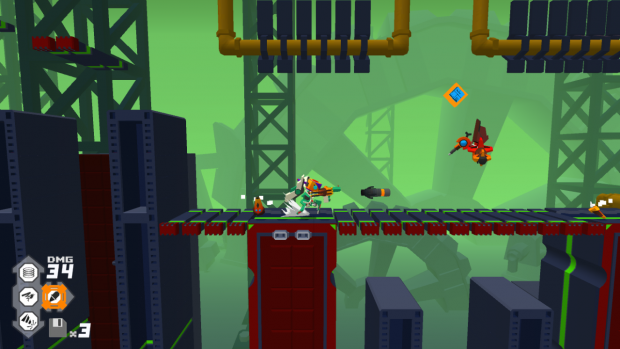 Main additions are level 6, ambient(music) and the shop. Level 6 is called Binary Fortress, it's the base of the empire and has new enemies, poison and steam blowers. In the adventure mode, the music now alternates with level-specific ambient and switches during fights (to the boss music for now). The shop is located in the village, in the big windmill at the top. The parts that are sold depend on at which level you currently are (except the last one, where it's just random). The prices and parts are still to be tweaked however.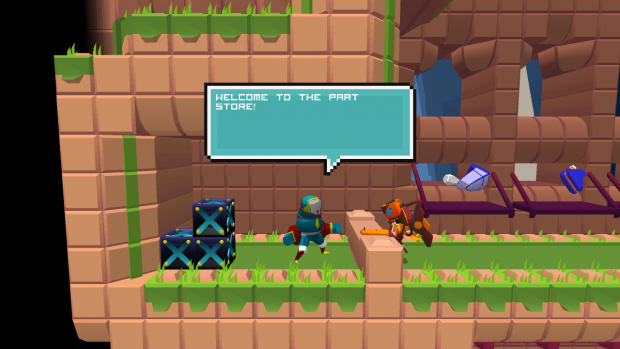 Next to those, there are a lot of subtle changes, like the auto detect gamepad and the air movement in attacks. We'll be seeing more and more of those as we approach a full game!
Changelog:
+ Added a shop in the village to spend your bits
+ Added a lot of new parts
+ Added chests containing parts
+ Added Level 6, Binary Fortress
+ Added blocks that push you away with steam
+ Added movement during air attacks
+ Added Added special fight music for the Electro Caves and Ancient Tech Ruins
+ Added ambience in the levels
+ Added fight completed sound
+ Added a jump sound
+ Added auto-detect gamepad
+ Added new flying enemy type
~ Changed slice ability damage from 7 to 12
~ Made more abilities able to activate towards your aim in the air
~ Doubled the damage of the submachine gun ability