In our latest update for our Early Access party game, YamaYama, we made some big art and graphics changes. One of them involved an improved death scene to A Day at the Beach game mode, which revolves around trying to stay alive at the edge of a waterfall, that leads in to the mouth of a thirsty monster. With the update, there is a cow-dolphin calmly sunbathing by the side of the waterfall. As soon as someone gets close enough to the cow-dolphin, by the edge of the waterfall, it shoots it with it's laser ray gun.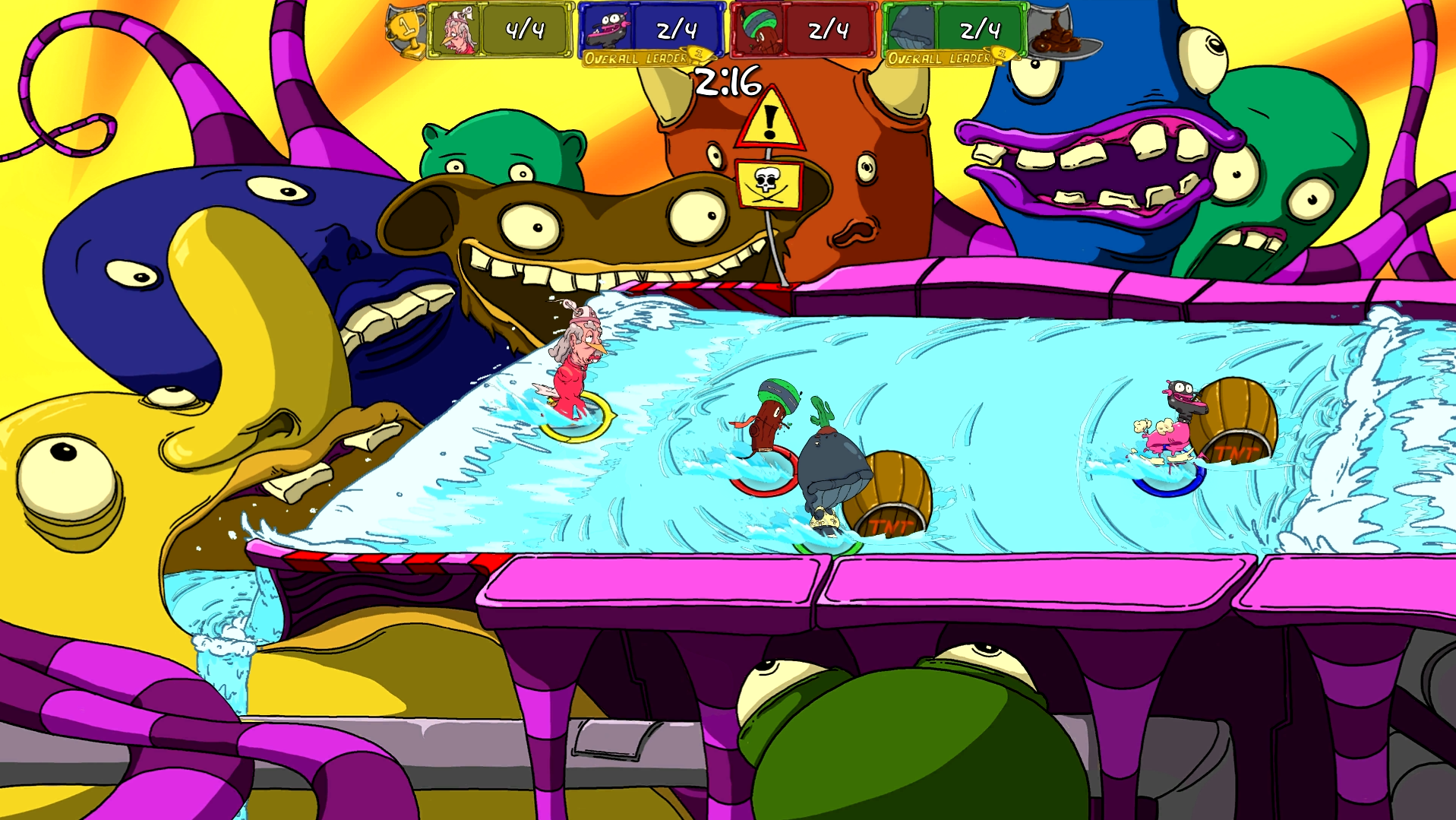 The theme in YamaYama has always been very chaotic and weird. So what I wrote above, might not make a whole lot of sense to you. In YamaYama, that will happen a lot. We want to make things crazy and funny and not necessarily obey to the laws of our universe. It's all about fun! Above you can see how it used to be, players would seemingly go towards the end of the end of the waterfall and then get zapped. No cow-dolphin in sight.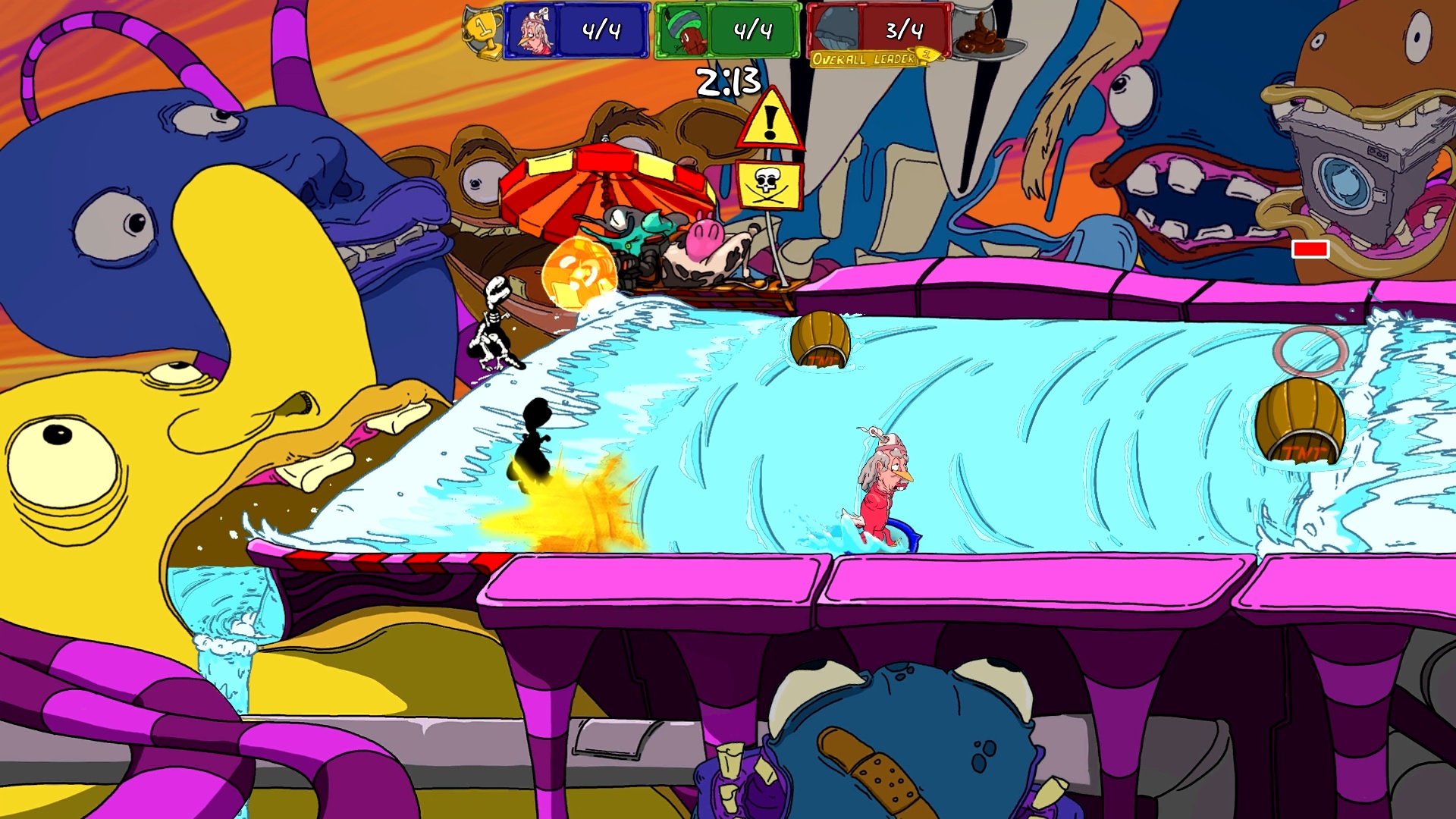 Here you can see the cow-dolphin gently relaxing beneath his beach umbrella, but as soon as anyone comes to close to the edge it zaps them! In reality, it's actually saving the players from the thirsty monster below, respawning players at the top of the track. See it all in motion in the gifs I set up.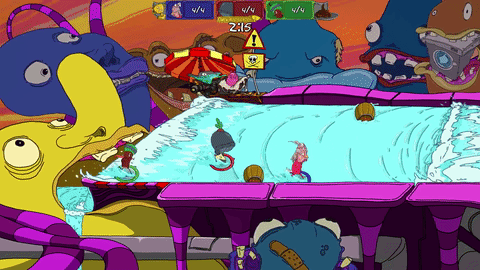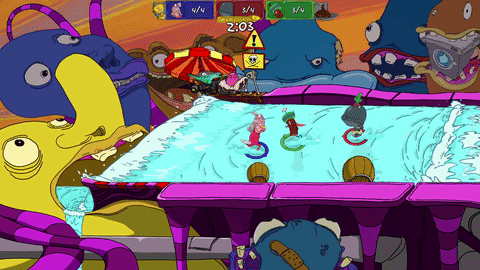 Whatcha think? Do you like it? Hate it? We're in Early Access, so let us know!