Bobby Mojsovski (28), Vlatko Dojchinoski (29) and Zhanko Mojsovski (22) are the three guys from Ohrid, authors of "Alan Sharp" - a horror/mystery video game with detective genre elements. As they revealed to us, the moto of the game is: "Doubt everyone, trust no one, even your own senses".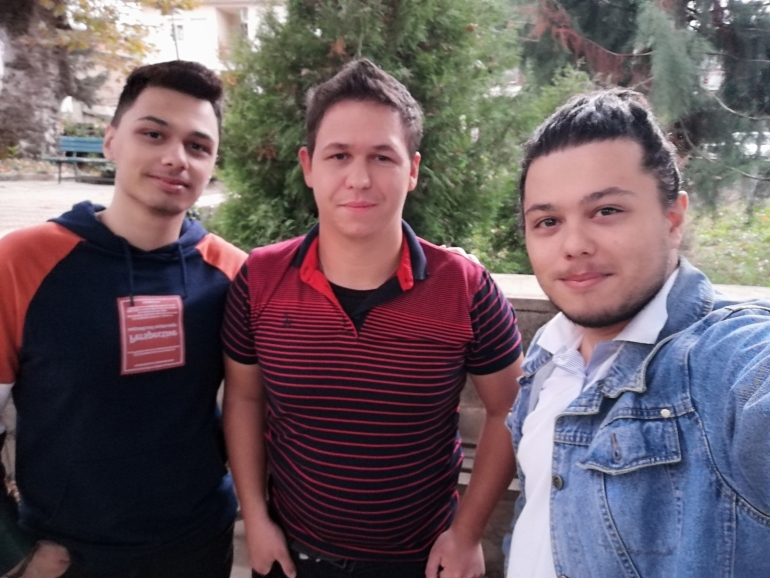 As the developers say, there is a huge interest for the game for now, thanks to the "Steam Summer Festival" and the "Steam Autumn Festival" on which they participated. During their Livestreams, the developers revealed new information regarding the demo which is already up on Steam. They told their story, how did they manage to come with the idea to create this video game, what does it mean to enter in such a challenge and when will the final version of the game be published.

- Mystive Studios is a small indie studio from Ohrid counting 3 members: two developers - Bobby Mojsovski (3D Generalist & Level Designer), Vlatko Dojchinoski (programmer and lighting artist) and Zhanko Mojsovski (web-developer & marketer).
Everything began five years ago during our living (and work) in Skopje.
" It started as a dream that we wanted to accomplish since both of us were lovers of art, computer games and IT Technology. It was then when Alan Sharp - a combination of horror, mystery and detective genres with a deep storyline and characters carefully built was born.
During the period of these five years, we fully dedicated ourselves into learning various softwares required for the creation of this dream, as well as additional skills which slowly began to appear down the road and we realized were needed if we wish to have an Indie Game Studio. Such skills were: business management, marketing, client communication and etc. Considering we already had a primary job, it always happened to work on Alan Sharp until the late hours of the night (sometimes even 13 hrs a day). But, the goal that we set - to create a product worthwhile and make Mystive Studios motivated us to work, to improve and never give up. We were led by Mr. Schwarzenegger's thought: " Everything's impossible until someone does it". What started as a passion project and a dream has grown to be something much, much bigger" says Bobby.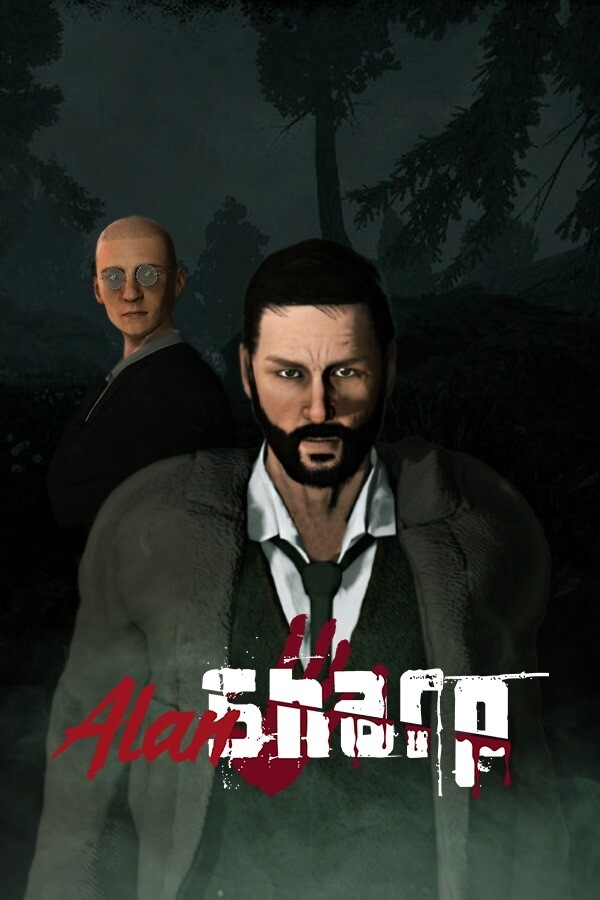 Is this your first video-game?

- Well, in a way, except for a small mini-game we designed in a two-week challenge. That game was called Wipe: Toilet Plague, a multiplayer shooter on Itch.io which represented a parody of the current coronavirus situation and the toilet paper events that happened. Try it with friends and have a laugh :) Besides working on our games, we acquired a lot of experience working as freelancers on various games for clients over the Internet.

What is required to make a Video-Game?

- We're glad that you've asked. Very often, game development is misinterpreted with gaming. Game creation is a large process that requires various skills and knowledge in technology. Depending on the genre, different people are needed to fill the shoes of different roles. To be exact, for the realization of Alan Sharp, was needed: a programmer, lighting artist, level/environment designer, texture artist, animator, FX Sound & Music Composer, actors to voice-over the characters like in a movie, writers to develop the story like in a book and etc. Most of these stuff we learnt ourselves, except for a few where we needed to ask for assistance and engage people (such as actors and composers) in order to achieve the quality we have now.
Alan Sharp is a game designed with 0 $ budget & external financing, financed only by ourselves. Nowadays, games put such high standards! We can freely say that in a way, they represent a perfect combination of a film and a book, where the main character is you (the player).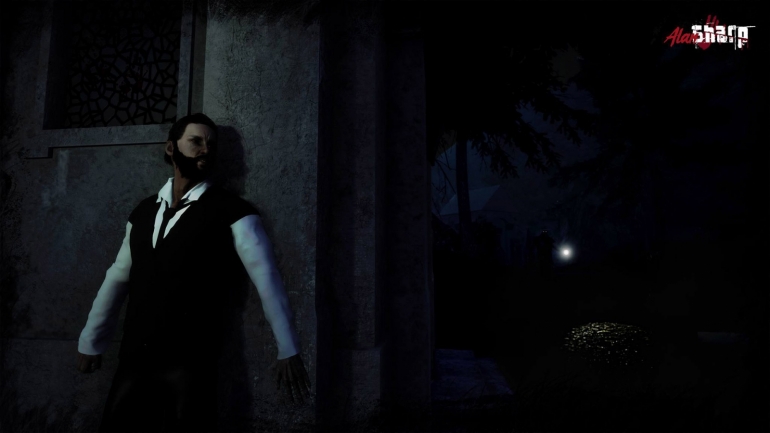 What is the current feedback?

- Thanks to the two Steam Festivals, "Alan Sharp" now has a loyal fanbase which follows us on our social media channels. Also, during the last few months we actively started working on marketing and that helped too, even more than we expected. It's still a bit early to go into details, but we highly believe that according to the current interest and statistics, Alan Sharp has grown to be a fairly successful product to completely dedicate on as our primary job.

What is the biggest challenge in the game?

- " Alan Sharp" is a detective, horror/mystery. You play as a detective in the 1970s who takes on a most unusual case. Some say a murder happened, others speak of something unnatural haunting Regans' Manor. Besides exploration and finding clues, the player will face dangerous, morbid situations unexplainable and strange, but of course, things will become more clearer as he progresses through the story. Also, it contains a lot of puzzles which require logical thinking and problem-solving minds :). These puzzles are designed in a procedural way and each time you play the game will be different, so players won't stumble upon the same puzzle twice. Being lovers of deep narrative stories and well-developed characters, besides the main storyline and the mysterious murder, the player will also unveil the internal struggles & fears of the main character, his own past, memories and what happened to turn him into the man he is today.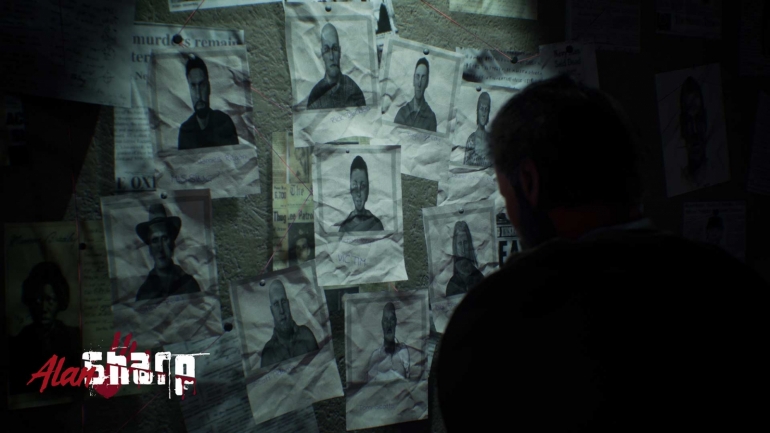 Which Audience is "Alan Sharp" intended to?
- We classify it as a 16+ game. Our "Steam" page description says: blood, violence, gore and we wouldn't recommend it to younger audiences. It can be quite disturbing. Also, the game-design is made in a way to appeal to a more adult audience as our target group.
On which platform will it be published?
- The first plan is to release Alan Sharp on Steam. The demo is already there, it can be downloaded and played. Also, one important fact is that: Alan Sharp will be published in Chapters. The first Chapter 0: Prologue is planned for release in January 2021 and the whole, full game in Summer 2021. All fans and lovers of horror, mystery and detective genres can follow us on our social media channels such as Facebook, Twitter, Instagram, Discord. We publish news every week! :)
What is the biggest challenge in gaming? (seen from different aspects - consumers, creators, publishing) in a time when the competition is so huge, as well as the interest?
- Considering that last year, the world gaming industry reached huge sales and according to the statistics, the total revenue was higher than film & music industry (combined!), it means that there is a large interest in video games in the world. Of course, there are a a lot of developers for various platforms and the competition is huge. But, we always think of that in a way that: there is competition in every job, every business. What's most important is what we offer, what does our market need and our audiences and how willing are we to sacrifice and fight for our goal. And our answer is: Completely. Because of that, we are not afraid of competition, on the contrary, it motivates us to fight, to constantly learn & improve in all fields required for the realization of this dream.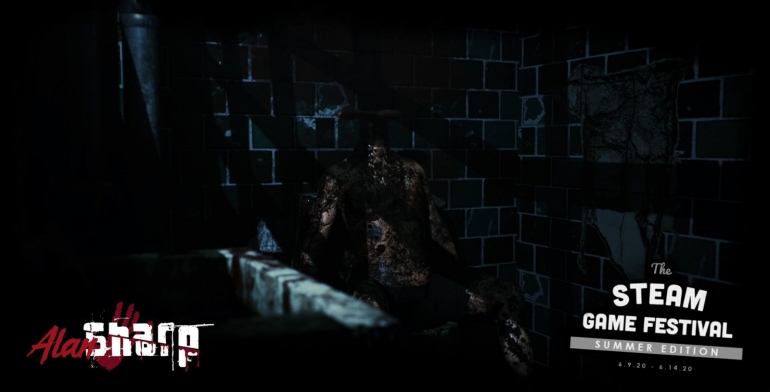 This Article represents an ENGLISH Translation of the Original Interview done by Fashionel.mk & Mystive Studios. Original link can be found here:

Fashionel.mk