Hey everyone,
With the concept art and development of our new puzzles out of the way, it's time for another big revelation (we promised July was full of surprises!). All this time, since the very beginning of this DevBlog, we've focused on one thing and one thing only: Loowa. But the truth is, we've been holding out on you. We've been keeping a "secret", if you can call it a secret when something is right there, written in the game's summary. That's right, we're talking about the elephant in the room, Loowa's other main character, Lucas. It's finally time to present him to the world.
Back in February, during the game's concept development, Joana sketched a few ideas to represent Lucas. It's only fair to introduce him to you as he was in paper and in our heads and hearts for all this time: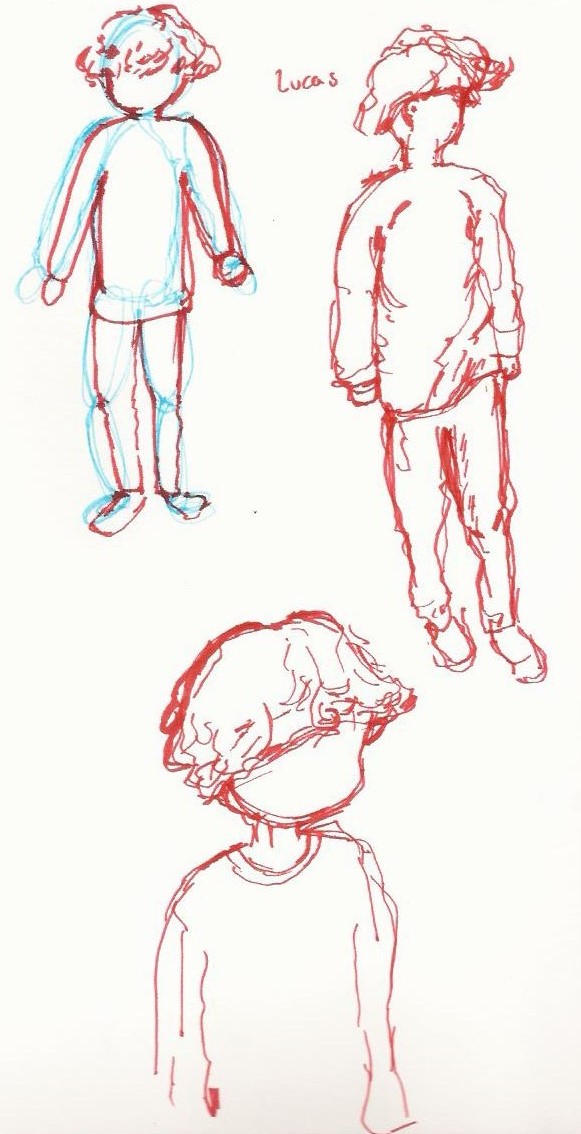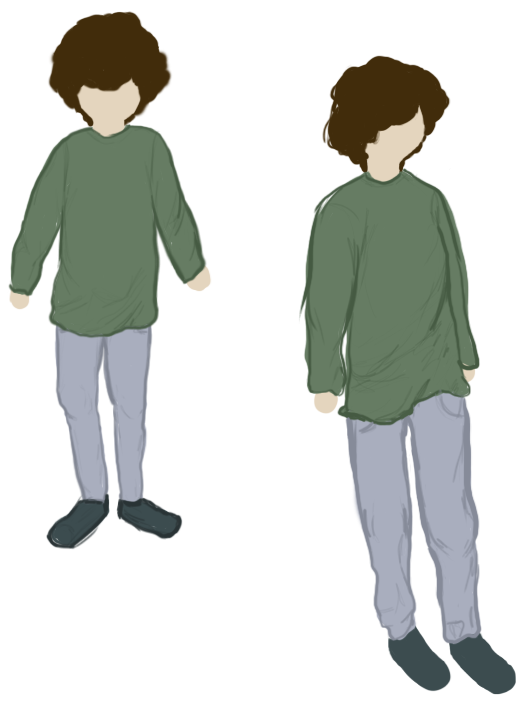 All these months later, the idea behind Lucas remains the same, but the character development method is more refined and polished. At heart, only one thing remains unchanged: the notion that Lucas is a 14-year-old boy who loves comic books. So we hit the reset button and started from scratch, first with several silhouettes of different body types: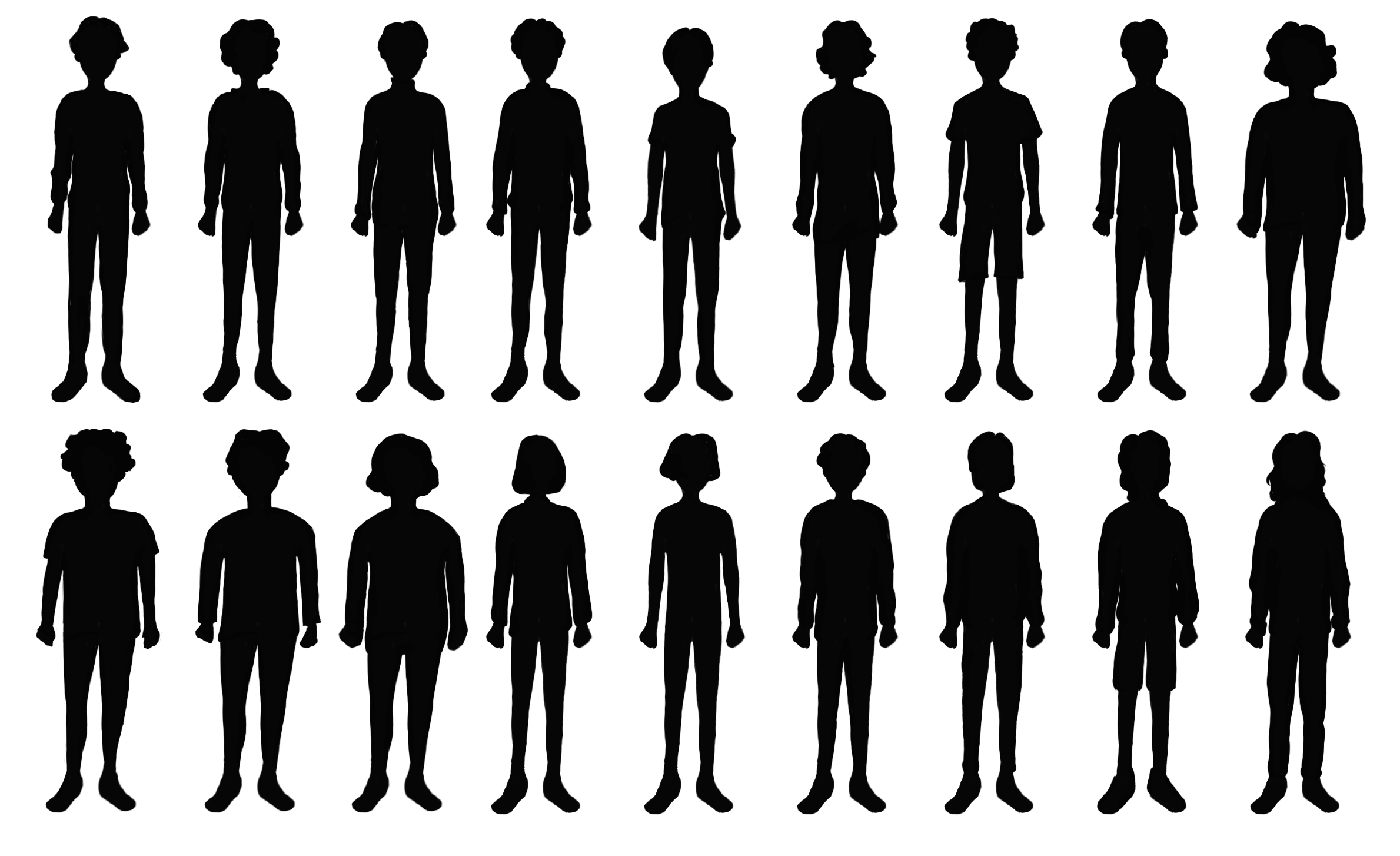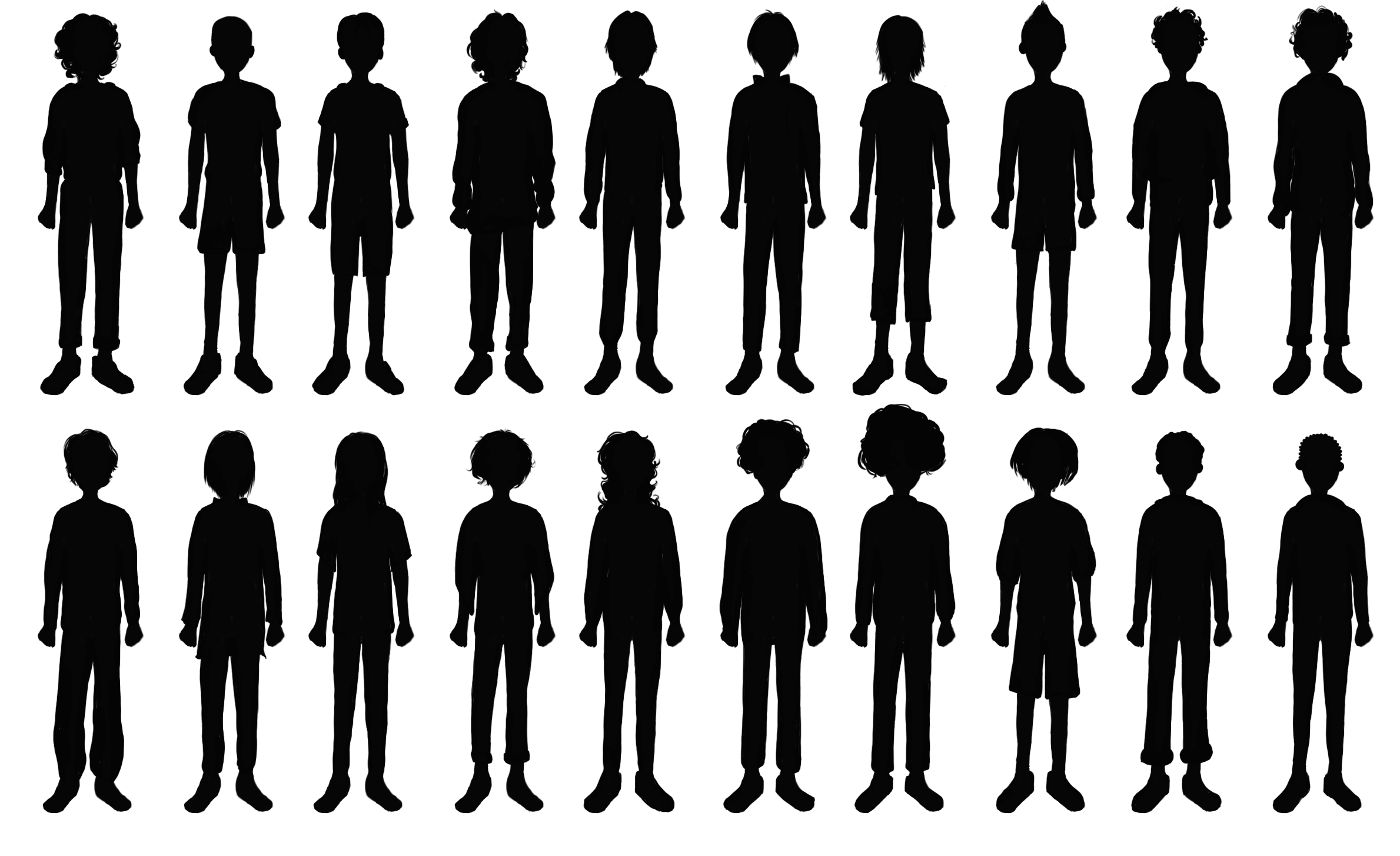 Then, we picked the ones which were more suited to the character and his background and developed some sketches:

Afterwards, it was time to pick five different bodies, clothes and hairstyles and develop them, and each of them originated two new sketches. Can you match the new sketches below with the original one above?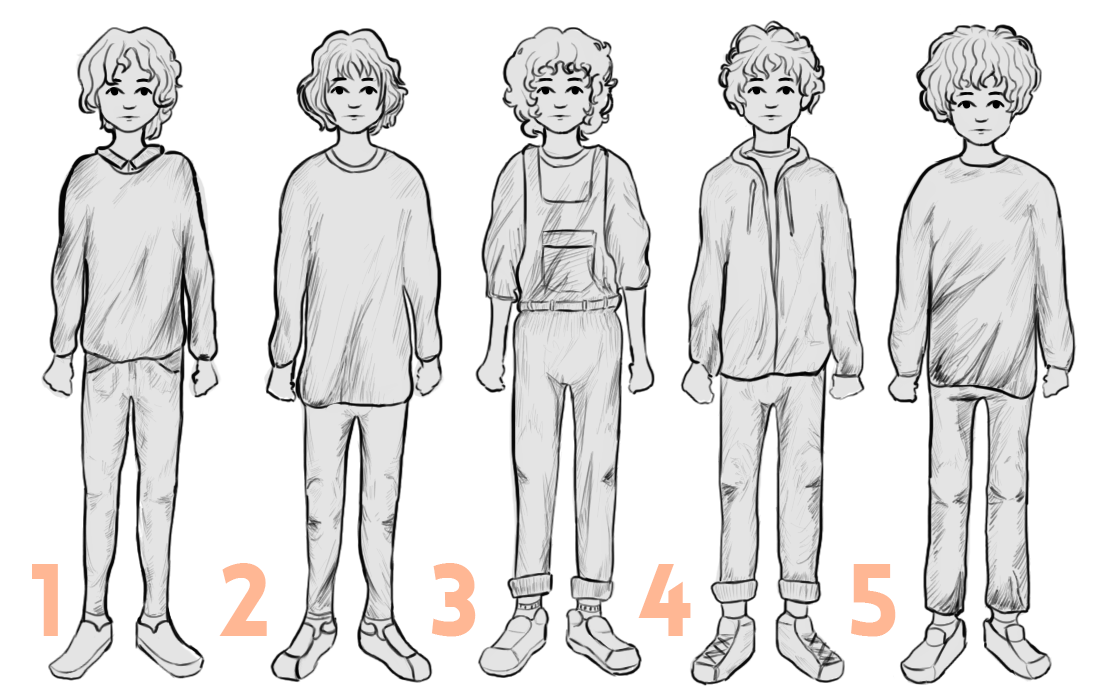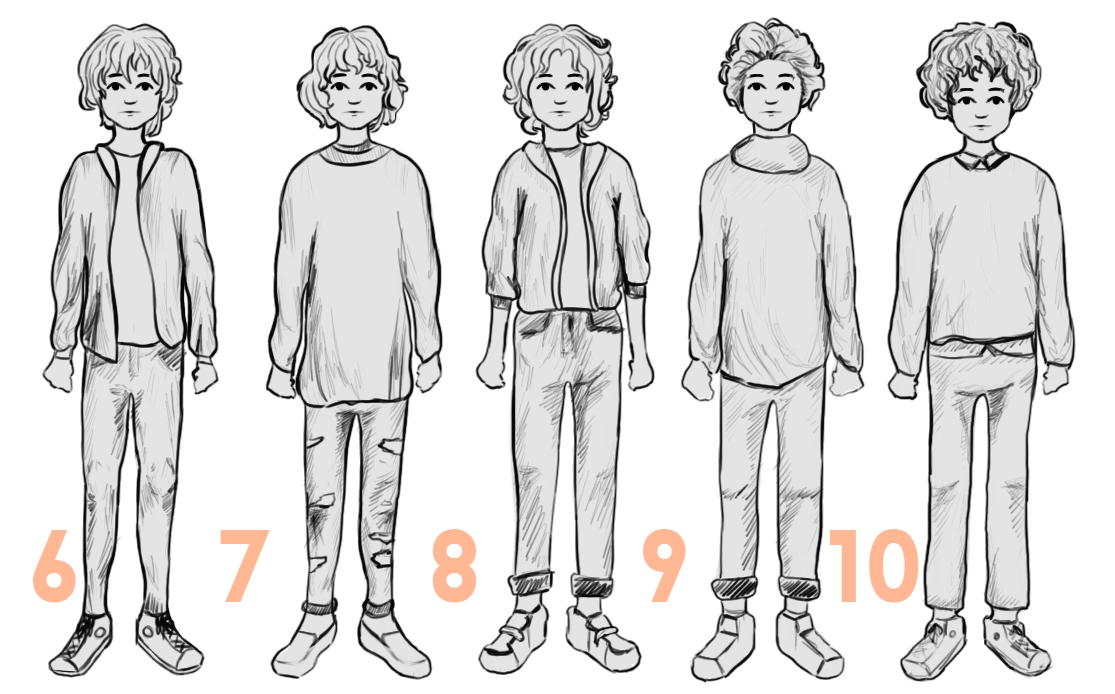 What do you think? Which hairstyle or clothes do you prefer? Which Lucas sketch is your favourite? Since we're still developing the character's concept, you can have a say in Lucas' physical appearance. As for all the things we've yet to reveal about his story, his role and who he is, we'll tell you everything in due time!
Intrigued? The rest will be revealed soon, stay tuned!
#gamedevelopment #indiedevelopment #indiegame #indie #gameart