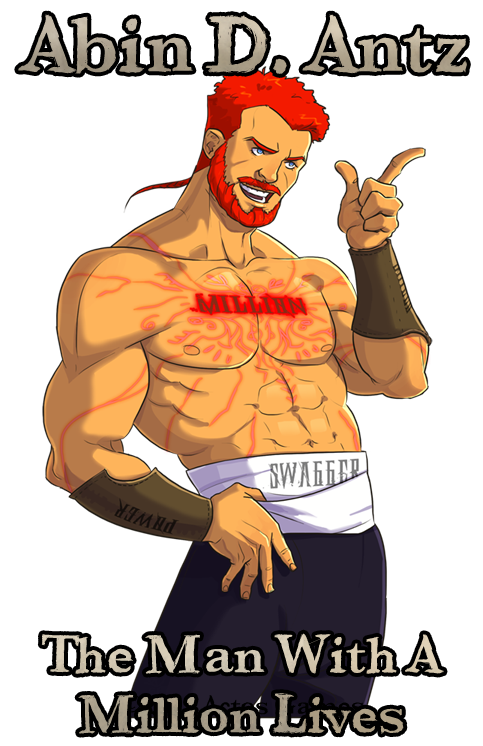 Abin D. Antz was a regular person living in Litera City, trying to get in good with the Literati, always eager to learn more and gain more knowledge of magic words. He got a hot tip one night about a secret word ritual that needed a volunteer, and wandered his way into the dark laboratory of one Mortamious, a known felon the Literati have been seeking out. Unwary this was the villain being pursued, Abin agreed to the ritual, Mortamious sharing with him that he would be gaining unlimited power over this word.
After the ritual, the subject was thrown into the streets, and Abin woke up with something very strange on his body. One single word "million" was emblazoned on his chest. After a peculiar run in with the main character, he finds out what his word entails - he cannot die, except until after a million deaths have been suffered. Near eternal life! He makes it his revenge plot to get the main character until all have run out...
This character will continue to hunt down your player character after their first meeting, and new and interesting ways to take you out he will keep trying on you. Better try to knock out as many lives as possible!
More character previews and info on APEXICON coming as things get developed!