Meet Memo! God of Memory! The only person in the Underworld who's willing to give Persephone a hand… for a price.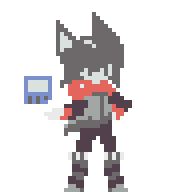 He's the one who initially helped out Persephone before her three knights came to the rescue. Memo is a freelancer and is in for the Pleuros, as at the time that Persephone was being chased, she was carrying a lot of Pleuros. He proposed his services of replaying previous experiences for a different outcome from contract date, and Persephone spent all the pleuros she carried with her… thinking it was time travel. Since her title was already stolen by the time of the contract, she couldn't play back before the title was stolen. She did feel scammed…
Memo is sticking with helping Persephone during the game's events, simply because it's more profitable for him to get the rightful leader of the underworld back on their throne.
Memo can propose many services, and wanders worlds through the use of the Save Room, a special room that can be accessed through Save Doors that he can create to go to places.
REPLAY MISSIONS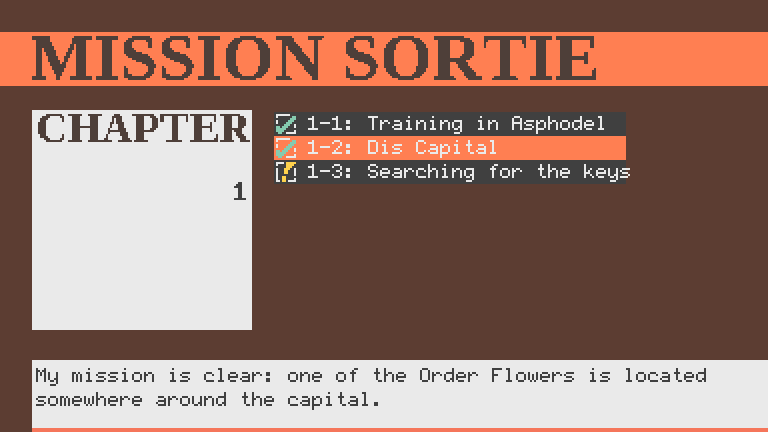 As part of the contract with Persephone, Memo can allow you to replay older missions for completion sake, like getting the missing stolen titles and treasures chests, or just if you want to grind a bit. This service was paid for.
From this screen, you can also play the current mission. Checkmarked missions means they are completed, while exclamation mark missions mean it is the next story mission needed to be completed.
SAVING
MEMO'S SAVE DOORS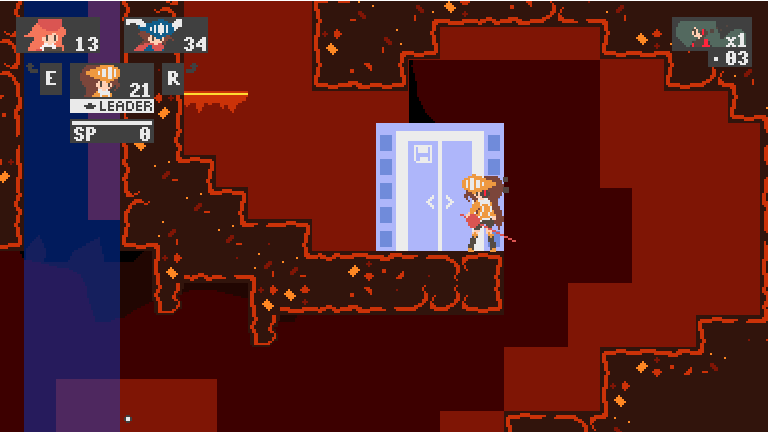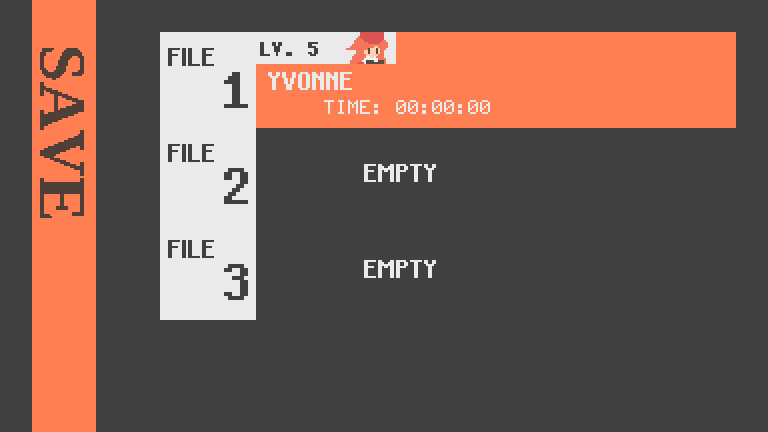 Memo's second service is a saving feature. It will allow the team to record their exploits and log them into a historical database. In the field, Memo will try to create Save Doors for you to access and save your game, but only manages to do it on more longer missions… In the intermission, you can save your game as well. This service was also paid for…
MEMOPEDIA
MEMO'S PERSONAL ENCYCLOPAEDIA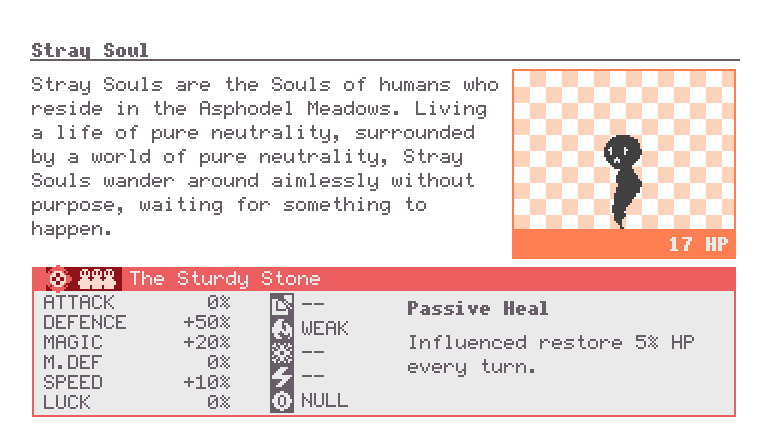 Memo's third service is of maintaining an encyclopaedia, called Memopedia. It is the database he maintains. It contains lots of data of various creatures, locations, events, titles… You can consult the Memopedia at any time on the field or in the intermission. Memo actually wants you to log as many foes and titles as possible!
After unlocking Memopedia access, you will also unlock a scan feature in battle. Using it on an unregistered foe will register them in the Memopedia, and will also show you their current HP. Once an enemy has been scanned, their current health will always be visible in subsequent battles.
SHOP
YOUR ONLY SHOP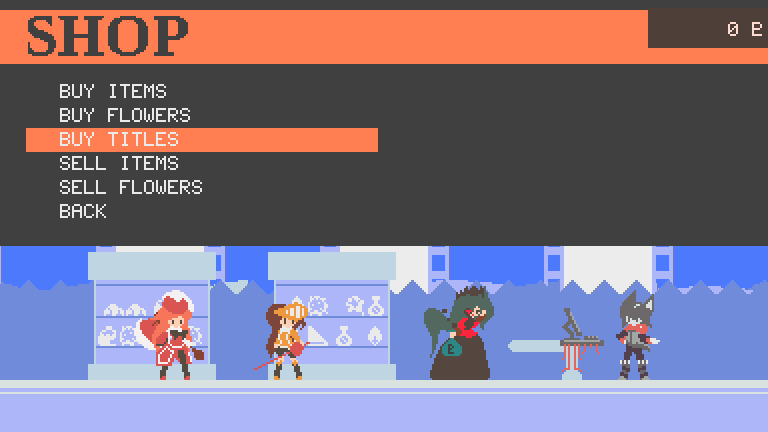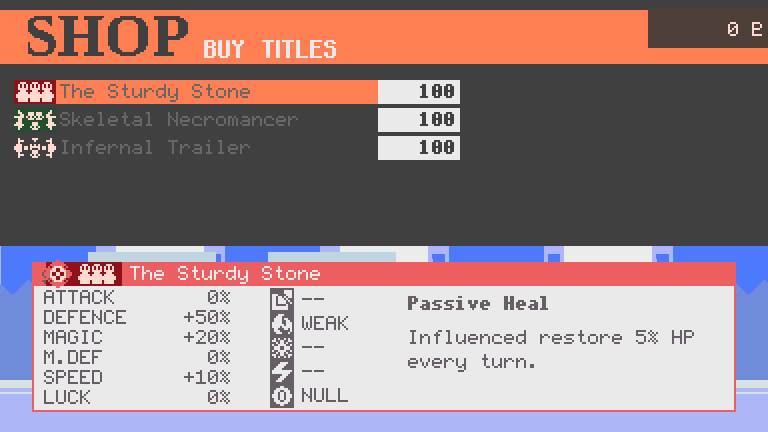 The last service Memo provides you is a shop! Persephone is unable to visit any shop in the Underworld: it will lead her to being captured. Memo proposes to get items, flowers, and even some stolen titles from the Underworld Markets, but at an inflated price. Memo needs Pleuros, after all. In addition, you can also sell flowers and items. The shop is only accessible from the Intermission, so remember to visit by before your next mission!
Quick note: a lot of pictures in this post are unfinished and have incomplete data.
Next week, there might not be an update: the reason is because I'm going to be making sure the data from the now usable editor works correctly in the game! It's going to take a bit of time, but the actual contents of the game (items, flowers, titles, missions, etc…) will be written through the editor.