Hi everyone!
It's time for a new character reveal article!
In Esperia ~ Uprising of the Scarlet Witch ~ the characters you lead in battle all have their own reasons to follow Diana, some by utmost loyalty, others by conviction or just by a simple display of affection.
Eleanora is all of these reasons herself, and even more. She has lived with Diana for the longest time and is probably her closest retainer and a loyal ally. She knows firsthand of her true worth and thinks Diana is fit to rule the country, and while she behaves in a somewhat stern manner, her high expectations are only the reflection of the trust and hope she places in the princess. Born in the Ban family, she's a noble of high rank that chose to follow the path of a soldier at a time where it was very improper for women to do so. She is very determined and highly skilled.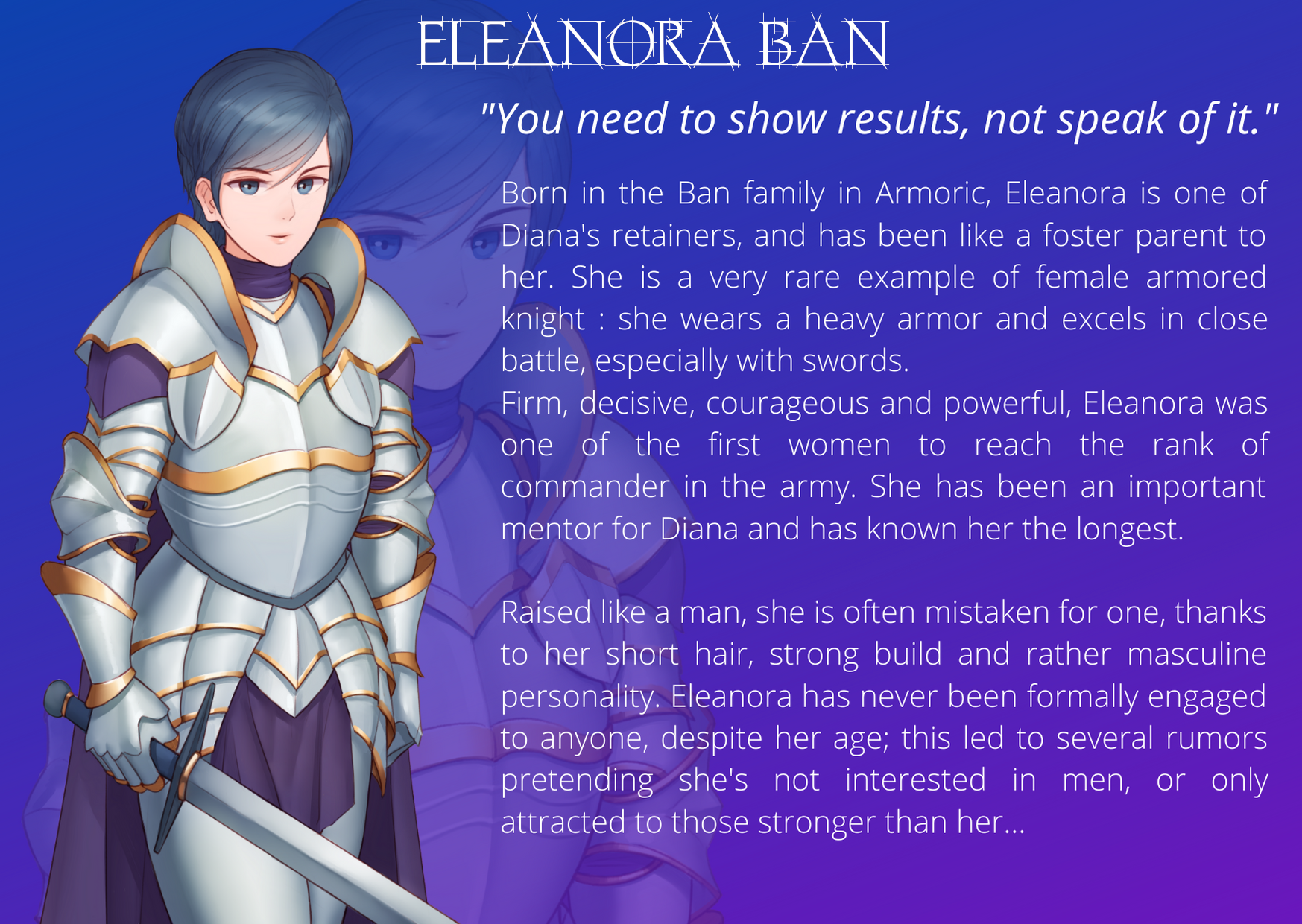 Linus is a dragon squire aspiring to become a full fledged knight someday. Eldest son of a minor noble family, he wants to prove himself and get a better life for his parents and his little sister. He entered the army as a simple soldier, and to the surprise of all - including himself, probably - he successfully passed the rite of dragon taming and befriended one of the powerful creatures he decided to name "Llyod".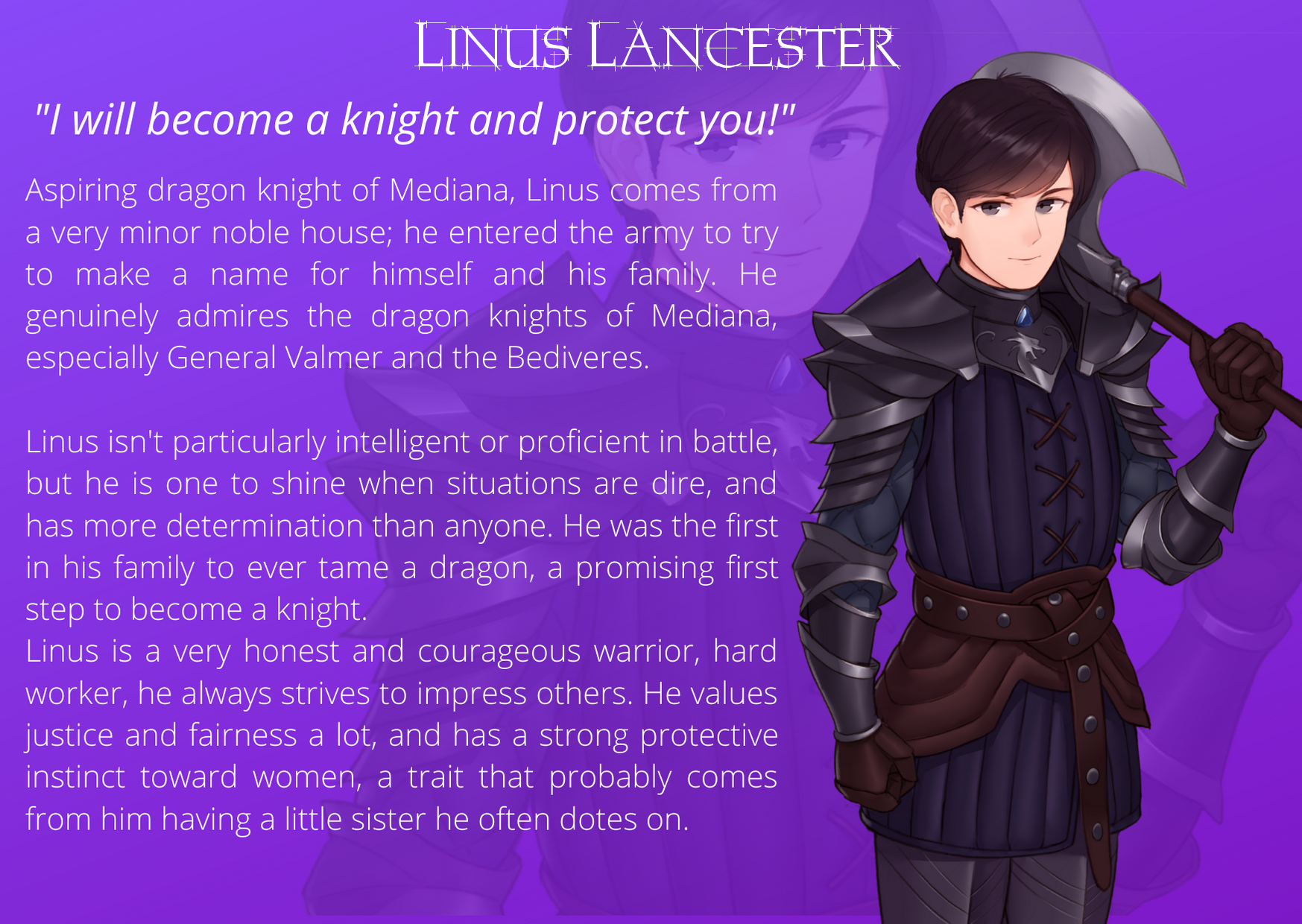 Marius is a retainer of Diana and the heir of House Gareth. Excellent tactician, he is an advisor and private tutor to Diana. Adopted son of a noble family, he definitely has more enemies than allies, but that never prevented him from saying out loud what he wanted to say, in an overly blunt or sarcastic tone. He is an advocate of meritocracy and dislikes people who think too highly of themselves.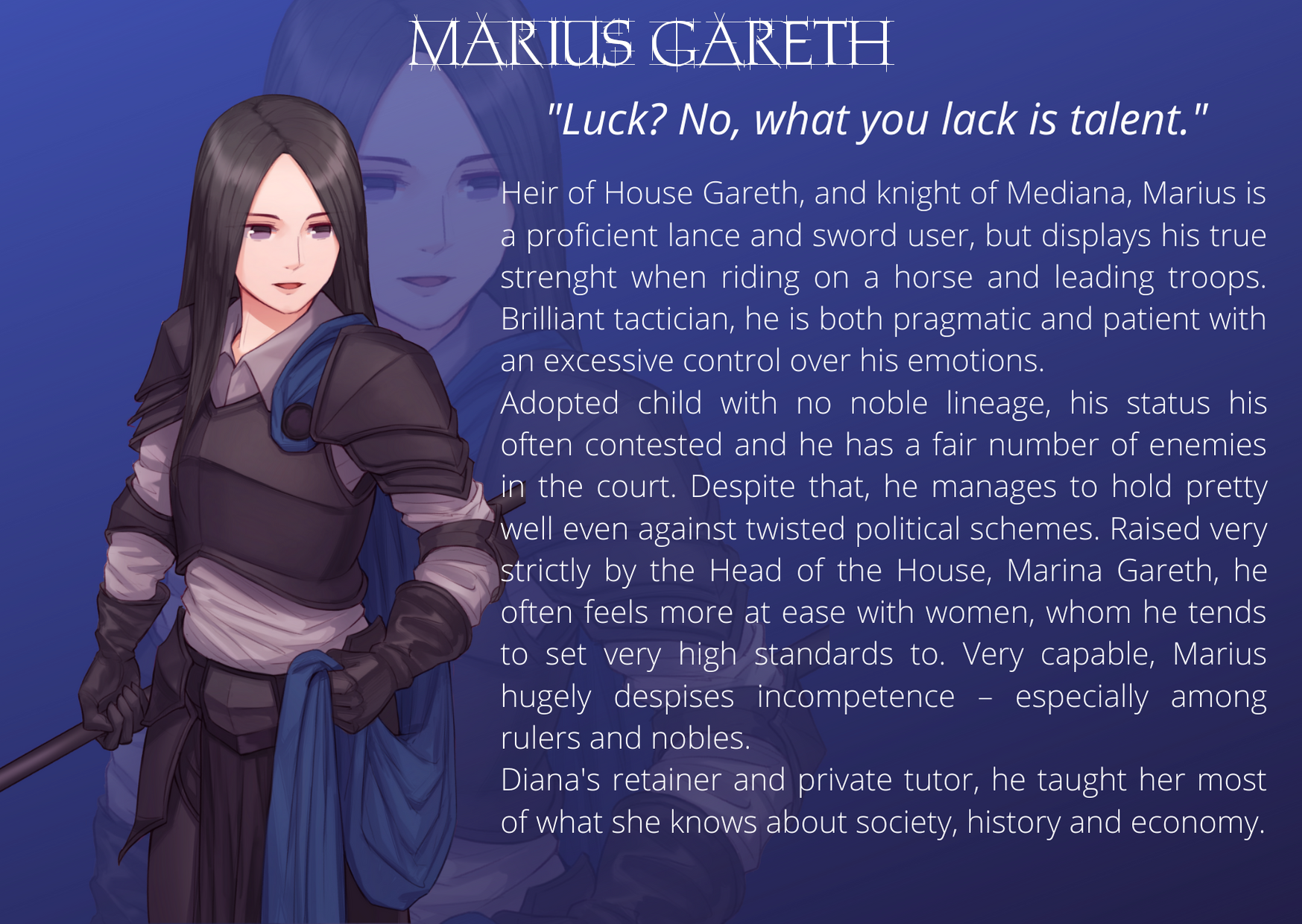 Lysanna is a childhood friend of Marius and a close friend of Diana. She's a knight of the Round Table, and actually the youngest member, and one of the few women of the assembly. Beautiful, honest and determined, she's the current leader of House Gaheris after her father's death. Very competent in battle and politics, she has a "merchant spirit" that comes from her mother and always tries to find the best solutions through talks rather than might. She is very popular among her people for her kindness and among male nobility for her looks and charisma. She is very fond of horses.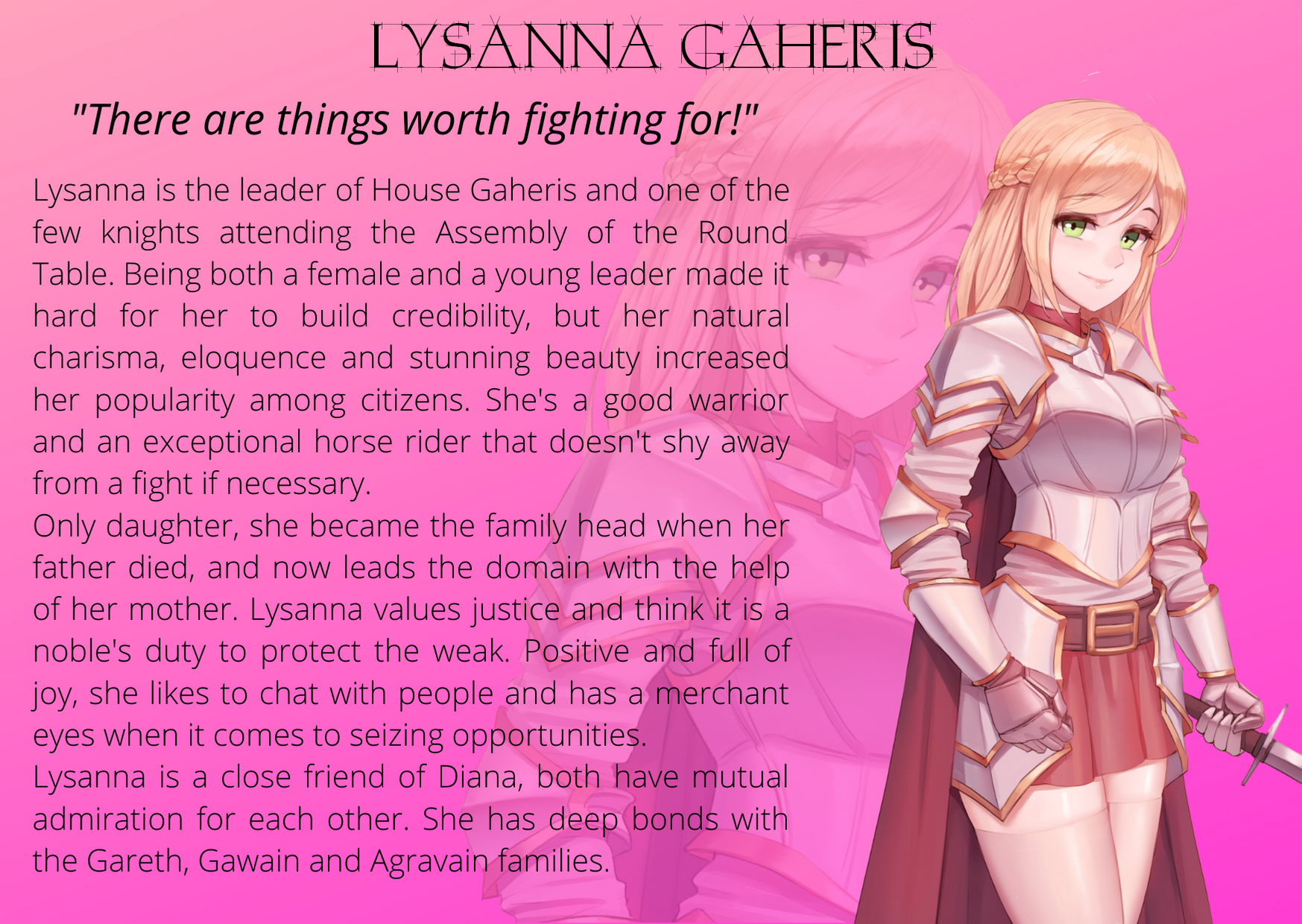 Eleanora has a very sturdy defense and a wide range of weapons. On the other hand, with additional movement those three horse and dragon riders are versatile allies you can mobilize in every strategy! Make the best out of these characters and lead them alongside Diana to discover the secrets of Mediana!
You can follow us on Twitter to see the latest news of the game and most recent character reveals.
Take care wherever you are!
With best witches,
Alice