Our current aim is to get the basic movements and actions working in-game, the required animations and models required.
As you can see on our profile and website we currently have our main character Sebastian: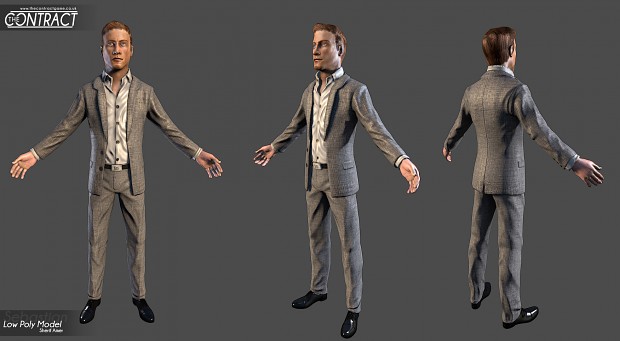 Plus our primary weapon a Ruger Mark 3, 22/45:
On top of this, programming has started on our game using the 2009 release of the Source Engine, plus level creation was started last week on our two missions.
In the way of audio, we have recruited a member of staff to Voice Act our handler, Specter. Another sound engineer has been recording the Ruger Mk3 in action from reloading to firing and even loading magazines bullet per bullet.
We are very happy with our progress as a team so far, including the development of our website which can also be found on our profile. We now have a community forum up and running which is just waiting for you lovely people to register and fill it with all kinds of goodness.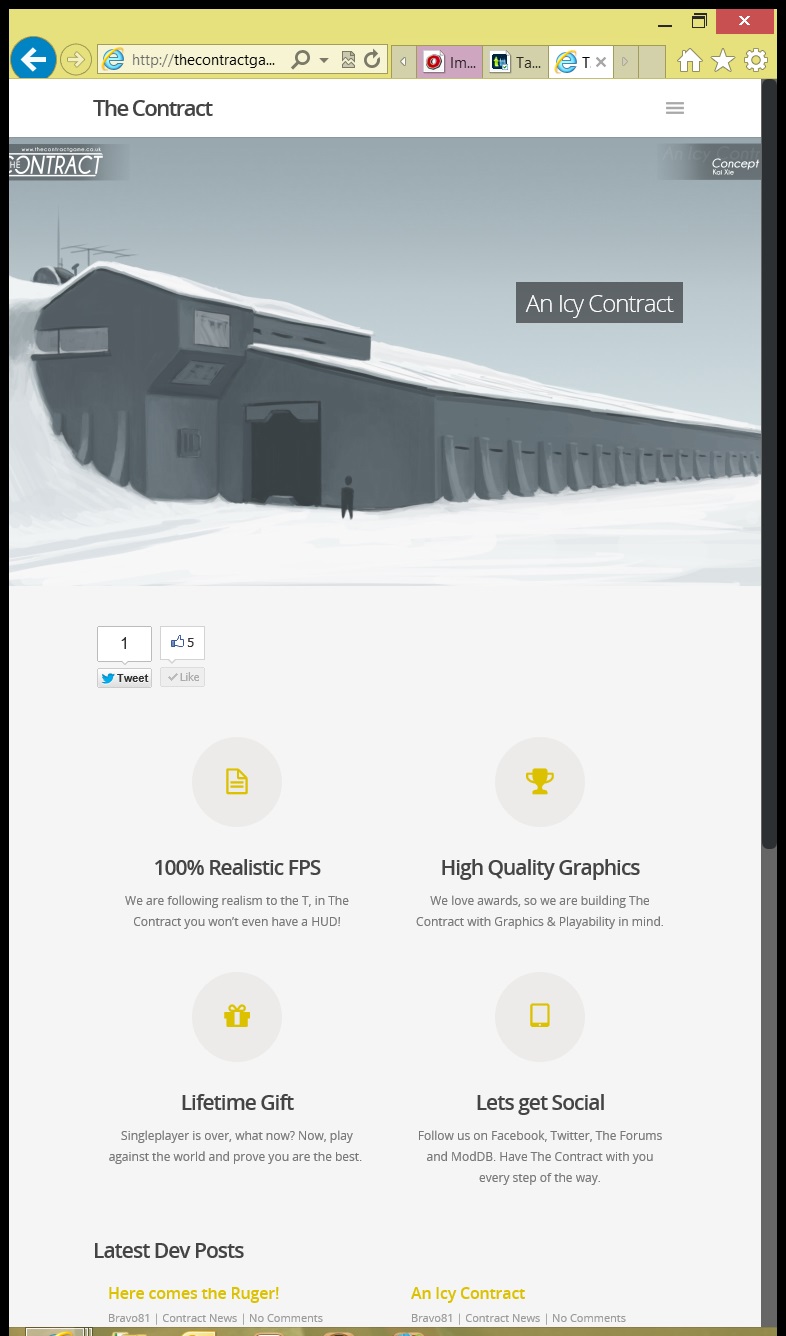 Also, you will find a Dev Blog on the website, allowing you to keep up to date and follow us via Facebook and Twitter:
As the excitement keeps building and our followers increase, we thank you for your interest in our project and hope that our unfolding concepts and ideas keep you on the edge of your seat as every update passes by.
All the best,
~The Contract Dev Team.