We've been swamped since our return from GDC, but I expect that is a good thing! A team of 8 of us left Xiamen for San Francisco on March 2nd, and came back on March 11th. More than half a month has passed and yet very little about the 9-day GDC trip has been divulged. It isn't that it's a top secret or something, or that we don't want to talk about it. On the contrary, we've just been working away on all the new opportunities and ideas that have been presented. There were so many things to recall, and so many to digest. But here we are, ready to talk.
Attending GDC and launching the Sneak Peek test strained our resources and had us all working quite crazy hours. The day we launched on Feb. 28th, a group of us worked tirelessly through the night to improve the game because we all wanted the best first impressions. It was worth it though and we are glad at what was accomplished and have absolutely no regrets!
Well, where do we start? The passionate trip, the delicious food, the exhausting preparation, the enthusiastic developer-folks, the students, the media, and the occasional wrangle with uncooperative computers… memories rush back to me when I think back on it all.
City Tour – first off, San Francisco is a beautiful city that we're very happy to have had a chance to visit. It was the first time some of us have ever left China and it was indeed an interesting experience. The food was a pleasant change for some but I can still remember Joey saying daily "Let's go have hotpot? I miss hotpot." I think we can all say, American-sized portions are huge!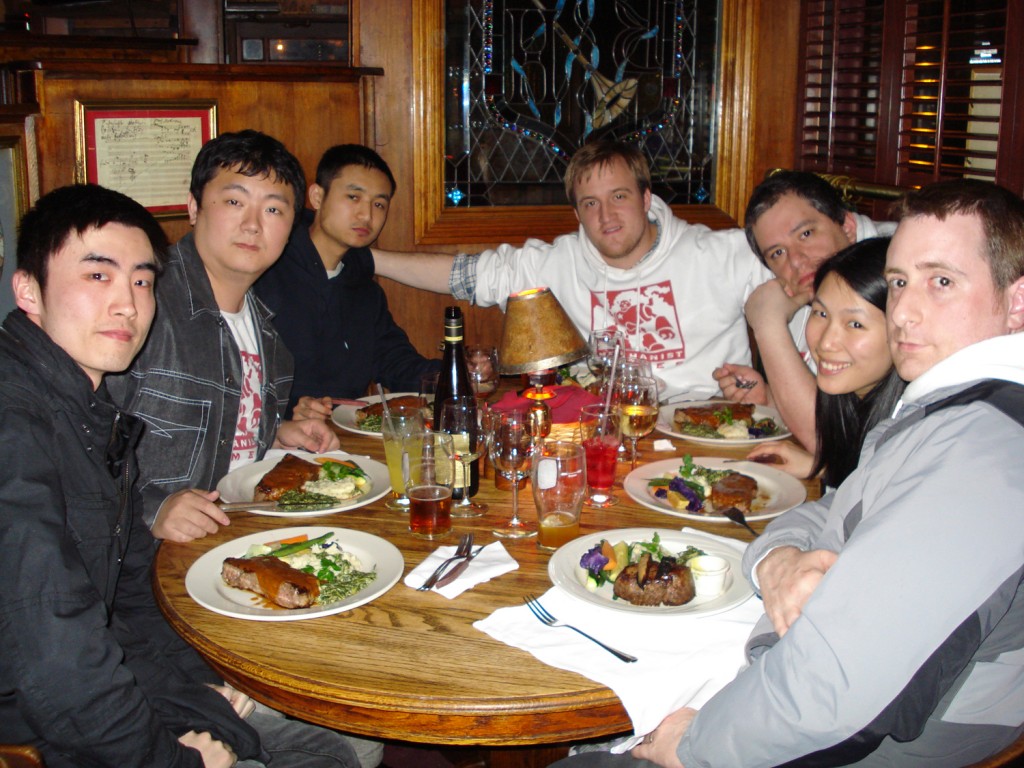 (Actually Greg wasn't in the picture because he went to eat with friends)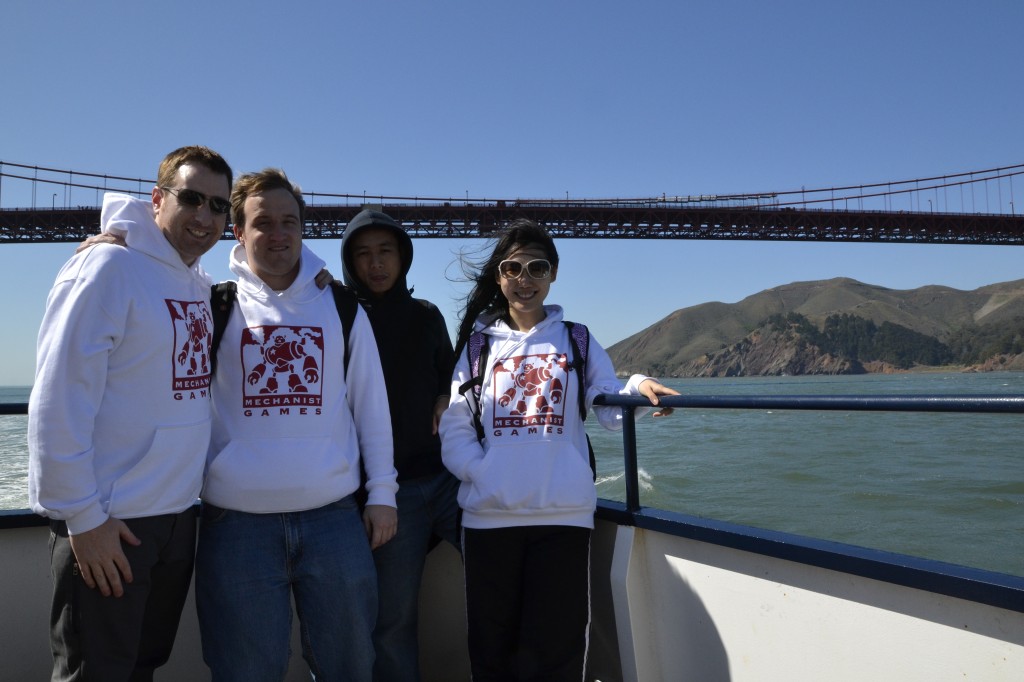 (Of course we made it to the Golden Gate Bridge!)
Plan Changed – as an indie developer, we don't have a superfluous budget to squander and each dime must be spent wisely. With that in mind, here's the original plan of our kiosk.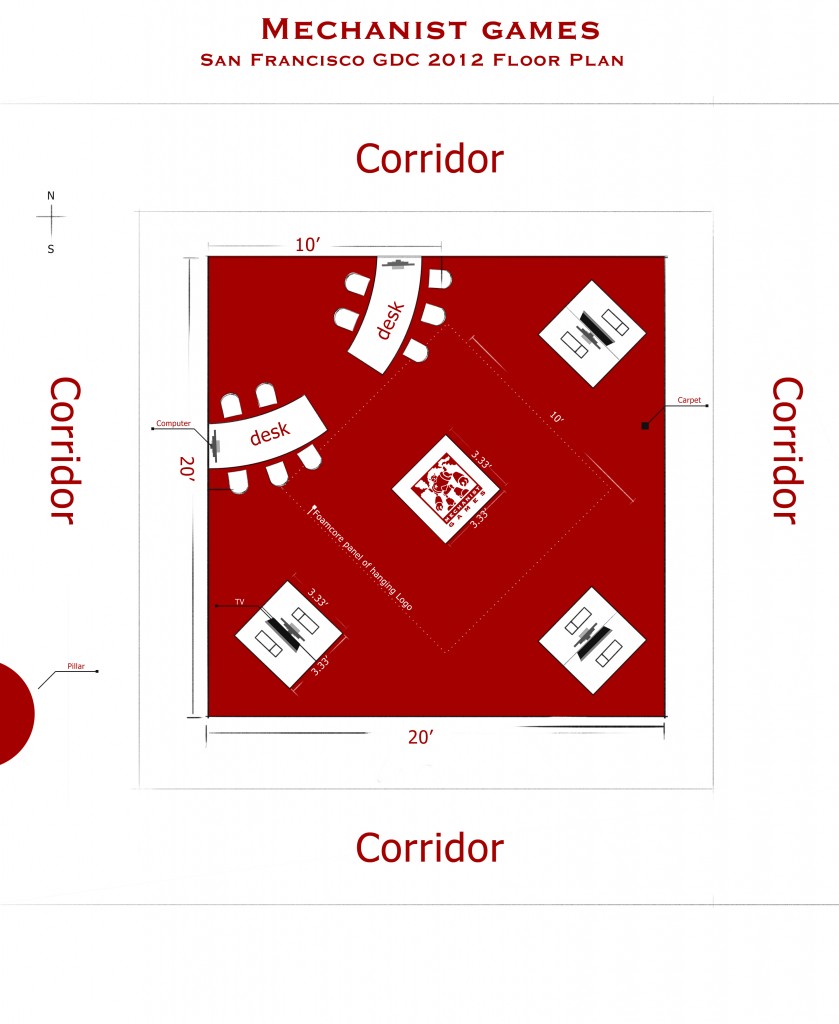 For those who have organized a booth for an exhibition before you'll understand this. Even though we still cut back on this a little, it was still ridiculously expensive. Instead of the two curved tables in the original plan, after a ludicrous quote, we thought it'd be great to just use desks ordered and delivered by IKEA. This was a big mistake that we found out upon arriving, as the convention center, made it nearly impossible to deliver goods. After 3 failed deliveries, we had to cancel and go with tables rented from the exhibition company. It was indeed a headache. We were pleased to find that the attendees didn't shun away from our modest booth, but rather everything came together in the end.
Things happened – before the GDC we didn't know that preparing for the conference could be so tough and trivial, and that a multitude of trifles could get us so worn down. The shipping, the logistics, the kiosk construction, and when we thought we'd got everything ready, we found that our game couldn't be played on the computers we rented! We hustled and bustled and at long last got the computer rental company to make a speedy swap of 10 of the computers. We even put the two laptops we brought along to work. And then, adding insult to injury, it turned out that the GDC Play internet connection was beyond terrible!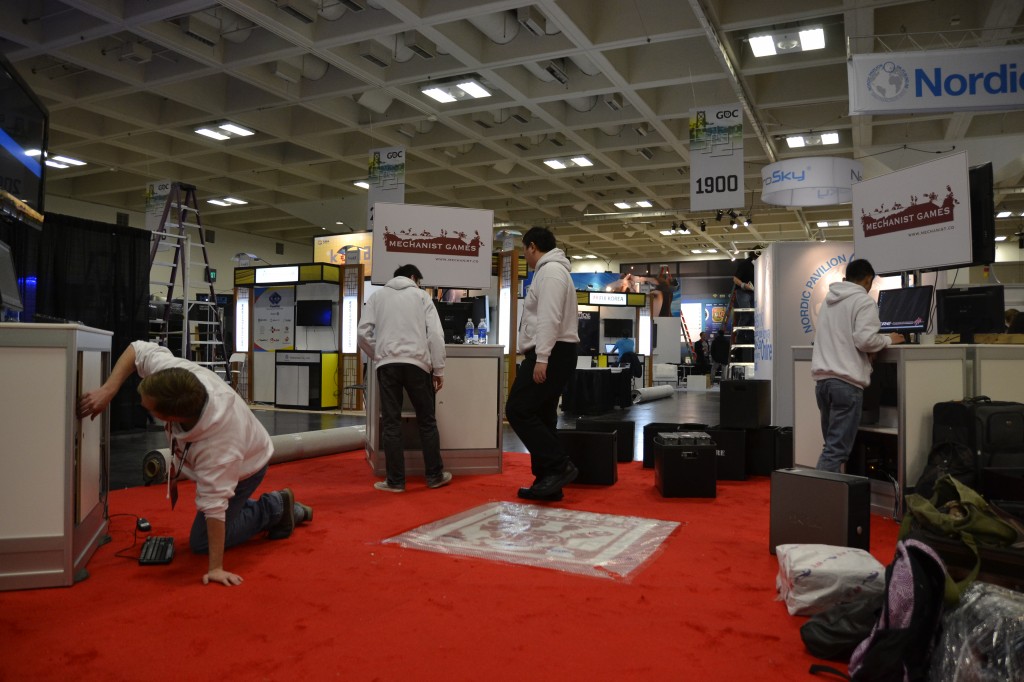 (Setting up our booth!)
Yet people came, talked to us, played the game and were impressed – that being said, we still had a great time talking to a good bunch of people: the youngest of them was an eleven year- old boy, while the eldest was a seventy-eight year-old lady! There were even a few visitors who had heard of us before, who'd have thought? I remember one attendee told us his Australian friend from our forum had asked him to drop by and talk to us.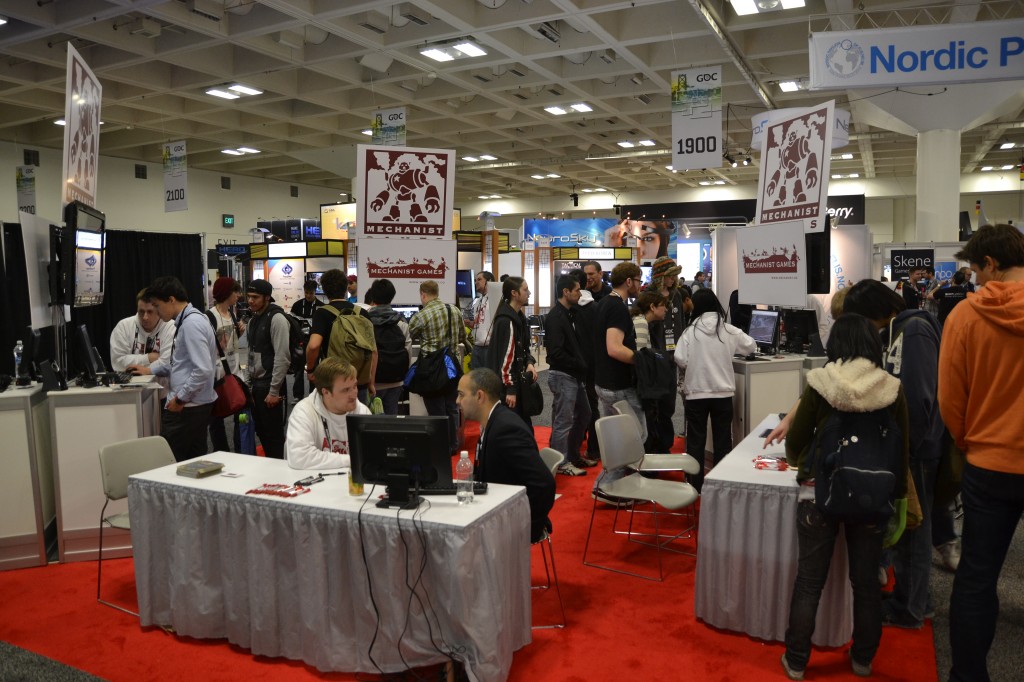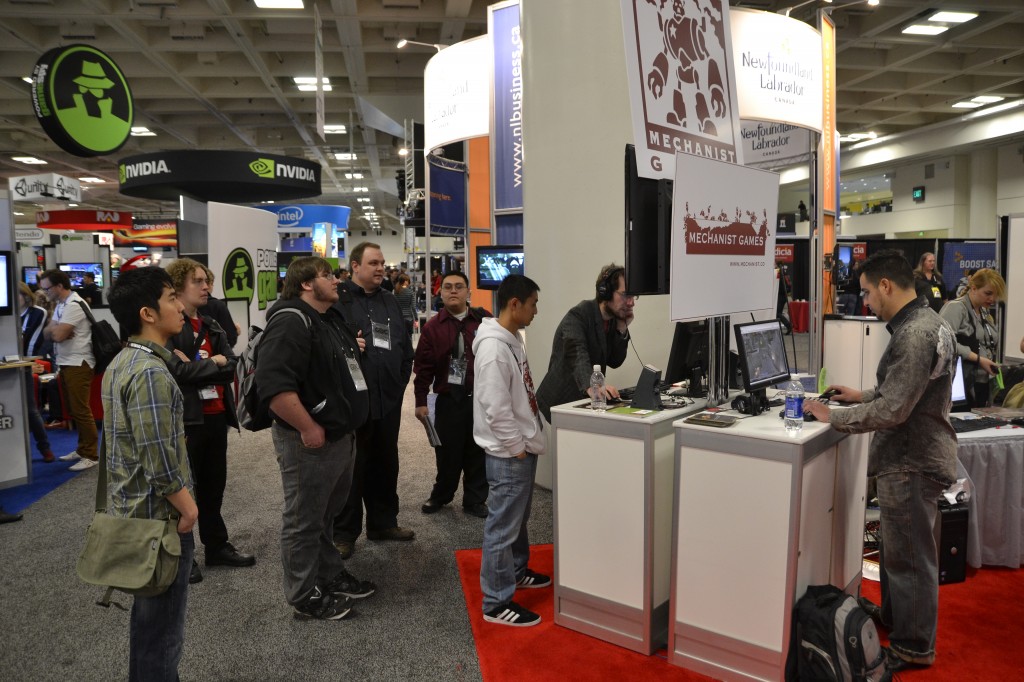 Now that the GDC and the Sneak Peek have wrapped up, we're looking forward to the release of a new version with richer gameplay and additions driven from all the players' feedback we're sorting through. We'd like to express our gratitude to players who have submitted their feedback and have helped us work to polish the game and experience.
If you have further questions or suggestions head on over to our forum.
Best regards,
City of Steam Dev Team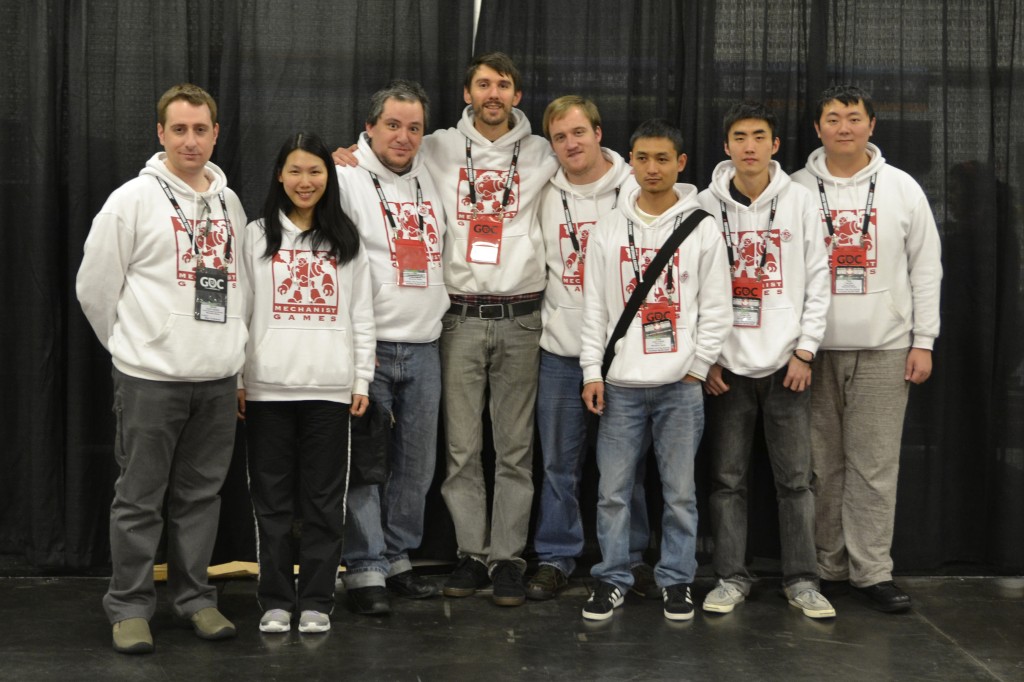 Head to City of Steam Official Website to check out more news and updates.