Mechanics
In the game it embodies a drop of water.
Its sole purpose is to overcome several obstacles in order to reach the end of the level, 
where you can activate a lightning that will reduce the same in a thousand drops of water 
decreeing the end.




All this takes place through different worlds represented by storm clouds. Each world contains 10 levels from having to deal with a unique solution.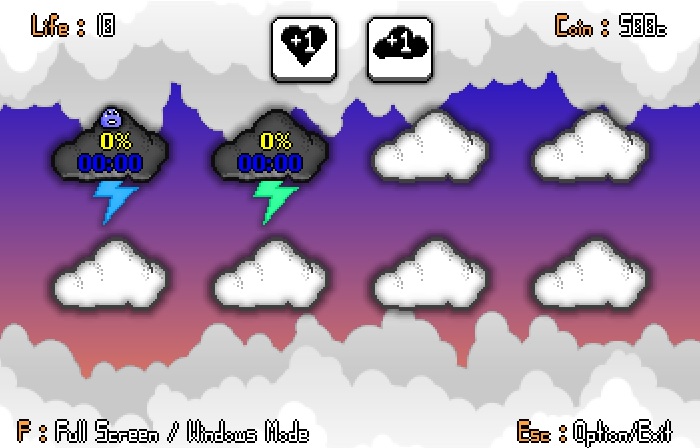 They will have an initial set of 10 lives. Which may be increased permanently by the use of particular currencies recoverable in each level. These coins can be visible or hidden and are accumulated both in case of victory, or both in case of defeat. This reduces the frustration that is created by the repeated defeats. In addition to the player is the choice on how to spend the money considering they have also meant to unlock new worlds. The more you buy the higher the value of the next life or the next world.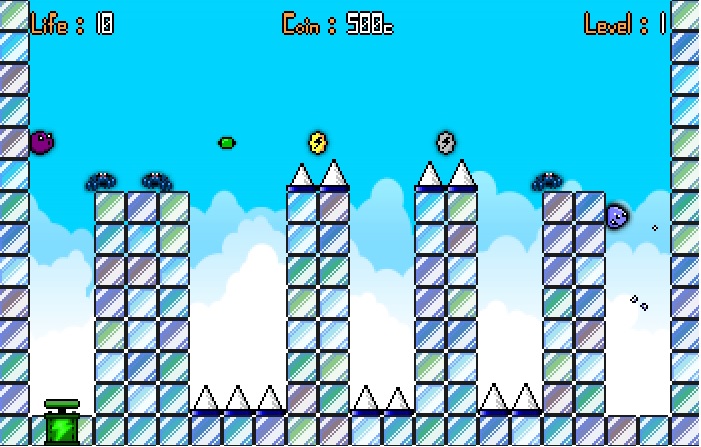 In the next article we will analyze the appearance and function of the traps so far produced and tested. Thanks All! Stay Tuned!