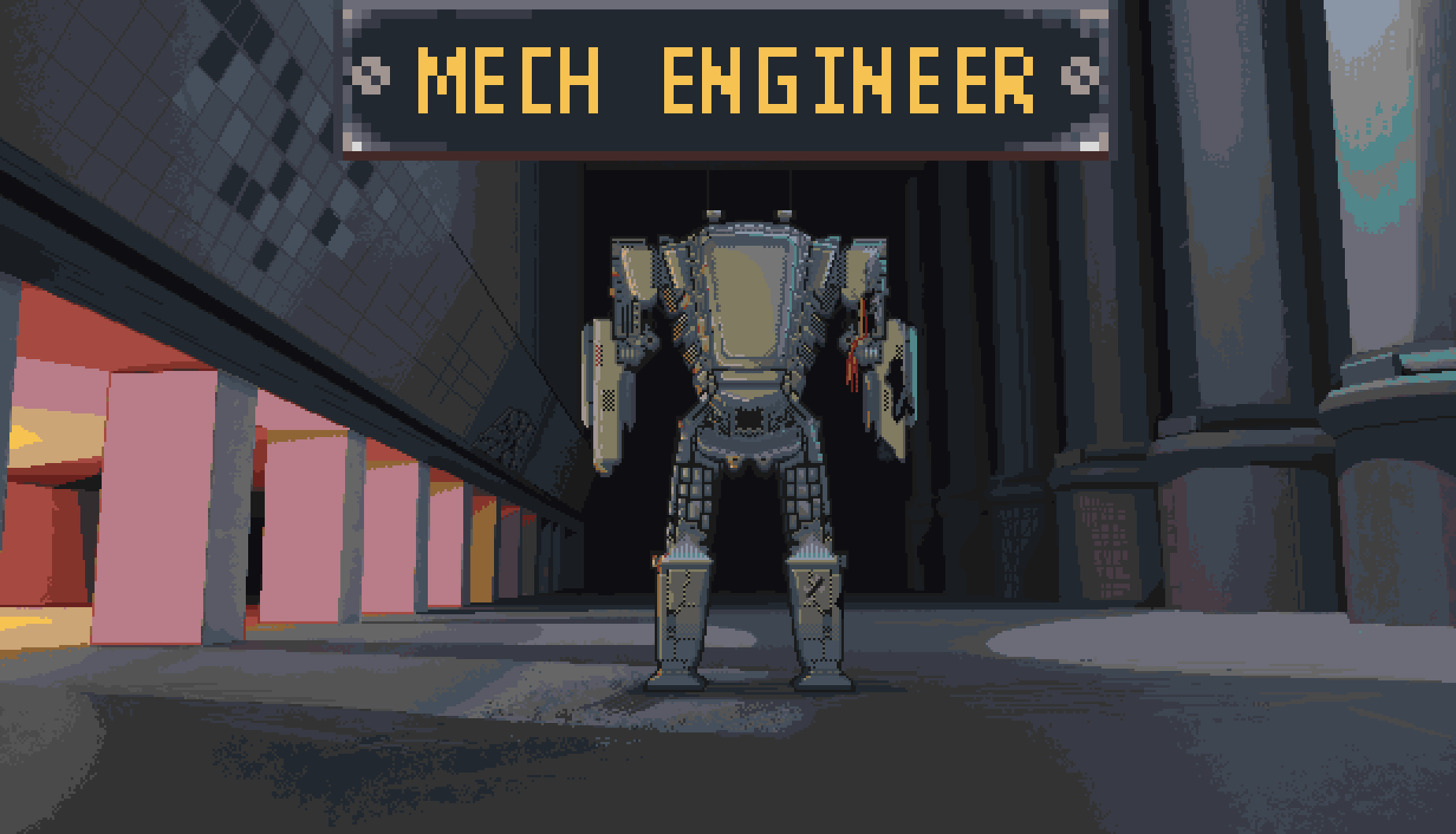 Mech Engineer is a dark sci-fi mech assembling manager with semi-auto battles against mutating alien bio-weapon.
You have to assemble mechs and reactors, customize weapons and mech subsystems, plan the production of new modules, the vector of research, the restoration of moving city, and advancement on the global map.
And also watch automated battles in real-time, which can be influenced by giving an order or calling support artillery.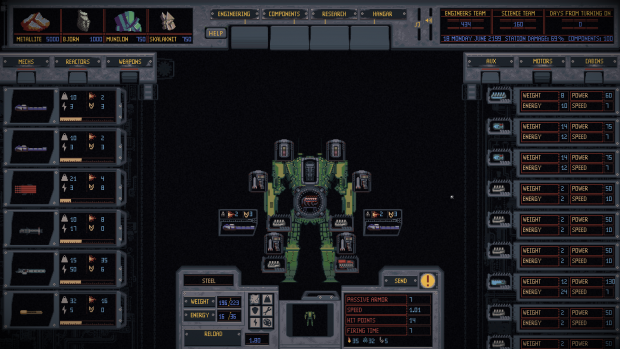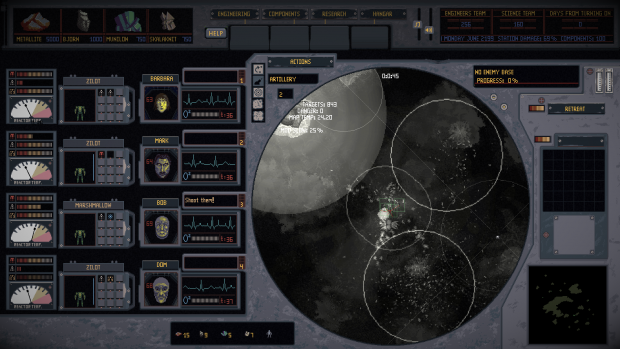 You control a moving city, a former mining space station. Your task is to find unique parts in order to fly away from Earth.
To successfully complete the mission, you need to choose a set of modules for the type of terrain, temperature and look at the resistances and abilities of the monsters.
But not all missions can be completed simply. Special numbers on the map show the number of enemy bases near the cell. These are impregnable underground labyrinths that cannot be destroyed. However, they have a lot of resources to steal.
There are 11 unique monsters in total with their own attack mechanics and resistances to different types of projectiles.
One of these monsters is a Giant. Just like you, it is moving across the global map in search of the remains of human civilization.
There are 4 of them in total and they can destroy your city if they stand on its cell.
After a heavy orbital bombardment on the surface, the climate has changed dramatically and many cataclysms have appeared. One of them is a global storm that goes around the entire planet in 100 days. Be aware!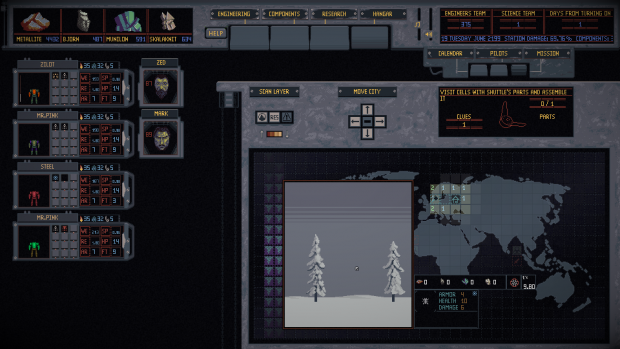 Developers:
KiberKreker is a programmer, artist, designer.
Sinemual is a composer.
Old atmospheric trailer!