It's been an overwhelming and hectic couple of weeks for us here at the MADSOFT Games office, and it's only going to get crazier as we head into the homestretch, but we have some super exciting news:
Me And My Dinosaur has been Greenlit on Steam!
Because we value transparency, here's a snapshot of how we were doing at the two week mark: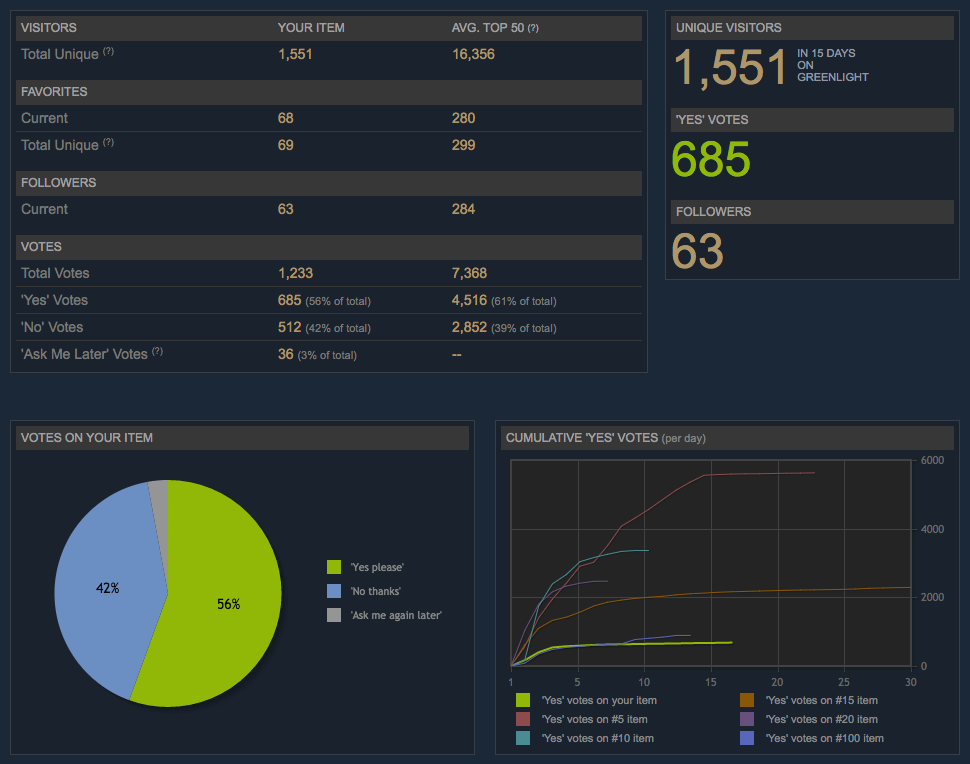 As you can see, we hadn't cracked the top 100 (we were at 74% of the way to the top 100), but we did have an above average yes/no ratio (at least when we compare our stats those posted by other developers in their Greenlight post-mortems). Valve works in mysterious ways, so we'll likely never know exactly what tipped us over, but we can say one thing for sure: your support has been invaluable.

There's no rest for the wicked, however! With only two weeks left for you to contribute to the Me And My Dinosaur Kickstarter campaign, time seems to be slipping away! There are still Early Bird prices for the game available, but it won't be long before they are all gone, so be sure you back us now!





If you haven't backed us yet, you've been missing out on some sweet backer exclusive goodies and posts. We've posted some cute Me And My Dinosaur wallpapers, and we're currently putting together an Ask Us Anything post where we will answer some questions from our backers. Do you have a question for us? Send us an email, Kickstarter message, or tweet and your question could be featured in an upcoming post!

Finally, make sure you share Me And My Dinosaur with your friends, family, and social media acolytes! Here's some sharing links:

Facebook: Facebook.com
Twitter: Twitter.com
Tumblr: Blog.madsoftgames.com

Thank you all!